$16.99
AUD
Category: Young Adult | Series: Red Queen | Reading Level: Teen - Grade 7-9, Age 12-14
The electrifying next installment in the #1 "New York Times"-bestselling Red Queen series escalates the struggle between the growing rebel army and the blood-segregated world they've always known and pits Mare against the darkness that has grown in her soul.
$16.99
AUD
Category: Young Adult | Series: Red Queen
The #1 New York Times bestselling Red Queen series comes to a stunning conclusion in War Storm.VICTORY COMES AT A PRICE.Mare Barrow learned this all too well when Cal's betrayal nearly destroyed her. Now determined to protect her heart--and secure freedom for Reds and newbloods like her--Mare resolves t o overthrow the kingdom of Norta once and for all . . . starting with the crown on Maven's head.But no battle is won alone, and before the Reds may rise as one, Mare must side with the boy who broke her heart in order to defeat the boy who almost broke her. Cal's powerful Silver allies, alongside Mare and the Scarlet Guard, prove a formidable force. But Maven is driven by an obsession so deep, he will stop at nothing to have Mare as his own again, even if it means demolish everything--and everyone--in his path.War is coming, and all Mare has fought for hangs in the balance. Will victory be enough to topple the Silver kingdoms? Or will the little lightning girl be forever silenced?In the epic conclusion to Victoria Aveyard's stunning series, Mare must embrace her fate and summon all her power . . . for all will be tested, but not all will survive. ...Show more
$16.99
AUD
Category: Young Adult | Series: Red Queen
*** PRE-ORDER WAR STORM NOW - THE FOURTH & FINAL BOOK IN THE RED QUEEN SERIES! *** The third novel in the #1 bestselling RED QUEEN series by Victoria Aveyard   ALL WILL BURN. Mare Barrow is a prisoner, powerless without her lightning, tormented by her mistakes. She lives at the mercy of a boy s he once loved, a boy made of lies and betrayal. Now a king, Maven continues weaving his web in an attempt to maintain control over his country - and his prisoner. As Mare remains trapped in the palace, the remnants of the Red Rebellion continue organizing and expanding. As they prepare for war, no longer able to linger in the shadows, Cal - the exiled prince with his own claim on Mare's heart - will stop at nothing to bring her back. Blood will turn on blood and allegiances will be tested on every side. If the Lightning Girl's spark is gone, who will light the way for the rebellion? ********* Read the bestselling RED QUEEN series in full: Book 1: RED QUEEN Book 2: GLASS SWORD Book 3: KING'S CAGE Book 4: WAR STORM ********* ...Show more
$16.99
AUD
Category: Young Adult | Reading Level: Children's - Grade 4-6, Age 9-11
One paper plane flies straight and fast and true. Dylan's. Twelve-year-old Dylan Webber lives in outback Western Australia in a small country town. When he discovers he has a talent for folding and flying paper planes, Dylan begins a journey to reach the World Junior Paper Plane Championships in Japan. Along the way he makes unlikely new friends, clashes with powerful rivals, and comes to terms with his family's past before facing his greatest challenge--to create a paper plane that will compete with the best in the world. Steve Worland brings you the exciting, heartwarming story of Paper Planes, adapted from the award-winning family film that features a cast of Australia's finest actors, including Sam Worthington, Deborah Mailman, David Wenham, and Ed Oxenbould.   ...Show more
$0.00
AUD
Category: Young Adult | Series: The Fowl Twins
Criminal genius runs in the family... Myles and Beckett Fowl are twins but the two boys are wildly different. Beckett is blonde, messy and sulks whenever he has to wear clothes. Myles is impeccably neat, has an IQ of 170, and 3D prints a fresh suit every day - just like his older brother, Artemis Fowl. A week after their eleventh birthday the twins are left in the care of house security system, NANNI, for a single night. In that time, they befriend a troll on the run from a nefarious nobleman and an interrogating nun both of whom need the magical creature for their own gain . . . Prepare for an epic adventure in which The Fowl Twins and their new troll friend escape, get shot at, kidnapped, buried, arrested, threatened, killed (temporarily) . . . and discover that the strongest bond in the world is not the one forged by covalent electrons in adjacent atoms, but the one that exists between a pair of twins. The first book in the blockbusting new series from global bestseller Eoin Colfer. ...Show more
$19.99
AUD
Category: Young Adult
Holly Black's acclaimed Modern Faerie Tales series is now available in this special bind-up edition featuring all three books   Sixteen-year-old Kaye is a modern nomad. Fierce and independent, she travels from city to city with her mother's rock band until an ominous attack forces Kaye back to her child hood home. There, amid the industrial, blue-collar New Jersey backdrop, Kaye soon finds herself as an unwilling pawn in an ancient power struggle between two rival faerie kingdoms--a struggle that could very well mean her death.   This special bind-up edition includes Tithe, Valiant, and Ironside. ...Show more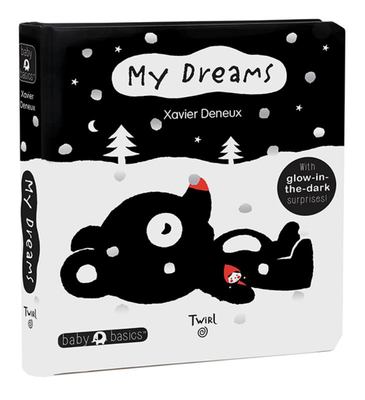 $22.99
AUD
Category: Young Adult | Series: Baby Basics Ser.
This irresistible book invites babies to follow one little boy's whimsical dream as he flies through the air on a magic carpet, climbs up the spine of a dinosaur, and even rides on the back of a whale! BabyBasics(tm) books encourage tactile exploration, support hand-eye coordination, and help to develop a healthy sense of awareness. With glow-in-the-dark elements to accompany the enchanting illustrations, this beautiful book makes a wonderful gift for newborns. ...Show more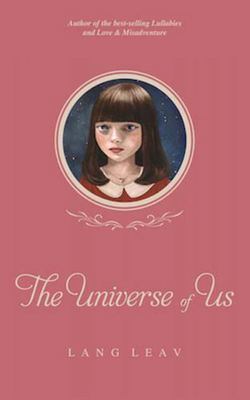 $27.99
AUD
Category: Young Adult | Series: Lang Leav Ser.
Planets, stars, and constellations feature prominently in this beautiful, original poetry collection from Lang Leav. Inspired by the wonders of the universe, the best-selling poetess writes about love and loss, hope and hurt, being lost and found. Lang's poetry encompasses the breadth of emotions we a ll experience and evokes universal feelings with her skillfully crafted words. ...Show more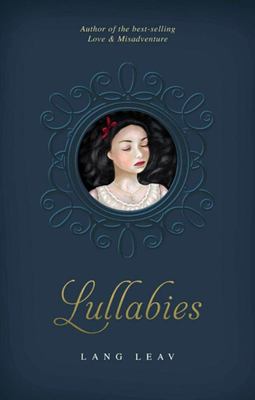 $27.99
AUD
Category: Young Adult | Series: Lang Leav
A sequel to the hugely popular, best-selling Love & Misadventure, Lullabies continues to explore the intricacies of love and loss.Set to a musical theme, love's poetic journey in this new, original collection begins with a Duet and travels through Interlude and Finale with an Encore popular piece fr om the best-selling Love & Misadventure. Lang Leav's evocative poetry speaks to the soul of anyone who is on this journey. Leav has an unnerving ability to see inside the hearts and minds of her readers. Her talent for translating complex emotions with astonishing simplicity has won her a cult following of devoted fans from all over the world. Lang Leav is a poet and internationally exhibiting artist. ...Show more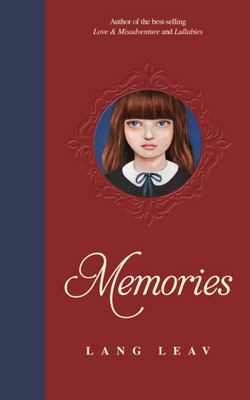 $29.95
AUD
Category: Young Adult | Series: Lang Leav Ser. | Reading Level: very good
For fans of Lang Leav, this beautiful gift book is a must-have! Beloved pieces from Lullabies and Love & Misadventure are collected together in this illustrated treasury. In addition, 35 new poems that have not been published in any Lang Leav collection offer something new to discover. The author's original art is woven throughout the book in lovely four-color illustrations. Lang Leav's evocative poetry in a gorgeous package with ribbon marker and cloth spine is an irresistible gift for any poetry lover! ...Show more
$17.99
AUD
Category: Young Adult | Series: The Legends of Eerie-on-Sea | Reading Level: 8 Kids Middle Readers
Nobody visits Eerie-on-Sea in the winter. Especially not when darkness falls and the wind howls around Maw Rocks and the wreck of the battleship Leviathan, where even now some swear they have seen the unctuous Malamander creep… Herbert Lemon, Lost-and-Founder at the Grand Nautilus Hotel, knows that ret urning lost things to their rightful owners is not easy – especially when the lost thing is not a thing at all, but a girl. No one knows what happened to Violet Parma's parents twelve years ago, and when she engages Herbie to help her find them, the pair discover that their disappearance might have something to do with the legendary sea-monster, the Malamander. Eerie-on-Sea has always been a mysteriously chilling place, where strange stories seem to wash up. And it just got stranger... ...Show more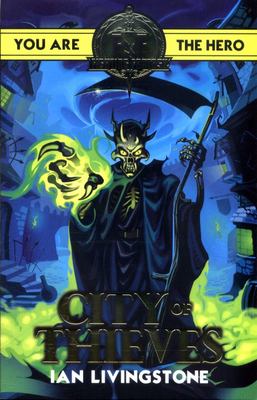 $12.99
AUD
Category: Young Adult | Series: Fighting Fantasy
PART STORY, PART GAME - PURE ADVENTURE! Are YOU brave enough to walk the dangerous, dark alleyways of Port Blacksand.' You must travel to the dark tower of demonic sorcerer Zanbar Bone, to put an end to his reign of terror. But you'll have to make it past the bloodthirsty thieves and creeping creatures of the night who lurk in Port Blacksand first. step up, hero, it's time to fight! ...Show more