$45.00
AUD
Category: Travel | Series: Lonely Planet Ser.
Take a world tour through 200 countries with this brand new edition of the bestselling kids' version of Lonely Planet's popular The Travel Book, loaded with thousands of amazing facts on wildlife, how people live, sports, hideous and mouthwatering food, festivals and a wide range of other quirky insight s on every page. Every single country gets its own dedicated page, and a mix of photography and beautiful illustrations brings each land to life. Perfect for keeping explorers aged 8 years and up entertained on the road. Authors: Lonely Planet Kids About Lonely Planet Kids:From the world's leading travel publisher comes Lonely Planet Kids, a children's imprint that brings the world to life for young explorers everywhere. We're kick-starting the travel bug and showing kids just how amazing our planet is. Our mission is to inspire and delight curious kids, showing them the rich diversity of people, places and cultures that surrounds us. We pledge to share our enthusiasm and continual fascination for what it is that makes the world we live in the magnificent place it is. A big adventure awaits! Come explore. Award-winning children's titles from Lonely Planet include The Amazing World Atlas(Independent Publisher Award, Gold for Juvenile Multicultural Non-fiction, 2015), How to Be a Space Explorer (Independent Publisher Award, Silver for Juvenile Non-fiction, 2015), Not For Parents The Travel Book, Not For Parents Paris, Not For Parents London, Not For Parents New York City,and Not For Parents Rome(all Parent Tested Parent Approved winners, 2012). Lonely Planet guides have won the TripAdvisor Traveler's Choice Award in 2012, 2013, 2014, and 2015. ...Show more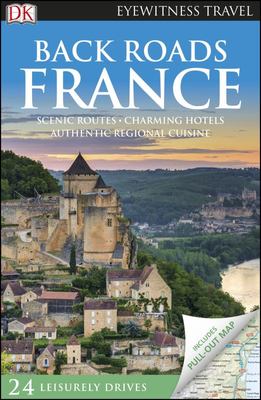 Back Roads France
by Dorling Kindersley Travel Staff
$29.99
AUD
Category: Travel | Series: DK Eyewitness Travel Guide Ser.
Tour the Champagne region, drive through the hilltop villages and picturesque lavender fields of Provence, or discover Normandy's wild west coast. Packed with insider tips and information, this easy-to-use guide reveals incredible sights, hidden gems and authentic local experiences that can only be disc overed by road.Inside Back Roads France--A free laminated pull-out road map of France helps you navigate with ease- 24 easy-to-follow driving tours, each lasting one to five days- Guided walks take you through France's historic towns and villages- Experts suggest the best off-road activitiesin each area, from wine tours to boat trips - Contains essential travel tips, including our pick of where to stay, eat and shop, plus useful travel, visa and health information- Covers all the French rules of the road - Includes postcodes for use with GPS, plus information on road conditionsand parking tips - Covers Nancy, C tes de Toul, Reims, Champagne vineyards, Calais, Giverny, Dieppe, Honfleur, Deauville, Trouville, Bayeux, Mont-St-Michel, Dinan, Chartres, Blois, Beaune, Routes des Vins M connais-Beaujolais, Puy de D me, Bergerac, Rocamadour, Albi, Bordeaux, Pont d'Espagne, Carcassonne, Montsegur, N mes, Menton, Nice, St Tropez, Cassis, Bastia, Calvi and moreStaying for longer and looking for a more comprehensive guide to France? Try our DK Eyewitness Travel Guide France.About DK Eyewitness Travel-DK's award-winning Back Roads guide books take the work out of planning a road trip, with easy-to-read maps, tips and tours to inform and enrich your journey. DK is the world's leading illustrated reference publisher, producing beautifully designed books for adults and children in over 120 countries. ...Show more
$36.99
AUD
Category: Travel
Australia is mecca for bushwalkers - there are walks crossing every sort of landscape, from rocky deserts to the tropical coast, craggy mountains to verdant rainforest, as well as some shaped by colourful human history. Experienced travel writer Melanie Ball has hiked every track in this book for walker s of all levels of experience. Included are some of Australia's most famous walks, including the Larapinta Trail and Overland Track, plus some undiscovered gems. Most of the tracks can be completed in a few hours, but there are some more difficult multi-day walks for those wanting more of a challenge. For each walk there is detailed trail information, a map, and photographs.   ...Show more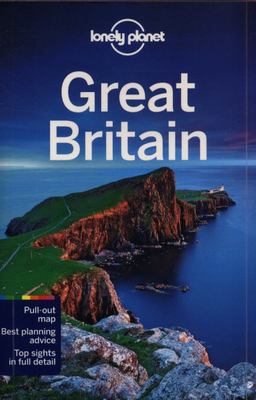 Great Britain 13
by Lonely Planet Publications Staff
$39.99
AUD
Category: Travel | Series: Travel Guide Ser.
Lonely Planet: The world's leading travel guide publisher Lonely Planet Great Britain is your passport to the most relevant, up-to-date advice on what to see and skip, and what hidden discoveries await you. Ponder the mysteries of Stonehenge, explore the many sides of Edinburgh, or try new versions of British pub favourites at a gastropub; all with your trusted travel companion. Get to the heart of Great Britain and begin your journey now Inside Lonely Planet's Great Britain Travel Guide: Full-colour maps and images throughout Highlights and itineraries help you tailor your trip to your personal needs and interests Insider tips to save time and money and get around like a local, avoiding crowds and trouble spots Essential info at your fingertips - hours of operation, phone numbers, websites, transit tips, prices Honest reviews for all budgets - eating, sleeping, sight-seeing, going out, shopping, hidden gems that most guidebooks miss Cultural insights give you a richer, more rewarding travel experience - history, architecture, landscape, wildlife, literature, cinema, television, music, painting, sculpture, theatre, sports, cuisine, politics. Free, convenient pull-out London map (included in print version), plus over 150 colour maps Covers London, Canterbury, Cambridge, Oxford, Birmingham, Yorkshire, Newcastle, The Lake District, Cardiff, Snowdonia, Glasgow, Argyll, Inverness, Stirling and more The Perfect Choice: Lonely Planet Great Britain, our most comprehensive guide to Great Britain, is perfect for both exploring top sights and taking roads less travelled Looking for just the highlights of Great Britain? Check out Lonely Planet's Discover Great Britain, a photo-rich guide to the country'smost popular attractions. Looking for a guide focused on London? Check out Lonely Planet's London guide for a comprehensive look at all the city has to offer; Discover London, a photo-rich guide to the city's most popular attractions; or Pocket London, a handy-sized guide focused on the can't-miss sights for a quick trip. About Lonely Planet: Since 1973, Lonely Planet has become the world's leading travel media company with guidebooks to every destination, an award-winning website, mobile and digital travel products, and a dedicated traveller community. Lonely Planet covers must-see spots but also enables curious travellers to get off beaten paths to understand more of the culture of the places in which they find themselves. The world awaits 'Lonely Planet. It's on everyone's bookshelves; it's in every traveller's hands. It's on mobile phones. It's on the Internet. It's everywhere, and it's telling entire generations of people how to travel the world.' -- Fairfax Media 'Lonely Planet guides are, quite simply, like no other.' - New York Times ...Show more
$24.99
AUD
Category: Travel
Scenic, safe off road Victorian metro bike paths and regional rail trails network with enroute cafes, tourism destinations and general trip planning information. Edition 9.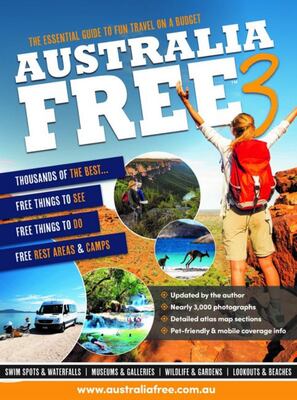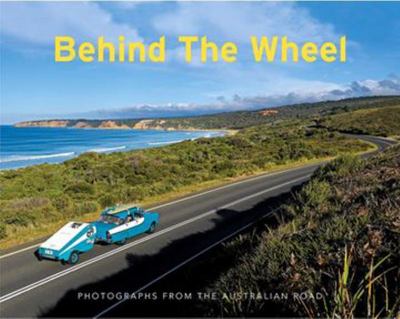 $39.95
AUD
Category: Travel
Photographs of life on and along the Australian road. Includes a foreword and four written essays relating to driving Australian roads.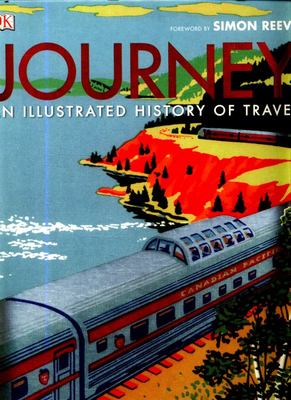 Journey: An Illustrated History of Travel
by Dk; Michael Collins (Consultant Editor); Simon Adams (Contribution by); R. G. Grant (Contribution by); Andrew Humphreys (Contribution by)
$49.99
AUD
Category: Travel
A lavishly illustrated account of human journeys with a foreword by Simon Reeve, from Ancient Persian couriers to the ascent of Everest, the invention of Concorde, and the voyage into space itself. Human journeys have arisen from all manner of impulse, from migration and the search for food, to pilgrim ages, trade, scientific curiosity, or simply the quest for adventure. Journeyis a stunning visual guide to the stories of human movement and endeavour - from the first trade networks in ancient Sumer to the epic Voyager missions. Follow in humanity's footsteps around the globe with exciting accounts of history's most famous, significant, and thrilling journeys. Discover biographies of conquerors, explorers, and travellers, stories of scientific discovery and technological innovation, literary journals, stunning works of art, and catalogues of travel-related memorabilia and documents, such as passports, postcards, and portmanteaux. This truly worldwide account is a glorious celebration of human journeys. ...Show more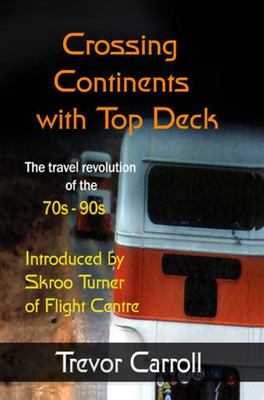 $29.95
AUD
Category: Travel
Crossing Continents with Top Deck, the travel revolution of the 70's-90's is a story through the eyes of a tour leader travelling overland between London and Sydney in the late 1970s. The heady days of the 1978 Afghan coup and the Iranian revolution were on the itinerary for adventure seeking colonials. The journey from Sydney to London crossing three continents and through 21 countries took 20 weeks. An adventure alternative for young Aussies and Kiwis getting to and from Europe, aboard Top Deck's alternative mode of travel in caravan style converted Bristol Lodekka double deck buses. The Top Deck Sydney to London tour described in this book, perhaps one of the lengthiest and most arduous of its time departed Sydney in March 1980. The first hop crossed Australia to Perth in two old Sydney era double decker buses with 30 passengers. A series of flights, trains, buses, ferries carried them to Indonesia, Singapore, Malaysia, Thailand and Burma to Kathmandu. Guesthouses and budget hotels provided roofs over their heads. In Kathmandu this group grew to 60, where they boarded three double-deckers, Casper, Tadpoles and Dinger bound for London. The 1955 model Bristol Lodekkas fed and housed 20 passengers each from Nepal through India, Pakistan, Iran, Turkey, Syria, Jordan, Israel, Greece, Yugoslavia, Italy, France and to London over ten weeks suffering major breakdowns, collisions, illness and the US hostage crisis in Iran. This book is a page-turner, written in a humorous witty style and tells of the author's exciting adventures in 1978, 1979 and 1980 in Asia. The stories will interest: baby boomers and those who travelled in the camping tour 'boom time' of the 1970s. Travellers in general who want an exciting entertaining read, in particular those who experienced the 'hippy trail' between London and Kathmandu. This book provides an insight into the turmoil of Iran and Afghanistan from 1978 to 1980, an eyewitness account. Skroo Turner the founder of Top Deck and today's Flight Centre provides an introduction to these stories, his foresight has continued his travel revolution from those lumbering old buses to today's conglomerate, The Flight Centre Group. ...Show more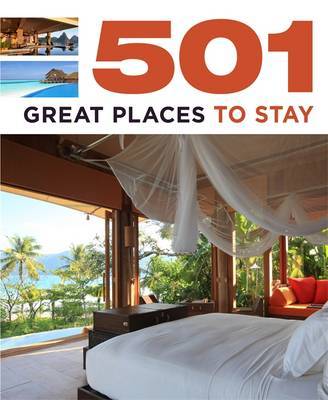 $24.99
AUD
Category: Travel | Series: 501Series
501 Great Places to Stay features a wonderful selection of appealing places to stay. How about an underwater bedroom where the fish are looking in at you, or a treehouse you share with forest birds? An old bullring in Mexico or traditional riad in Morocco? A magical safari camp in the Galapagos or vinta ge railway carriage in the English countryside? A five-star hotel in one of the world's great capitals or mud hut in northern India? An island paradise in the sunny Pacific or ice hotel inside the Arctic Circle? An eco-resort on Easter Island or ger in the Gobi Desert? A haunted hotel in New Mexico or castle in Ireland? A New England colonial inn or 15th-century manor house in the English countryside. A Victorian steamship in Peru or cave in Spain? A Napoleonic fortress in France or windmill in Greece? A paper house in Japan or working cattle station in the Australian outback? A tipi in the Canadian wilderness or jungle lodge in South America? A (grounded) jumbo jet or old gaol complete with cells? From luxury to budget, traditional to quirky; some have the wow factor, others novelty value. All are bound to stimulate the imagination and inspire your future travels. ...Show more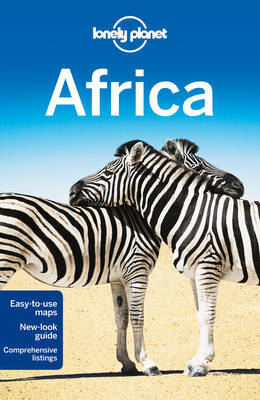 $49.99
AUD
Category: Travel | Series: Lonely Planet Multi Country Guides
Lonely Planet: The world's leading travel guide publisher Lonely Planet Africa is your passport to all the most relevant and up-to-date advice on what to see, what to skip, and what hidden discoveries await you. Take a refreshing dip at Victoria Falls, explore the ancient pyramids of Egypt, or take a wa lking safari in South Luangwa National Park; all with your trusted travel companion. Get to the heart of Africa and begin your journey now! Inside Lonely Planet's Africa Travel Guide: *Colour maps and images throughout *Highlights and itineraries show you the simplest way to tailor your trip to your own personal needs and interests *Insider tips save you time and money, and help you get around like a local, avoiding crowds and trouble spots *Essential info at your fingertips - including hours of operation, phone numbers, websites, transit tips, and prices *Honest reviews for all budgets - including eating, sleeping, sight-seeing, going out, shopping, and hidden gems that most guidebooks miss *Cultural insights give you a richer and more rewarding travel experience - including history, local customs, music and wildlife *Over 235 maps *Useful features - including Month by Month (annual festival calendar), Itineraries (suggested routes that maximise your time and money), and Planning Safaris *Coverage of Botswana, Cameroon, Cape Verde, Egypt, the Gambia, Ghana, Kenya, Madagascar, Malawi, Morocco, Mozambique, Namibia, Senegal, Sierra Leone, South Africa, Tanzania, Tunisia, Uganda, Zambia, Zimbabwe, and more The Perfect Choice: Lonely Planet Africa, our most comprehensive guide to Africa, is perfect for those planning to both explore the top sights and take the road less travelled. * Looking for just a few of the destinations included in this guide? Check out the relevant Lonely Planet Country Guides or Regional Guides, such as Lonely Planet Morocco or Lonely Planet Southern Africa. Authors: Written and researched by Lonely Planet, Simon Richmond, Kate Armstrong, Stuart Butler, Jean-Bernard Carillet, Paul Clammer, Lucy Corne, Jane Cornwell, Emilie Filou, Mary Fitzpatrick, Michael Grosberg, Anthony Ham, Trent Holden, Jessica Lee, Nana Luckham, Tom Masters, Alan Murphy, Anja Mutic, Nick Ray, Caroline Sieg, Helena Smith, Dean Starnes, Kate Thomas, Richard Waters, Donna Wheeler and Vanessa Wruble. About Lonely Planet: Started in 1973, Lonely Planet has become the world's leading travel guide publisher with guidebooks to every destination on the planet, as well as an award-winning website, a suite of mobile and digital travel products, and a dedicated traveller community. Lonely Planet's mission is to enable curious travellers to experience the world and to truly get to the heart of the places they find themselves in. TripAdvisor Travelers' Choice Awards 2012 and 2013 winner in Favorite Travel Guide category 'Lonely Planet guides are, quite simply, like no other.' - The New York Times 'Lonely Planet. It's on everyone's bookshelves; it's in every traveller's hands. It's on mobile phones. It's on the Internet. It's everywhere, and it's telling entire generations of people how to travel the world.' -Fairfax Media (Australia) ...Show more