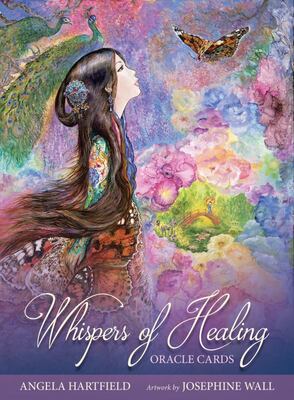 $34.99
AUD
Category: Spirituality
The "Whispers of Healing Oracle" is here to help you nourish, strengthen and restore yourself to emotional, physical, and spiritual wellness. Whether you wish to heal a broken heart, resolve a work challenge or discover ways to fine-tune your beliefs and attitudes, this deck is ready to journey by your side as a source of support, guidance and insight. Turn to this oracle whenever your health seems compromised, and the soothing energy and wisdom will help you navigate your way to balance, wholeness and wellness. Immerse yourself in Angela Hartfield's profound messages and the intricate detail of Josephine Wall's inspired artwork, and tap into the healing energy that abounds within and around you. It is time to unlock true, deep and complete personal healing. ...Show more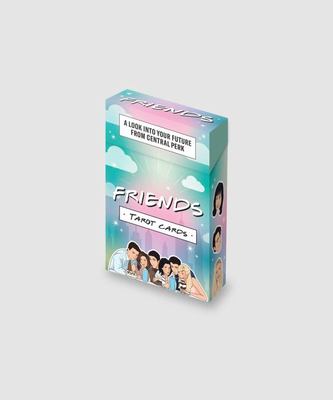 $34.99
AUD
Category: Spirituality
Printed on high-quality card material, and packaged in a handy un-bendable box, this tarot deck celebrates the legacy of Friends. More than 25 years after it first aired, the show retains a steadily-growing cult following and is the most popular binged show around the world.. Friends Tarot Cards are ba sed on the structure of the classic Rider-Waite deck. The deck also comes with basic instructions on how to kickstart your career in tarot reading. And hey: if your future, as ordained by these cards, ain't looking so bright - just turn on one of your favorite episodes of Friends to whittle away the time. ...Show more
$32.99
AUD
Category: Spirituality
Jay Shetty, social media superstar and host of the #1 podcast On Purpose, distills the timeless wisdom he learned as a monk into practical steps anyone can take every day to live a less anxious, more meaningful life. Shetty writes, "I grew up in a family where you could become one of three things: a doc tor, a lawyer, or a failure. My family was convinced I had chosen option three. Instead of attending my college graduation ceremony, I headed to India to become a monk, to meditate every day for 4-8 hours and devote my life to helping others." After three years, one of his teachers told him that he would have more impact on the world if he left the monk's path to share his experience and wisdom with others. Heavily in debt, and with no recognizable skills on his resume, he moved back home to north London with his parents. Shetty reconnected with old school friends--many working for some of the world's largest corporations--who were experiencing tremendous stress, pressure, and unhappiness, and they invited Shetty to coach them on wellbeing, purpose, and mindfulness. Since then, Shetty has become one of the world's most popular influencers. In 2017, he was named in the Forbes magazine 30-under-30 for being a game-changer in the world of media. In 2018, he had the #1 video on Facebook with over 360 million views. His social media following totals over 32 million, he has produced over 400 viral videos which have amassed more than 5 billion views, and his podcast, On Purpose, is consistently ranked the world's #1 Health and Wellness podcast. In this inspiring, empowering book, Shetty draws on his time as a monk in the Vedic tradition to show us how we can clear the roadblocks to our potential and power. Drawing on ancient wisdom and his own rich experiences in the ashram, Think Like a Monk reveals how to overcome negative thoughts and habits to access the calm and purpose that lie within all of us. The lessons monks learn are profound but often abstract. Shetty transforms them into advice and exercises we can all apply to reduce stress, sharpen focus, improve relationships, identify our hidden abilities, increase self-discipline, and give the gifts we find in ourselves to the world. Shetty proves that everyone can--and should--think like a monk. ...Show more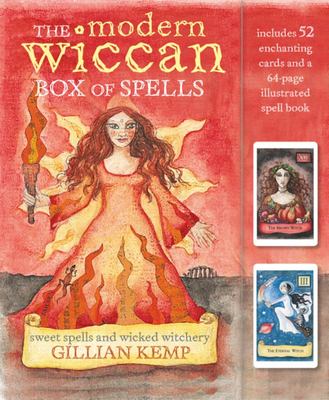 $34.99
AUD
Category: Spirituality
Do you want to charm the love of your life, instigate a promotion at work, or banish a bad friend? With this fun book and card set, get in touch with your inner witch and ensure life goes as planned! The 52 charming cards come in two suits--Good Witches and Bad Witches--and the book explains their meani ngs. You can lay them out like tarot cards to predict the future, and cast the spell that accompanies each card to weave magic, both white and dark. Just remember that the Good Witch spells turn toads into princes, and the Bad Witch spells turn princes into toads... ...Show more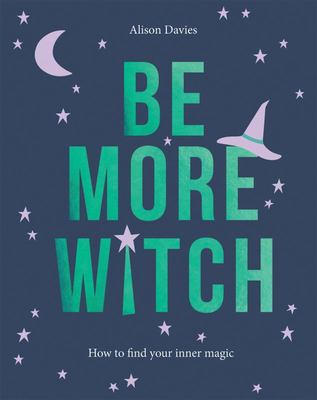 $19.99
AUD
Category: Spirituality | Series: Be More Ser.
Witches have enchanted us throughout the centuries with their darkness, mysticism and individuality. Once persecuted, they have now been adopted by millennials as a symbol of feminine strength. Their belief in magic is increasingly causing people to question the arranged order, break out of pre-defined social norms and look for answers elsewhere in this demanding technological age. Be More Witch offers a dose of magical escapism that will help you to channel determination and manifest positive change. Sore through the sky with (or without ) a trusty broomstick and let your creative spirit fly Look to nature and learn from your surroundings and get in tune with the elements, plants, herbs, flowers and of course, your spirit animals. With tips, tricks and spells this book will guide you on magical journey to discover the power that's waiting to burst from within. So are you ready to dip your toes into the cauldron? Your fate is at your fingertips... ...Show more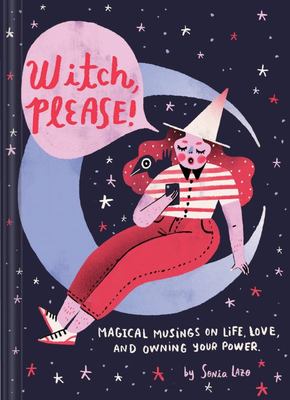 $29.99
AUD
Category: Spirituality
There's more than one way to be a witch Some witches harness the properties of herbs and crystals, and some craft their own spells and rituals for empowerment and success; some dress all in black, and some prefer a more colorful aesthetic. Author and illustrator Sonia Lazo celebrates the power and diver sity of contemporary witches in this enchanting love letter to all things occult. Her charming illustrations offer an inclusive, body-positive message to modern mystics all over the world, reminding readers that anyone can tap into their inner magic--all you have to do is be true to yourself. ...Show more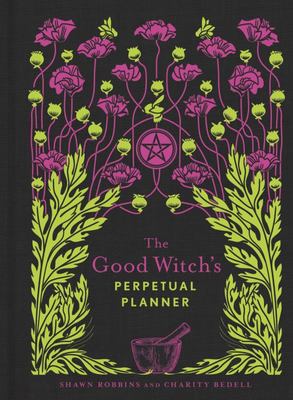 $19.99
AUD
Category: Spirituality | Series: The\Modern-Day Witch Ser.
From the bestselling authors of The Good Witch's Guide comes this essential, magick-filled planner for all witches and Wiccans. This 12-month perpetual planner for good witches provides a place to plan and track everything from daily tasks and key rituals to the sacred holidays and solstices on the Wh eel of the Year. It's chock-full of notes on holistic Wiccan magickal tips, spells, lore, and recipes distilled from the popular The Good Witch's Guide by Shawn Robbins and Charity Bedell. And because it is perpetual you can jump in at any time of the year. ...Show more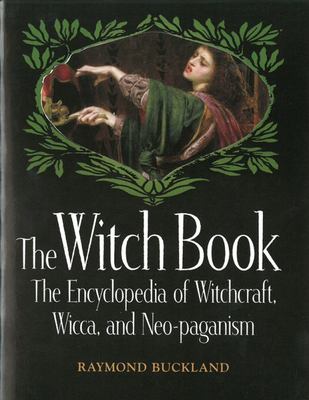 $79.99
AUD
Category: Spirituality | Series: Visible Ink Ser.
A look at Witches, Witchcraft and the Wicca tradition from the author of Buckland's Complete Book of Witchcraft From Abracadabra to Aleister Crowley to Gardnerian Witchcraft to Rosemary's Baby to sorcery and Zoroaster, The Witch Book by the late, great Raymond Buckland is unmatched in its coverage of w itchcraft's historical, practical, and cultural aspects. A student of the late Wicca pioneer Dr. Gerald Gardner, Raymond Buckland has been widely credited with introducing Wicca to the United States. He was one of the world's foremost experts on Witchcraft, Wicca, and Earth religions. With 560 entries, a resource section, and 114 photos and illustrations, this is an exhaustive exploration of Witchcraft, Wicca, paganism, magic, people, places, events, literature, and more. It shows how, in pre-Christian and early Christian times, Witchcraft (with a capital "W") was a magical and healing practice associated with early spirtual beliefs, including how the word "Witch" comes from the Old Anglo-Saxon wicce or wicca, meaning a "wise one" the wiseman or -woman of the common people who had knowledge of herbs, healing, augury, and magic. It also tackles how Witchcraft and paganism were erroneously linked with Satanism, black magic, and pop-culture distortions. It defines both the darker Christian concept and the true concept of Wicca, concentrating on the Western European and later New World versions of Witchcraft and magic. The Witch Book is a broad and deep look at witches, witchcraft and the Wicca tradition. ...Show more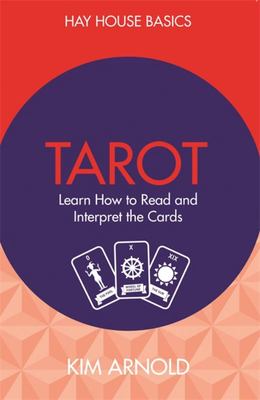 $21.99
AUD
Category: Spirituality | Series: Hay House Basics
This book will teach you how to connect with the time-honoured wisdom and spiritual power of the tarot, and make major decisions - just by turning a card. You'll learn how to: choose the right deck for you; interpret each of the 22 Major Arcana cards; understand the four suits of Tarot and the meaning o f Court cards; interpret each of the 56 Minor Arcana cards; and weave the meaning of cards together during a reading. Hay House Basics is a new series that features world-class experts sharing their knowledge on the topics that matter most for improving your life. If you want to learn a new skill that will enhance your wellbeing, Hay House Basics guarantees practical, targeted wisdom that will give you results! ...Show more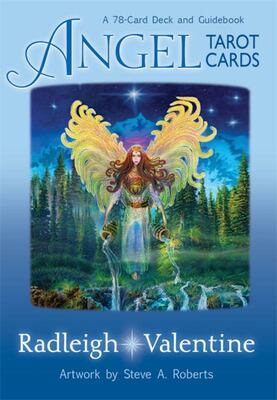 $39.99
AUD
Category: Spirituality
Positive, Loving, and Gentle Angel Tarot Cards Tarot has long been revered for giving detailed and accurate forecasts. This is the first deck of tarot cards created that is 100 percent gentle, safe, and trustworthy! All of the words in this deck, as well as the illustrations by Steve A. Roberts, are po sitive, while still retaining the magical effectiveness and meaning of traditional tarot. The accompanying guidebook walks you through the steps of giving an accurate reading for yourself or others and explains the general meaning of each card. Rich with symbolism and imagery - including angels, archangels, unicorns, fairies, and mermaids - the Angel Tarot Cards will provide you with inspiring guidance on your life journey! ...Show more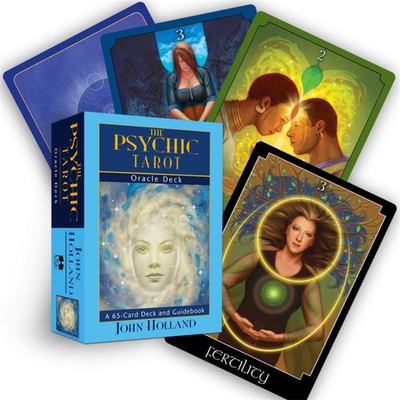 $29.99
AUD
Category: Spirituality
The 65 beautifully illustrated cards in this deck will create a powerful bridge between your psychic abilities and the ancient knowledge and meanings of the tarot and will help you develop intuitive insights about all areas of your life, including love and relationships, business matters and even career changes. This fascinating deck will guide you whether you're a novice or are already in tune with your psychic abilities. In the accompanying guidebook, psychic medium John Holland imparts techniques that he's practiced himself and taught in his workshops, relating to colours, symbology, shapes, words, card spreads, divination, numerology, energy centers, imagination and more. The cards give an insight into John's advanced techniques which are invaluable whether giving a reading for yourself or others. ...Show more