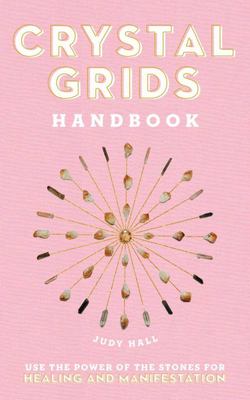 $29.99
AUD
Category: Spirituality
Crystal Grids Handbook is a condensed version of the best-selling The Ultimate Guide to Crystal Grids.
$34.99
AUD
Category: Spirituality
New Book by International Bestselling Author Rhonda Byrne. The Greatest Secret, the long-awaited major work by Rhonda Byrne, lays out the next quantum leap in a journey that will take the reader beyond the material world and into the spiritual realm, where all possibilities exist.  The book reflects Rh onda's own journey, and shares the most direct way out for those experiencing hardship and the path to end pain and suffering endured by so many, and shines a light on a future without anxiety or fear. Filled with accessible practices that can be immediately put to use and profound revelations that take the reader on an incomparable journey, Rhonda's discovery is reinforced throughout by the revelatory words of sages from around the world, past and present. ...Show more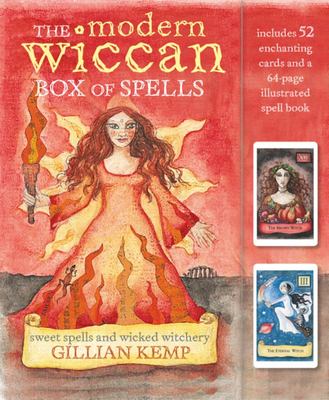 $34.99
AUD
Category: Spirituality
Do you want to charm the love of your life, instigate a promotion at work, or banish a bad friend? With this fun book and card set, get in touch with your inner witch and ensure life goes as planned! The 52 charming cards come in two suits--Good Witches and Bad Witches--and the book explains their meani ngs. You can lay them out like tarot cards to predict the future, and cast the spell that accompanies each card to weave magic, both white and dark. Just remember that the Good Witch spells turn toads into princes, and the Bad Witch spells turn princes into toads... ...Show more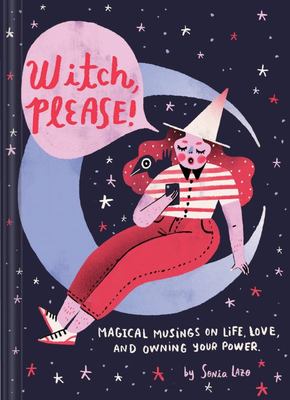 $29.99
AUD
Category: Spirituality
There's more than one way to be a witch Some witches harness the properties of herbs and crystals, and some craft their own spells and rituals for empowerment and success; some dress all in black, and some prefer a more colorful aesthetic. Author and illustrator Sonia Lazo celebrates the power and diver sity of contemporary witches in this enchanting love letter to all things occult. Her charming illustrations offer an inclusive, body-positive message to modern mystics all over the world, reminding readers that anyone can tap into their inner magic--all you have to do is be true to yourself. ...Show more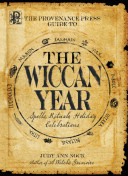 $26.99
AUD
Category: Spirituality
In The Provenance Press Guide to the Wiccan Year, High Priestess Judy Ann Nock offers a definitive guide to the Wheel of the Year. Capturing the essence of both the major and lesser holidays, this complete and practical reference offers something for everyone, from history and recipes, to crafts and rit uals, spells and meditations, regardless of your level of practice. There are many ways to acknowledge the passage of time, whether the observance is simple or elaborate. In these pages, there are several appropriate cyclic activities to honor the changing of the seasons. Written to inspire and expand your practice as you move through the eight Sabbats, Nock provides you with: The astrological and astronomical influences that govern the seasons Meditations that reflect timely themes Rituals and crafts to enhance your spiritual expression Beginning with Samhain, the witch's New Year, and ending with the harvest of Mabon, The Provenance Press Guide to the Wiccan Year enables you to deepen your spiritual path, regardless of the time of year. AUTHOR: Judy Ann Nock is a Wiccan High Priestess and founder of a goddess spirituality group. She has a degree in creative writing and theater. The author of A Witch's Grimoire, her work on feminist spirituality has also been profiled in the Village Voice. She lives in New York City. ...Show more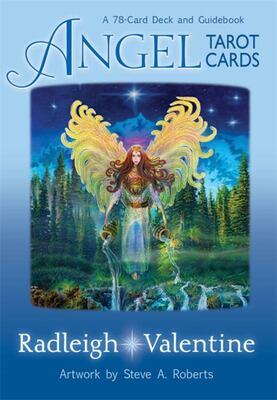 $39.99
AUD
Category: Spirituality
Positive, Loving, and Gentle Angel Tarot Cards Tarot has long been revered for giving detailed and accurate forecasts. This is the first deck of tarot cards created that is 100 percent gentle, safe, and trustworthy! All of the words in this deck, as well as the illustrations by Steve A. Roberts, are po sitive, while still retaining the magical effectiveness and meaning of traditional tarot. The accompanying guidebook walks you through the steps of giving an accurate reading for yourself or others and explains the general meaning of each card. Rich with symbolism and imagery - including angels, archangels, unicorns, fairies, and mermaids - the Angel Tarot Cards will provide you with inspiring guidance on your life journey! ...Show more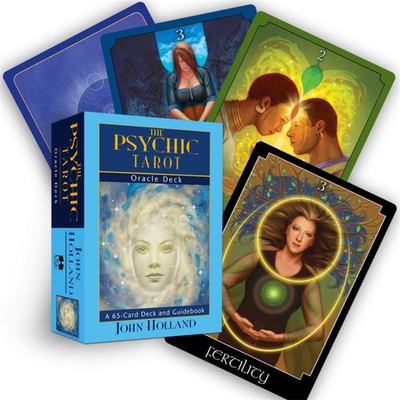 $29.99
AUD
Category: Spirituality
The 65 beautifully illustrated cards in this deck will create a powerful bridge between your psychic abilities and the ancient knowledge and meanings of the tarot and will help you develop intuitive insights about all areas of your life, including love and relationships, business matters and even career changes. This fascinating deck will guide you whether you're a novice or are already in tune with your psychic abilities. In the accompanying guidebook, psychic medium John Holland imparts techniques that he's practiced himself and taught in his workshops, relating to colours, symbology, shapes, words, card spreads, divination, numerology, energy centers, imagination and more. The cards give an insight into John's advanced techniques which are invaluable whether giving a reading for yourself or others. ...Show more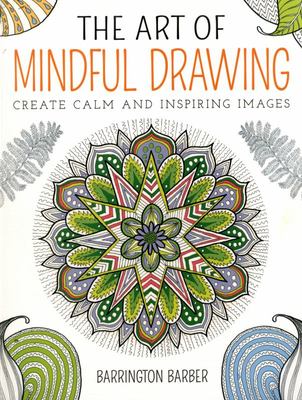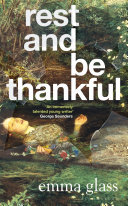 $24.99
AUD
Category: Spirituality
"Laura is a nurse in a paediatric unit. On long, quiet shifts, she and her colleagues, clad in their different shades of blue, care for sick babies, handling their exquisitely frangible bodies, carefully calibrating the mysterious machines that keep them alive. Laura may be burned out. Her hands have be en raw from washing as long as she can remember. When she sleeps, she dreams of water; when she wakes, she finds herself lying next to a man who doesn't love her any more. And there is a strange figure dancing in the corner of her vision, always just beyond her reach. Dark yet luminous, sensual yet chilling, ringing with strange music and laced with dread, Rest and Be Thankful is an unforgettable novel that confirms Emma Glass as a visionary new voice." ...Show more
$34.99
AUD
Category: Spirituality | Series: Mastery Trilogy/Paul Selig Ser.
The channeled Guides of I Am the Word provide a concise and immensely powerful program in self-awareness that can ease negative complexes and align your existence with its highest purpose. Humanity has lost itself. Both as individuals and as a world culture, we have forgotten our true nature. In I Am th e Word, writer and medium Paul Selig has recorded an extraordinary program for self- realization, as dispensed through beings of higher intelligence, sometimes called Guides or Ascended Masters. These figures seek, as they have in the past, to assist men and women in discovering the higher, purposeful nature-or "Christed Self"-that lies dormant within us all.In a series of enticing, irresistibly practical dialogues, the Guides of I Am the Word identify the emotional "boulders" that displace our authentic selves and consume our potential. The Guides provide to-the-point psychological and existential insights, along with self-developing exercises and affirmations, which begin to strip away residues of fear, self-doubt, and self-suffocating habits. ...Show more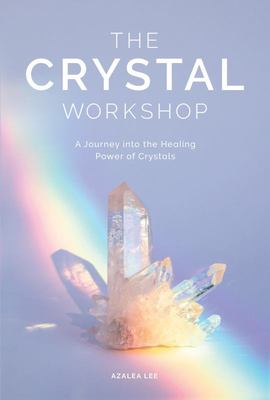 $44.99
AUD
Category: Spirituality
Understand the power of crystals like never before. In this complete guide to the fundamentals of crystal healing, author and healer Azalea Lee offers an entirely new and comprehensive approach to working with metaphysical stones. Instead of focusing on a few individual crystals and their properties, sh e shows the reader how to select, cleanse, charge, and work with crystals of all kinds, and how to connect with their powerful healing energies. And, just as significantly, she offers a series of simple, powerful exercises to help readers develop their own deep intuition when it comes to working with the stones. Exquisite photographs of over one hundred unique crystal specimens will inspire the journey, with page after page celebrating each crystal's unique natural beauty. ...Show more