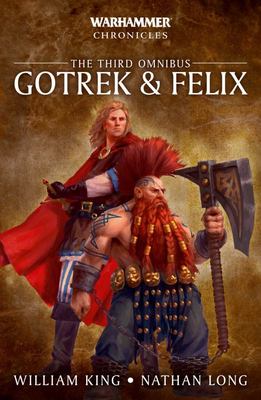 $30.00
AUD
Category: Science Fiction-Fantasy | Series: Warhammer Chronicles Ser.
A Gotrek & Felix Omnibus   The Slayer and his poet companion - plus a host of friends new and old -follow our stalwart adventurers as they continue their quests in a trio of action-packed novels.   READ IT BECAUSE   Dragons, a massive Chaos siege and the undead - this omnibus contains some cla ssic villains in some of Gotrek & Felix's best loved adventures - along with one of the most shocking twists in the entire series.   Gotrek and Felix: unsung heroes of the Empire, or nothing more than common thieves and murderers? The truth perhaps lies somewhere in between, and depends entirely upon whom you ask... Escaping from a horde of enemies, Gotrek and Felix stumble into a network of ancient magical tunnels and emerge on the mist-shrouded isle of Albion, where old foes are hatching a deadly plan. In the far south, the Slayer aids a dwarf prince against the orcs and goblins who have seized his hold. And when they meet their old friend, the dwarf engineer Malakai Makaisson, the heroes uncover a sinister plot to sabotage a dwarf airship and aid the forces of Chaos in their war with the Empire. Collecting Giantslayer, Orcslayer and Manslayer, plus a number of bonus short stories, Gotrek & Felix: The Third Omnibus is packed with fantasy adventure. ...Show more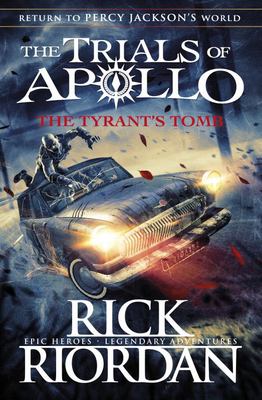 $22.99
AUD
Category: Science Fiction-Fantasy | Series: The Trials of Apollo
You will get to the Tiber alive. You will start to Jive. The former God Apollo is having a pretty rough time of it. Well, for one thing, he's called Lester. But being an awkward mortal teenager is the least of his worries. Though he and his friends (some of them) have emerged from the Burning Maze, t hey still have a triumvirate to defeat, oracles to rescue, and prophecies to decipher, so that the world may be saved, and Lester can become Apollo once again. But, right now, Caligula is sailing to San Francisco to deal with Camp Jupiter personally, and they have to get their first. Or risk its destruction . . . ...Show more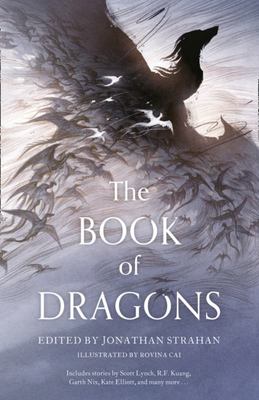 $32.99
AUD
Category: Science Fiction-Fantasy
HERE BE DRAGONS... A unique collection of stories by the greatest fantasy writers working today. Sparking myths and legends from Asia to Europe, Africa to North America, dragons are the most universal and awe-inspiring of magical creatures. Whether they are fearsome, rampaging monsters or benevolent sages with much to teach humanity, dragons bring creation, destruction, and adventure in stories told all around the globe. In this landmark collection, award-winning editor Jonathan Strahan combines nearly thirty never-before-seen short stories and poems, written by modern masters of science fiction and fantasy, and illustrations by acclaimed artist Rovina Cai. Featuring stories from Scott Lynch, R.F. Kuang, Garth Nix, Ken Liu, Kate Elliott, and many more, THE BOOK OF DRAGONS breathes fresh life and fire into the greatest magical beasts of all. ...Show more
$39.99
AUD
Category: Science Fiction-Fantasy | Series: The\Firemane Saga Ser.
Hatushaly and his young wife Hava are living a good life, working to reopen the burned-out Inn of the Three Stars in the prosperous trading town of Beran's Hill.But there is a great deal more to this bucolic scene than meets the eye. Both Hatu and Hava were raised on the secret island of Coaltachin, and though they may appear to be no more than a young couple in love, preparing for the midsummer festival where their friends Declan and Gwen will be wed, they are in fact assassins on a mission, waiting instructions from their masters in the Kingdom of Night.Moreover, Hatu is the last remaining member of the ruling family of Ithrace – the legendary Firemanes. He dyes his flaming red hair, and has studied to control his dangerous magical powers. But however hard Hatu may be hiding from all those who would seek to use or to destroy him, fate has other plans.Horrific events are approaching Beran's Hill, bringing death and devastation to the peaceful town as unknown and monstrous forces are unleashed. And nothing will ever be the same again.   ...Show more
$29.99
AUD
Category: Science Fiction-Fantasy | Series: The\Cursebreaker Ser.
'Everything you'd want in a retelling of a classic fairy tale' JODI PICOULT'Absolutely spellbinding' STEPHANIE GARBERFall in love, break the curse.Break the curse, save the kingdom.Prince Rhen, the heir to Emberfall, is cursed. Forced to repeat the autumn of his eighteenth year over and over, he can onl y be freed by love. But at the end of each autumn he is transformed into a beast hell-bent on destruction, and after so many failed attempts, his kingdom and its people are barely holding on. Harper's life has never been easy, but she's learned to be tough enough to survive. She won't let anything hold her back, not her cerebral palsy or her mother's deteriorating health. But when she is sucked into Rhen's world, nothing is as it seems. Powerful forces are standing against Emberfalll ... and it will take more than a broken curse to save it from utter ruin. ...Show more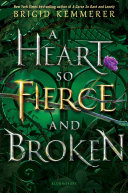 $29.99
AUD
Category: Science Fiction-Fantasy | Series: The\Cursebreaker Ser.
In the sequel to New York Times bestselling A Curse So Dark and Lonely, Brigid Kemmerer returns to the world of Emberfall in a lush fantasy where friends become foes and love blooms in the darkest of places.Find the heir, win the crown.The curse is finally broken, but Prince Rhen of Emberfall faces dark er troubles still. Rumors circulate that he is not the true heir and that forbidden magic has been unleashed in Emberfall. Although Rhen has Harper by his side, his guardsman Grey is missing, leaving more questions than answers. Win the crown, save the kingdom. Grey may be the heir, but he doesn't want anyone to know his secret. On the run since he destroyed Lilith, he has no desire to challenge Rhen--until Karis Luran once again threatens to take Emberfall by force. Her own daughter Lia Mara sees the flaws in her mother's violent plan, but can she convince Grey to stand against Rhen, even for the good of Emberfall?The heart-pounding, compulsively readable saga continues as loyalties are tested and new love blooms in a kingdom on the brink of war. ...Show more
$19.99
AUD
Category: Science Fiction-Fantasy
A New York Times bestseller   "A bewitching gem...I absolutely loved every moment of this story." --Stephanie Garber, #1 New York Times bestselling author of the Caraval series "If you loved the Hogwarts Library...you'll be right at home at Summershall." --Katherine Arden, New York Times bestselling aut hor of The Bear and the Nightingale   From the New York Times bestselling author of An Enchantment of Ravens comes an "enthralling adventure" (Kirkus Reviews, starred review) about an apprentice at a magical library who must battle a powerful sorcerer to save her kingdom.   All sorcerers are evil. Elisabeth has known that as long as she has known anything. Raised as a foundling in one of Austermeer's Great Libraries, Elisabeth has grown up among the tools of sorcery--magical grimoires that whisper on shelves and rattle beneath iron chains. If provoked, they transform into grotesque monsters of ink and leather.   Then an act of sabotage releases the library's most dangerous grimoire, and Elisabeth is implicated in the crime. With no one to turn to but her sworn enemy, the sorcerer Nathaniel Thorn, and his mysterious demonic servant, she finds herself entangled in a centuries-old conspiracy. Not only could the Great Libraries go up in flames, but the world along with them.   As her alliance with Nathaniel grows stronger, Elisabeth starts to question everything she's been taught--about sorcerers, about the libraries she loves, even about herself. For Elisabeth has a power she has never guessed, and a future she could never have imagined. ...Show more
$16.99
AUD
Category: Science Fiction-Fantasy | Series: The Eldest Curses
All Magnus Bane wanted was a vacation--a lavish trip across Europe with Alec Lightwood, the Shadowhunter who against all odds is finally his boyfriend. But as soon as the pair settles in Paris, an old friend arrives with news about a demon-worshipping cult called the Crimson Hand that is bent on causing chaos around the world. A cult that was apparently founded by Magnus himself. Years ago. As a joke.   Now Magnus and Alec must race across Europe to track down the Crimson Hand before the cult can cause any more damage. Demons are now dogging their every step, and it is becoming harder to tell friend from foe. As their quest for answers becomes increasingly dire, Magnus and Alec will have to trust each other more than ever--even if it means revealing the secrets they've both been keeping. ...Show more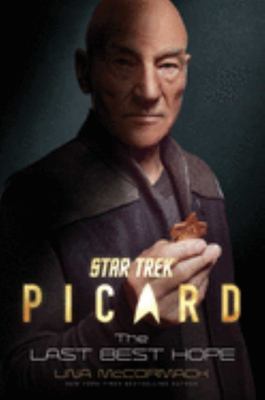 $49.99
AUD
Category: Science Fiction-Fantasy | Series: Star Trek: Picard Ser.
The USA TODAY bestseller--based on the new Star Trek TV series! "Fifteen years ago...you led us out of the darkness. You commanded the greatest rescue armada in history. Then...the unimaginable. What did that cost you? Your faith. Your faith in us. Your faith in yourself. Tell us, why did you leave Star fleet, Admiral?" Every end has a beginning...and this electrifying novel details the events leading into the new Star Trek TV series, introducing you to brand-new characters featured in the life of Jean-Luc Picard--widely considered to be one of the most popular and recognizable characters in all of science fiction. ...Show more
$41.99
AUD
Category: Science Fiction-Fantasy | Series: Inheritance Cycle
Not so very long ago, Eragon - Shadeslayer, Dragon Rider - was nothing more than a poor farm boy, and his dragon, Saphira, only a blue stone in the forest. Now, the fate of an entire civilization rests on their shoulders. Long months of training and battle have brought victories and hope, but they have also brought heartbreaking loss. And still, the real battle lies ahead: they must confront Galbatorix. When they do, they will have to be strong enough to defeat him. And if they cannot, no one can. There will be no second chances. The Rider and his dragon have come farther than anyone dared to hope. But can they topple the evil king and restore justice to Alagaesia? And if so, at what cost? ...Show more
$17.99
AUD
Category: Science Fiction-Fantasy | Series: Throne of Glass | Reading Level: Teen - Grade 7-9, Age 12-14
The New York Times bestselling Throne of Glass series reaches new heights in this action-packed, heart-wrenching and fantastically addictive sequel to Sarah J. Maas's epic YA fantasy debut Eighteen-year-old Celaena Sardothien is bold, daring and beautiful the perfect seductress and the greatest assassin her world has ever known. But though she won the King 's contest and became his champion, Celaena has been granted neither her liberty nor the freedom to follow her heart. Celaena faces a choice that is tearing her to pieces- kill in cold blood for a man she hates, or risk sentencing those she loves to death. Celaena must decide what she will fight for- survival, love or the future of a kingdom. Because an assassin cannot have it all ... And trying to may just destroy her. ...Show more
$22.99
AUD
Category: Science Fiction-Fantasy | Series: The\Witcher Ser.
The adventures of Geralt the Witcher continue in this second novel in the bestselling Witcher series that inspired the Netflix show and video games. The kings and armies are manoeuvring for position, each fearing invasion from across the river, each fearing their neighbours more. Intrigue, dissent and r ebellion fester on all sides. After decades of oppression, the elves and other races are fighting each other and attacking the humans - and with growing numbers preparing for battle, the threat of all-out war looms ever greater. Against this backdrop of fear, Geralt and Yennefer must protect Ciri, the orphaned heir who is sought by all sides. For the child of prophecy has the power to change the world - if she lives to use it. ...Show more