$19.99
AUD
Category: Science Fiction-Fantasy | Series: Discworld | Reading Level: General Adult
"They say that a little knowledge is a dangerous thing, but it is not one half so bad as a lot of ignorance. The last thing the wizard Drum Billet did, before Death laid a bony hand on his shoulder, was to pass on his staff of power to the eighth son of an eighth son. Unfortunately for his colleagues in the chauvinistic (not to say misogynistic) world of magic, he failed to check that the baby in question was a son. Everybody knows that there's no such thing as a female wizard. But now it's gone and happened, there's nothing much anyone can do about it. Let the battle of the sexes begin..." ...Show more
$19.99
AUD
Category: Science Fiction-Fantasy | Series: Discworld | Reading Level: General Adult
"What shall we do?' said Twoflower. Panic?' said Rincewind hopefully. He always held that panic was the best means of survival. As it moves towards a seemingly inevitable collision with a malevolent red star, the Discworld could do with a hero. What it doesn t need is a singularly inept and cowardly wiz ard, still recovering from the trauma of falling off the edge of the world, or a well-meaning tourist and his luggage which has a mind (and legs) of its own. Which is a shame because that's all there is..." ...Show more
$19.99
AUD
Category: Science Fiction-Fantasy | Series: Discworld | Reading Level: General Adult
"This edition from Terry Pratchett finds Mort ending up as Death's apprentice. The job comes with some perks, bed and board, plus free use of the company horse.
$18.99
AUD
Category: Science Fiction-Fantasy
SMOKE CLEARSAND FLAMES DIE,BUT ONE BURNING EMBERCAN IGNITE A REVOLUTION.The thrilling conclusion to the bestselling Ash Princess trilogy.Princess Theodosia was a prisoner in her own country for a decade. Renamed the Ash Princess, she endured relentless abuse and ridicule from the Kaiser and his court. B ut though she wore a crown of ashes, there is fire in Theo's blood. As the rightful heir to the Astrean crown, it runs in her veins. And if she learned nothing else from her mother, she learned that a Queen never cowers.Now free, with a misfit army of rebels to back her, Theo must liberate her enslaved people and face a terrifying new enemy: the new Kaiserin. Imbued with a magic no one understands, the Kaiserin is determined to burn down anyone and everything in her way.With more at stake than ever, Theo must learn to embrace her own power if she has any hope of standing against the girl she once called her heart's sister.Praise for Ash Princess and Lady Smoke'A smart, feminist twist on a traditional tale of a fallen heroine.' VIRGINIA BOECKER, author of the Witch Hunter series'A dark and spellbinding epic.' SARA HOLLAND, New York Times bestselling author of Everless ...Show more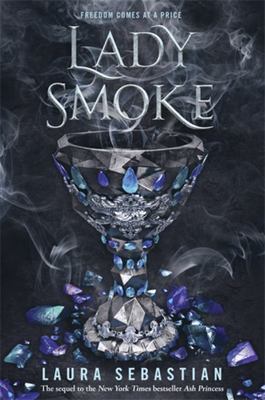 $16.99
AUD
Category: Science Fiction-Fantasy | Series: Ash Princess 2
The Kaiser murdered Theodosia's mother, the Fire Queen, when Theo was only six. He took Theo's country and kept her prisoner, crowning her Ash Princess and humiliating her for ten long years. That era has ended. The Kaiser thought his prisoner weak and defenseless. He didn't realize that a sharp mind is the deadliest weapon. Theo no longer wears a crown of ashes. She has taken back her rightful title, and a hostage-Prinz Soren. But her people remain enslaved under the Kaiser's rule, and now she is thousands of miles away from them and her throne. To get them back, she will need an army. But securing an army means she must trust her aunt, the dreaded pirate Dragonsbane. And according to Dragonsbane, an army can only be produced if Theo takes a husband. Something an Astrean Queen has never done. Theo knows that freedom comes at a price, but she is determined to find a way to save her country without losing herself. 'A darkly enchanting page-turner you won't be able to put down.' - Bustle on Ash Princess ...Show more
$22.99
AUD
Category: Science Fiction-Fantasy | Series: The\Witcher Ser.
The fifth novel in the New York Times bestselling Witcher series that inspired the hit Netflix show finds Ciri trapped in a distant world and separated from Geralt and her destiny. After walking through a portal in the Tower of the Swallow, thus narrowly escaping death, the Witcher girl, Ciri, finds her self in a completely different world... a world of the Elves. She is trapped with no way out. Time does not seem to exist and there are no obvious borders or portals to cross back into her home world. But this is Ciri, the child of prophecy, and she will not be defeated. She knows she must escape to finally rejoin the Witcher, Geralt, and his companions - and also to try to conquer her worst nightmare. Leo Bonhart, the man who chased, wounded and tortured Ciri, is still on her trail. And the world is still at war. ...Show more
$22.99
AUD
Category: Science Fiction-Fantasy | Series: The\Witcher Ser.
Geralt the Witcher races to find his missing ward, Ciri, in this fourth novel in the bestselling Witcher series that inspired the Netflix show and video games. The world has fallen into war. Ciri, the child of prophecy, has vanished. Hunted by friends and foes alike, she has taken on the guise of a pett y bandit and lives free for the first time in her life. But the net around her is closing. Geralt, the Witcher, has assembled a group of allies determined to rescue her. Both sides of the war have sent brutal mercenaries to hunt her down. Her crimes have made her famous. There is only one place left to run. The tower of the swallow is waiting... ...Show more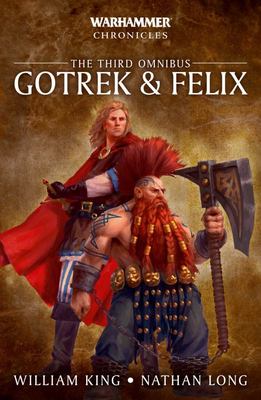 $30.00
AUD
Category: Science Fiction-Fantasy | Series: Warhammer Chronicles Ser.
A Gotrek & Felix Omnibus   The Slayer and his poet companion - plus a host of friends new and old -follow our stalwart adventurers as they continue their quests in a trio of action-packed novels.   READ IT BECAUSE   Dragons, a massive Chaos siege and the undead - this omnibus contains some cla ssic villains in some of Gotrek & Felix's best loved adventures - along with one of the most shocking twists in the entire series.   Gotrek and Felix: unsung heroes of the Empire, or nothing more than common thieves and murderers? The truth perhaps lies somewhere in between, and depends entirely upon whom you ask... Escaping from a horde of enemies, Gotrek and Felix stumble into a network of ancient magical tunnels and emerge on the mist-shrouded isle of Albion, where old foes are hatching a deadly plan. In the far south, the Slayer aids a dwarf prince against the orcs and goblins who have seized his hold. And when they meet their old friend, the dwarf engineer Malakai Makaisson, the heroes uncover a sinister plot to sabotage a dwarf airship and aid the forces of Chaos in their war with the Empire. Collecting Giantslayer, Orcslayer and Manslayer, plus a number of bonus short stories, Gotrek & Felix: The Third Omnibus is packed with fantasy adventure. ...Show more
$19.99
AUD
Category: Science Fiction-Fantasy | Series: Book of Dust
From the author of the phenomenal His Dark Materials trilogy comes the next chapter in the story of Lyra Silvertongue . . . Lyra Silvertongue is now studying at St Sophia's College, Oxford, with her daemon Pantalaimon. They are not getting on. Lyra is questioning everything she once held dear. Pan misse s the impulsiveness of their youth. When an act of terrible violence breaks the peace of the Oxford night, Lyra and Pan's relationship reaches a crisis and they are drawn, far from home, into the dangerous factions of a world they had no idea existed. The Secret Commonwealth is truly a book for our times; a powerful adventure and a thought-provoking look at what it is to understand yourself, to grow up and make sense of the world around you. This is storytelling at its very best from one of our greatest writers. _____ Reviews for The Secret Commonwealth: The Book of Dust Volume Two: "[Pullman] has created a fantasy world, made yet more satisfying in rigour and stylistic elegance. This is a book for getting older with" Guardian, Book of the Week "The Secret Commonwealth is ablaze with light and life. The writing is exquisite; every sentence sings ... To read Pullman is to experience the world refreshed, aglow, in Technicolour" i "Pullman's story is still thought-provoking ... This book elegantly weaves in live issues, from Europe's refugee crisis to facts in the post-truth era. And Pullman's prose is rewarding as ever" The Times "A long, taxing, complex journey, laced with beauty, terror and philosophy" Metro "As ever, Pullman's story is complex and vast but home to some of the finest storytelling in the 21st century. Revel in whole new worlds and enjoy one of literature's most wonderful heroines before she comes to HBO and the BBC" Stylist.co.uk "Pullman is confronting readers with the horrors of our own world reflected back at us. In The Secret Commonwealth he creates a fearful symmetry" The Herald   ...Show more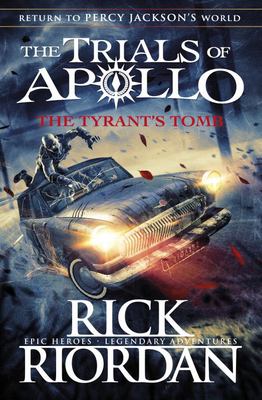 $22.99
AUD
Category: Science Fiction-Fantasy | Series: The Trials of Apollo
You will get to the Tiber alive. You will start to Jive. The former God Apollo is having a pretty rough time of it. Well, for one thing, he's called Lester. But being an awkward mortal teenager is the least of his worries. Though he and his friends (some of them) have emerged from the Burning Maze, t hey still have a triumvirate to defeat, oracles to rescue, and prophecies to decipher, so that the world may be saved, and Lester can become Apollo once again. But, right now, Caligula is sailing to San Francisco to deal with Camp Jupiter personally, and they have to get their first. Or risk its destruction . . . ...Show more
$39.99
AUD
Category: Science Fiction-Fantasy | Series: The\Firemane Saga Ser.
Hatushaly and his young wife Hava are living a good life, working to reopen the burned-out Inn of the Three Stars in the prosperous trading town of Beran's Hill.But there is a great deal more to this bucolic scene than meets the eye. Both Hatu and Hava were raised on the secret island of Coaltachin, and though they may appear to be no more than a young couple in love, preparing for the midsummer festival where their friends Declan and Gwen will be wed, they are in fact assassins on a mission, waiting instructions from their masters in the Kingdom of Night.Moreover, Hatu is the last remaining member of the ruling family of Ithrace – the legendary Firemanes. He dyes his flaming red hair, and has studied to control his dangerous magical powers. But however hard Hatu may be hiding from all those who would seek to use or to destroy him, fate has other plans.Horrific events are approaching Beran's Hill, bringing death and devastation to the peaceful town as unknown and monstrous forces are unleashed. And nothing will ever be the same again.   ...Show more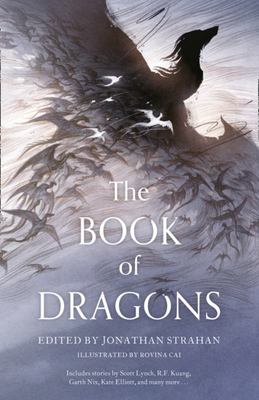 $32.99
AUD
Category: Science Fiction-Fantasy
HERE BE DRAGONS... A unique collection of stories by the greatest fantasy writers working today. Sparking myths and legends from Asia to Europe, Africa to North America, dragons are the most universal and awe-inspiring of magical creatures. Whether they are fearsome, rampaging monsters or benevolent sages with much to teach humanity, dragons bring creation, destruction, and adventure in stories told all around the globe. In this landmark collection, award-winning editor Jonathan Strahan combines nearly thirty never-before-seen short stories and poems, written by modern masters of science fiction and fantasy, and illustrations by acclaimed artist Rovina Cai. Featuring stories from Scott Lynch, R.F. Kuang, Garth Nix, Ken Liu, Kate Elliott, and many more, THE BOOK OF DRAGONS breathes fresh life and fire into the greatest magical beasts of all. ...Show more