$34.99
AUD
Category: Psychology
'How can I get in touch with this real self, underlying all my surface behaviour? How can I become myself?' Carl Rogers, US psychotherapist The Inner Self is a book about the ways we hide from the truth about ourselves - both as individuals and as human beings - and the psychological freedom we enjoy wh en we finally face that most searching question of all: 'Who am I, really?' Hugh Mackay, one of Australia's most respected social psychologists, explores our 'top 20' hiding places - from addiction to materialism, nostalgia to victimhood. His explanation for our evasiveness is simple but profound: we fear the demands of love. He argues that love is our highest ideal, the richest source of life's meaning and purpose, and the key to our emotional security, personal serenity and confidence. Yet Mackay exposes the great paradox of human nature that while love brings out our best, we don't always want our best brought forward. Love promotes goodness, but we don't always want to be good. Powerfully written and drawing on a lifetime of research, The Inner Self shows how we can overcome our reluctance to live lovingly and, in the process, lead more meaningful and fulfilling lives.   ...Show more
$34.99
AUD
Category: Psychology
There is a voice of longing inside each woman. We strive so mightily to be good: good partners, daughters, mothers, employees and friends. We hope all this striving will make us feel alive. Instead, it leaves us feeling weary, stuck, overwhelmed and underwhelmed. We look at our lives and wonder: Wasn't it all supposed to be more beautiful than this? We quickly silence that question, telling ourselves to be grateful, hiding our discontent - even from ourselves. For many years, Glennon Doyle denied her own discontent. Then, while speaking at a conference, she looked at a woman across the room and fell instantly in love. Three words flooded her mind: There She Is. At first, Glennon assumed these words came to her from on high. But she soon realised they had come to her from within. This was her own voice - the one she had buried beneath decades of numbing addictions, cultural conditioning and institutional allegiances. This was the voice of the girl she had been before the world told her who to be. Glennon decided to stop abandoning herself and to instead abandon the world's expectations of her. She stopped being good so she could be free. She stopped pleasing and started living. Soulful and uproarious, forceful and tender, Untamed is both an intimate memoir and a galvanising wake-up call. It is the story of how one woman learned that a responsible mother is not one who slowly dies for her children, but one who shows them how to fully live. It is also the story of how each of us can begin to trust ourselves enough to set boundaries, make peace with our bodies, honour our anger and heartbreak, and unleash our truest, wildest instincts. Untamed shows us how to be brave. And, as Glennon insists, 'The braver we are, the luckier we get.'   ...Show more
$19.99
AUD
Category: Psychology
Write fearlessly. Write what is true and real to you. Bestselling, award-winning author Angie Thomas brings her talents to this essential creative writing journal. From initial idea to finished draft, Angie shares her thoughts, advice and best practices on developing a true-to-you writing project. Packe d full of step-by-step tips, writing prompts and exercises for:· Discovering story ideas · Creating memorable characters · Realizing your setting · Shaping your story · Getting feedback from others · And more! With 24 illustrated inspirational quotes from Angie's acclaimed novels The Hate U Give and On the Come Up, and plenty of blank pages for your own words, Find Your Voice will ignite your creativity and help you bring your own unique stories to life. A must-have for aspiring writers and Angie fans. ...Show more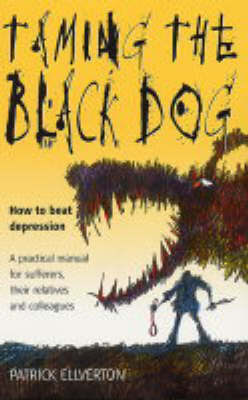 $27.95
AUD
Category: Psychology
 Although drugs can help stabilize, ultimately the process of healing the wounds inflicted by the 'Black Dog' (as Winston Churchill termed his own depression) needs to be applied by the sufferers themselves. Patrick Ellverton feels that he has fought a winning battle with the Black Dog and in this book shares his formula for doing so. "The actions I am recommending will enhance everyone's enjoyment of life, beyond recognition, irrespective of whether they are temporary sufferers or ones like myself who have inherited the beast."  This self help manual is for those for whom depression arises from the impact of exceptional circumstances such as childbirth and menopause, commercial and professional failure, accident, grief, divorce or debt as well as for those more permanent owners of the Black Dog. ...Show more
$35.00
AUD
Category: Psychology
 NEW YORK TIMES BESTSELLER 'A supremely practical and useful book.' Mark Manson, author of The Subtle Art of Not Giving A F*ck  A revolutionary system to get 1 per cent better every day. People think when you want to change your life, you need to think big. But world-renowned habits expert James Clear h as discovered another way. He knows that real change comes from the compound effect of hundreds of small decisions - doing two push-ups a day, waking up five minutes early, or holding a single short phone call. He calls them atomic habits. In this ground-breaking book, Clears reveals exactly how these minuscule changes can grow into such life-altering outcomes. He uncovers a handful of simple life hacks (the forgotten art of Habit Stacking, the unexpected power of the Two Minute Rule, or the trick to entering the Goldilocks Zone), and delves into cutting-edge psychology and neuroscience to explain why they matter. Along the way, he tells inspiring stories of Olympic gold medalists, leading CEOs, and distinguished scientists who have used the science of tiny habits to stay productive, motivated, and happy. These small changes will have a revolutionary effect on your career, your relationships, and your life. 'James Clear has spent years honing the art and studying the science of habits. This engaging, hands-on book is the guide you need to break bad routines and make good ones.' Adam Grant, author of Originals 'A special book that will change how you approach your day and live your life.' Ryan Holiday, author of The Obstacle is the Way ...Show more
$19.99
AUD
Category: Psychology | Reading Level: 4 Non Fiction
The first book since Christchurch to trace the massacre's fascist roots and what it represents. The massacre of more than fifty worshippers at mosques in Christchurch, New Zealand, shocked the world. The murders were not random. They expressed a particular ideology, one that the alleged perpetrator desc ribed as 'fascism'. But what does fascism mean today - and what kind of threat does it pose? Jeff Sparrow traces the history of the far right, showing how fascists have adapted to the new politics of the twenty-first century. He argues that the mosque killer represents a frightening new phenomenon - decentralised right-wing terrorism that recruits by committing atrocities, feeding on itself and spreading from country to country. Burgeoning in dark places online, contemporary fascism exults in violence and picks its targets strategically. Today, it is Muslims; tomorrow, it will be Jews or gays or Asians. Even the widespread despair generated by climate change is being harvested to weaponise young men with the politics of hate. With imitative massacres already occurring around the world, Christchurch must be a wake-up call. This book makes a compelling, urgent case for a new response to an old menace. ...Show more
$24.95
AUD
Category: Psychology
We are now experiencing one of the most significant -- but not yet fully understood -- revolutions in human life: the dramatic rise in life expectancy. This revolution does not imply, as most people usually think, that we've simply got more years of old age. Rather, it implies the formation of a new per iod in human life: the Age of Wisdom. This age is qualitatively different from the adulthood that precedes it and the old age that follows. People who are able to prepare themselves for this new age will be able to enjoy an active, wise and satisfying stage of life, which will enable them to delay their 'old age' to the very end of their life. The Wisdom Years provides a practical, thought-provoking and life-changing read for both people embarking on retirement as well as younger people who would like to mindfully prepare themselves in advance. Derived from Dr Lanir's lifetime of work experience in identifying mindsets that are no longer helpful or relevant to current reality, it reveals how we can reframe our thought processes and mind set so that we can live life based on our 'functional age' rather than our 'chronological age'. The result is a book that carries a unique and inspiring message: life after retirement is to be enjoyed as a new, exciting and uplifting journey of personal evolution. ...Show more
$29.99
AUD
Category: Psychology
One of the most talked-about and widely praised articles of our time becomes the water-cooler book of the #MeToo era.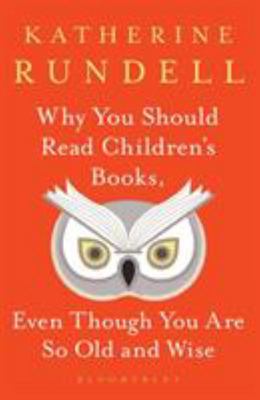 $14.99
AUD
Category: Psychology | Reading Level: 4 Non Fiction
Katherine Rundell - Fellow of All Souls College, Oxford, and prize-winning author of five novels for children - explores how children's books ignite, and can re-ignite, the imagination; how children's fiction, with its unabashed emotion and playfulness, can awaken old hungers and create new perspectives on the world. This delightful and persuasive essay is for adult readers. ...Show more
$32.99
AUD
Category: Psychology | Reading Level: 4 Non Fiction
RICHARD GLOVER: ''You won't agree with all her rules – I, for one, am a great believer in the word "pash" – but there is a good laugh, and a lively argument, to be had on every page.'' 488 Rules for Life is Kitty Flanagan's way of making the world a more pleasant place to live. Applying truth and wit to modern problems. An antidote to stupidity. 488 Rules for Life is not a self-help book, because it's not you who needs help, it's other people. Whether they're walking and texting, asphyxiating you on public transport with their noxious perfume cloud, or leaving one useless square of toilet paper on the roll, a lot of people just don't know the rules. But thanks to Kitty Flanagan's comprehensive guide to modern behaviour, our world will soon be a much better place. A place where people don't ruin the fruit salad by putting banana in it … where your co-workers respect your olfactory system and don't reheat their fish curry in the office microwave ... where middle aged men don't have ponytails … What started as a joke on Kitty Flanagan's popular segment on ABC TV's The Weekly, is now a quintessential reference book with the power to change society. (Or, at least, make it a bit less irritating.) What people (okay, Kitty Flanagan) are saying about this book: 'You're welcome everyone. Thank god for me.' 'I'd rather be sad and lonely, but right.' 'There's not actually 488 rules in here but it sure feels like it'. ...Show more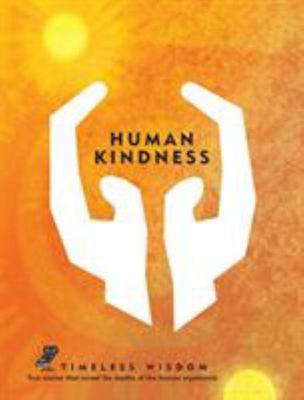 $29.99
AUD
Category: Psychology | Series: Timeless Wisdom Ser.
Kindness comes in many forms and affects all of us. As Mark Twain said, 'Kindness is the language which the deaf can hear and the blind can see.' And while a kind gesture can often simply make someone feel better about their day, sometimes -- as the twenty-five true stories collected here show -- it can save a life. Sourced from around the world, these are stories of the everyday and the extraordinary. From the woman who stopped a suicidal man from jumping just by taking the time to listen to him, to the couple who fostered a baby they found abandoned in a rubbish bin when no one else could help; from the students who came to the rescue of an elderly man fallen on black ice, to the response of a terrorist leader when confronted by a young child's cries for her favourite doll -- these are stories of unexpected kindness that had a lasting impact on the recipient. Interspersed between the stories are quotes about kindness by people as diverse as Audrey Hepburn, Lao Tzu, Ellen DeGeneres and Ralph Waldo Emerson. The result is a book that explores all that is best about human nature. ...Show more
$22.99
AUD
Category: Psychology
Sapiens showed us where we came from. Homo Deus looked to the future. 21 Lessons for the 21st Century explores the present. How can we protect ourselves from nuclear war, ecological cataclysms and technological disruptions? What can we do about the epidemic of fake news or the threat of terrorism? What should we teach our children? Yuval Noah Harari takes us on a thrilling journey through today's most urgent issues. The golden thread running through his exhilarating new book is the challenge of maintaining our collective and individual focus in the face of constant and disorienting change. Are we still capable of understanding the world we have created? ...Show more