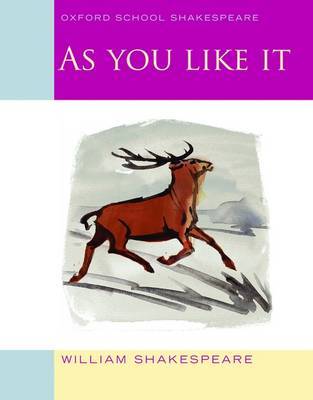 $19.95
AUD
Category: Plays
Oxford School Shakespeare is an acclaimed edition especially designed for students, with accessible on-page notes and explanatory illustrations, clear background information, and rigorous but accessible scholarly credentials. As You Like It is a popular text for study by secondary students the world ove r. This edition includes illustrations, preliminary notes, reading lists (including websites) and classroom notes. ...Show more
$29.99
AUD
Category: Plays | Series: Modern Plays Ser.
An industrial port of a war-torn city. Women survivors wait to be shipped abroad. Officials come and go. A grandmother, once Queen, watches as her remaining family members are taken from her one by one. The city burns around them. Euripides' great anti-war tragedy is published in Don Taylor's translatio n features an introduction by the translator setting the play in its historical and dramaturgical context. ...Show more
$17.95
AUD
Category: Plays
Oxford School Shakespeare is an acclaimed edition especially designed for students, with accessible on-page notes and explanatory illustrations, clear background information, and rigorous but accessible scholarly credentials. Much Ado About Nothing is a popular text for study by secondary students the w orld over. This edition includes illustrations, preliminary notes, reading lists (including websites) and classroom notes. ...Show more
$19.99
AUD
Category: Plays | Series: Penguin Modern Classics Ser.
Fading southern belle Blanche Dubois depends on the kindness of strangers and is adrift in the modern world. When she arrives to stay with her sister Stella in a crowded, boisterous corner of New Orleans, her delusions of grandeur bring her into conflict with Stella's crude, brutish husband Stanley. Eve ntually their violent collision course causes Blanche's fragile sense of identity to crumble, threatening to destroy her sanity and her one chance of happiness. ...Show more
Items per page:
1 - 4 of 4