$34.99
AUD
Category: Music | Reading Level: General Adult
Now a Netflix original movie starring Machine Gun Kelly, Daniel Webber, Douglas Booth, and Iwan Rheon, directed by Jeff Tremaine. "Without a doubt, it is the most detailed account of the awesome pleasures and perils of rock & roll stardom I have ever read. It is completely compelling, and utterly r evolting, full of blood, leather, eyeliner, heroin, and, oh yes, the glam metal that made the Eighties...the Eighties."-Joe Levy, Rolling Stone   Celebrate thirty years of the world's most notorious rock band with the deluxe collectors' edition of The Dirt-the outrageous, legendary, no-holds-barred autobiography of Mötley Crüe. Fans have gotten glimpses into the band's crazy world of backstage scandals, celebrity love affairs, rollercoaster drug addictions, and immortal music in Mötley Crüe books like Tommyland and The Heroin Diaries, but now the full spectrum of sin and success by Tommy Lee, Nikki Sixx, Vince Neil, and Mick Mars is an open book in The Dirt. Even fans already familiar with earlier editions of the bestselling exposé will treasure this gorgeous deluxe edition. Joe Levy at Rolling Stone calls The Dirt "without a doubt . . . the most detailed account of the awesome pleasures and perils of rock & roll stardom I have ever read. It is completely compelling and utterly revolting." ...Show more
$49.99
AUD
Category: Music
The first edition of Wild Colonial Boys, published in 2012 was used as a resource by both Cold Chisel and their management (who dubbed it 'the bible?). The first edition has been out of print for over two years, and with the launch of Jimmy Barnes? new autobiography, and five more years of Chisel activi ty, it is time to release the totally revised and updated second edition. With new, never before published photos covering their entire career, updates to all chapters from 1975, an extensive new chapter detailing Chisels career post 2012, this is a must have book for all Cold Chisel fans! This is the most extensive book published on an Australian band. Drum Media?s Mike Smith described the book thus- '... text enhanced considerably by interviews with the various members he?s undertaken as well as with various managers and former managers, radio DJs and so on. Lawrence has also been given access to the band?s business records and diaries. His obvious obsessive attention to detail ensures readers get everything they could possibly want to know, from the back stories to songs recorded and otherwise to set lists from obscure gigs to European and US shows.? ...Show more
$32.99
AUD
Category: Music
From the award-winning author of Ma'am Darling: 99 Glimpses of Princess Margaret comes a fascinating, hilarious, kaleidoscopic biography of the Fab Four.On April 10th 2020, it will be exactly 50 years since Paul McCartney announced the break-up of the Beatles. At that point, we will be at the same dista nce in time from 1970 as 1970 was from 1920, the year Al Jolson's 'Swanee' was the bestselling record and Gustav Holst composed The Planets.The Beatles continue to occupy a position unique in popular culture. They have entered people's minds in a way that did not occur before, and has not occurred since. Their influence extended way beyond the realm of music to fashion, politics, class, religion and ethics. Countless books have doggedly catalogued the minutiae of The Beatles. If you want to know the make of George Harrison's first car you will always be able to find the answer (a second hand, two-door, blue Ford Anglia 105E Deluxe, purchased from Brian Epstein's friend Terry Doran, who worked at a dealership in Warrington). Before she met John Lennon, who was the only Beatle Yoko Ono could name, and why? Ringo. Because 'ringo' means 'apple' in Japanese. All very interesting, but there is, as yet, no book about The Beatles that combines the intriguing minutiae of their day-to-day lives with broader questions about their effect – complicated and fascinating – on the world around them, their contemporaries, and generations to come.Until now. Craig Brown's One Two Three Four: The Beatles in Time is a unique, kaleidoscopic examination of The Beatles phenomenon – part biography, part anthropology, part memoir, by turns humorous and serious, elegiac and speculative. It follows the unique "exploded biography" form of his internationally bestselling, Ma'am Darling: 99 Glimpses of Princess Margaret. ...Show more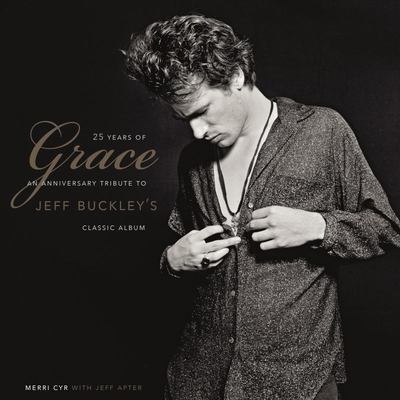 $59.99
AUD
Category: Music
Jeff Buckley made only one album, but the one he made has proved to be seminal. His talent awed industry giants and moved the hearts of fans spanning generations. But Buckley's untimely death in 1997 left his fans to wonder about all the sonic magic that could have been. Photographer Merri Cyr was ther e along the way. She has documented Buckley's career from his days at the East Village coffee shop Sin-e to his iconic Grace cover shoot to his rigorous tour around the world as he promoted his unprecedented debut. In 25 Years of Grace, Cyr joins forces with Jeff Buckley biographer Jeff Apter to produce an illustrated tribute to this classic album in celebration of its twenty-fifth anniversary. The book features brand new interviews with Buckley insiders, revealing the details about Buckley's signing to a major label, the songwriting process and final song selections, key meetings and collaborations, recording techniques, memorable moments in the studio and more. The book also includes reflections about Buckley and Grace from an array of music artists. Lavishly illustrated with many never-before-seen photographs, 25 Years of Gracetakes a fresh look at the making and legacy of this classic album. ...Show more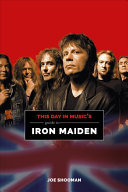 $29.99
AUD
Category: Music | Series: This Day in Music's Guide Ser.
Pioneers of the new wave of British heavy metal, Iron Maiden have released a series of UK and US platinum and gold albums and are considered one of the most successful heavy metal bands in history, having sold over 100 million albums worldwide. With a foreword by original Iron Maiden singer Paul Mario D ay this book features many never before seen images of Iron Maiden from their early days, backstage, on tour and the group recording in the studio. ...Show more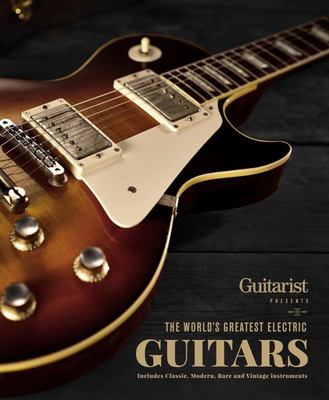 $50.00
AUD
Category: Music | Series: Y Ser.
This book contains beautiful, specially commissioned photographs of more than one hundred of the greatest guitars ever made, from original standard-issue Gibsons and Fenders to custom-built one-offs and pre-owned classics. Some guitars are works of art and are hugely valuable, either because of where th ey were made (and who by) or because of who played them. The stunning imagery is combined with salient facts and descriptions of the guitar and player (where relevant), making this book a fascinating guide to some of the most sought-after instruments in the world today. Stunning modern designs are included alongside the sometimes battered ancient pieces in this eclectic, riveting guide. Features are included on particular guitars and their players, including Eddie Van Halen's Frankenstrat, David Gilmour's black Stratocaster, Brian May's Red Special, and more. ...Show more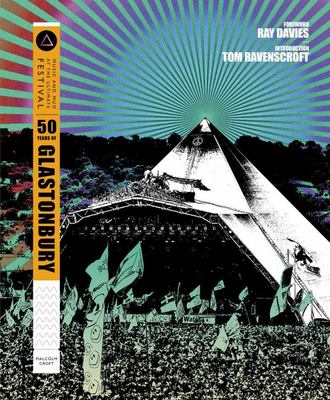 $49.99
AUD
Category: Music
50 Years of Glastonbury celebrates the mud and mayhem that makes the festival one of the most popular musical events in the world, for fans and for artists, alike. Packed with incredible photographs and stories of the acts and attendees who have made Glastonbury a phenomenon, this is a visual feast show ing line-ups from each festival and outstanding photographs of headliners and cult acts from the festival's extraordinary history. ...Show more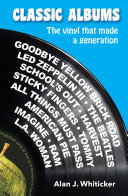 $29.99
AUD
Category: Music
In the late 1960s and 1970s,vinyl ruled! Fans showedtheir love and investment ina particularly rock and rollband by paying about $10($75 in today's money) for adozen songs etched into 40minutes of a vinyl 'long play'or LP record. Not only didfans receive a collection ofgreat songs, they were presented w ith a window intoanother world . concept albums, rock operas, progressiverock, acid trips and new worlds . packagedin wonderful pieces of pop art called record covers!In Classic Albums chronicles the inside story aboutthe making of a dozen great albums, starting withthe Beatles' 'White Album' in 1968 to Elton John's'Goodbye Yellow Brick Road' in 1973. In each chapter,the recording process is discussed and the inspirationfor each song is investigated but more importantly,the place that both the band and the album nowhold in popular culture is fully explored.This is an authoritative but affectionate look back at atime when hair was long, denim ...Show more
Items per page:
1 - 8 of 8