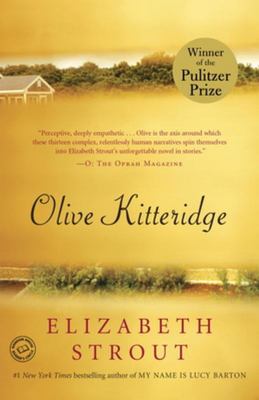 $24.99
AUD
Category: Literary
At times stern, at other times patient, at times perceptive, at other times in sad denial, Olive Kitteridge, a retired schoolteacher, deplores the changes in her little town of Crosby, Maine, and in the world at large, but she doesn't always recognize the changes in those around her: a lounge musician h aunted by a past romance; a former student who has lost the will to live; Olive's own adult child, who feels tyrannized by her irrational sensitivities; and her husband, Henry, who finds his loyalty to his marriage both a blessing and a curse. As the townspeople grapple with their problems, mild and dire, Olive is brought to a deeper understanding of herself and her life-sometimes painfully, but always with ruthless honesty. Olive Kitteridge offers profound insights into the human condition-its conflicts, its tragedies and joys, and the endurance it requires. Praise for "Olive Kitteridge": "Perceptive, deeply empathetic . . . Olive is the axis around which these thirteen complex, relentlessly human narratives spin themselves into Elizabeth Strout's unforgettable novel in stories.""-O: The Oprah Magazine ""Fiction lovers, remember this name: "Olive Kitteridge." . . . You'll never forget her. . . . [Elizabeth Strout] constructs her stories with rich irony and moments of genuine surprise and intense emotion. . . . Glorious, powerful stuff.""-USA Today""Funny, wicked and remorseful, Mrs. Kitteridge is a compelling life force, a red-blooded original. When she's not onstage, we look forward to her return. The book is a page-turner because of her."-"San Francisco Chronicle"""Olive Kitteridge" still lingers in memory like a treasured photograph.""-Seattle Post-Intelligencer""Rarely does a story collection pack such a gutsy emotional punch.""-Entertainment Weekly""Strout animates the ordinary with astonishing force. . . . [She] makes us experience not only the terrors of change but also the terrifying hope that change can bring: she plunges us into these churning waters and we come up gasping for air.""-The New Yorker" ...Show more
$24.99
AUD
Category: Literary
Clive James is a life-long admirer of the work of Philip Larkin. Somewhere Becoming Rain gathers all of James's writing on this towering literary figure of the twentieth century, together with extra material now published for the first time.The greatness of Larkin's poetry continues to be obscured by th e opprobrium attaching to his personal life and his private opinions. James writes about Larkin's poems, his novels, his jazz and literary criticism; he also considers the two major biographies, Larkin's letters and even his portrayal on stage in order to chart the extreme and, he argues, largely misguided equivocations about Larkin's reputation in the years since his death.Through this joyous and perceptive book, Larkin's genius is delineated and celebrated. James argues that Larkin's poems, adored by discriminating readers for over half a century, could only have been the product of his reticent, diffident, flawed, and all-too-human personality.Erudite and entertaining in equal measure, Somewhere Becoming Rain is a love letter from one of the world's best living writers to one of its most cherished poets. ...Show more
$24.99
AUD
Category: Literary
When Neale Donald Walsch was experiencing a low point in his life, he decided to write a letter to God. What he did not expect was a response and the result was Conversations with God Book 1.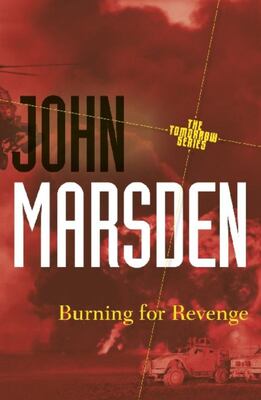 $29.99
AUD
Category: Literary | Series: Man Booker Winner 2018 | Reading Level: very good
In an unnamed city, middle sister stands out for the wrong reasons. She reads while walking, for one. And she has been taking French night classes downtown. So when a local paramilitary known as the milkman begins pursuing her, she suddenly becomes "interesting," the last thing she ever wanted to be. De spite middle sister's attempts to avoid him--and to keep her mother from finding out about her maybe-boyfriend--rumors spread and the threat of violence lingers.  Milkman is a story of the way inaction can have enormous repercussions, in a time when the wrong flag, wrong religion, or even a sunset can be subversive. Told with ferocious energy and sly, wicked humor, Milkman establishes Anna Burns as one of the most consequential voices of our day. ...Show more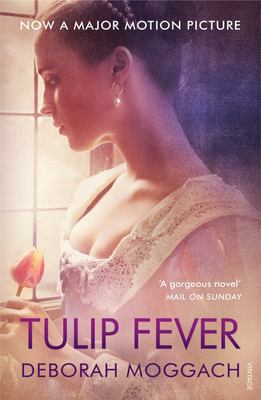 $22.99
AUD
Category: Literary
Seventeenth-century Amsterdam âe" a city in the grip of tulip fever. Sophiaâe(tm)s husband Cornelis is one of the lucky ones grown rich from this exotic new flower. To celebrate, he commissions a talented young artist to paint him with his beautiful young bride. But as the portrait grows, so does the passion between Sophia and the painter; and ambitions, desires and dreams breed an intricate deception and a reckless gamble. ...Show more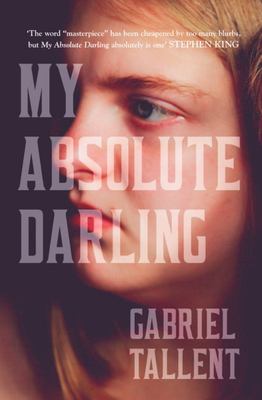 $29.99
AUD
Category: Literary | Reading Level: very good
INSTANT NEW YORK TIMES BESTSELLER LA TIMES BOOK PRIZE FINALISTNBCC JOHN LEONARD PRIZE FINALISTONE OF THE NEW YORK TIMES'S MOST NOTABLE BOOKS OF 2017ONE OF THE WASHINGTON POST'S MOST NOTABLE BOOKS OF 2017ONE OF NPR'S 'GREAT READS' OF 2017A USA TODAY BEST BOOK OF THE YEAR AN AMAZON.COM BEST BOOK OF THE YE AR A BUSINESS INSIDER BEST BOOK OF THE YEAR"Impossible to put down." --NPR   "A novel that readers will gulp down, gasping." --The Washington Post "The word 'masterpiece' has been cheapened by too many blurbs, but My Absolute Darling absolutely is one." --Stephen KingA brilliant and immersive, all-consuming read about one fourteen-year-old girl's heart-stopping fight for her own soul.   Turtle Alveston is a survivor. At fourteen, she roams the woods along the northern California coast. The creeks, tide pools, and rocky islands are her haunts and her hiding grounds, and she is known to wander for miles. But while her physical world is expansive, her personal one is small and treacherous: Turtle has grown up isolated since the death of her mother, in the thrall of her tortured and charismatic father, Martin. Her social existence is confined to the middle school (where she fends off the interest of anyone, student or teacher, who might penetrate her shell) and to her life with her father.   Then Turtle meets Jacob, a high-school boy who tells jokes, lives in a big clean house, and looks at Turtle as if she is the sunrise. And for the first time, the larger world begins to come into focus: her life with Martin is neither safe nor sustainable. Motivated by her first experience with real friendship and a teenage crush, Turtle starts to imagine escape, using the very survival skills her father devoted himself to teaching her. What follows is a harrowing story of bravery and redemption. With Turtle's escalating acts of physical and emotional courage, the reader watches, heart in throat, as this teenage girl struggles to become her own hero--and in the process, becomes ours as well.   Shot through with striking language in a fierce natural setting, My Absolute Darling is an urgently told, profoundly moving read that marks the debut of an extraordinary new writer. ...Show more
$32.99
AUD
Category: Literary | Reading Level: very good
NEW YORK TIMES BESTSELLER - A modern American epic set against the panorama of contemporary politics and culture--a hurtling, page-turning mystery that is equal parts The Great Gatsby and The Bonfire of the Vanities   NAMED ONE OF THE BEST BOOKS OF THE YEAR BY NPR - PBS - HARPER'S BAZAAR - ESQUIRE - FIN ANCIAL TIMES - THE TIMES OF INDIA   On the day of Barack Obama's inauguration, an enigmatic billionaire from foreign shores takes up residence in the architectural jewel of "the Gardens," a cloistered community in New York's Greenwich Village. The neighborhood is a bubble within a bubble, and the residents are immediately intrigued by the eccentric newcomer and his family. Along with his improbable name, untraceable accent, and unmistakable whiff of danger, Nero Golden has brought along his three adult sons: agoraphobic, alcoholic Petya, a brilliant recluse with a tortured mind; Apu, the flamboyant artist, sexually and spiritually omnivorous, famous on twenty blocks; and D, at twenty-two the baby of the family, harboring an explosive secret even from himself. There is no mother, no wife; at least not until Vasilisa, a sleek Russian expat, snags the septuagenarian Nero, becoming the queen to his king--a queen in want of an heir.   Our guide to the Goldens' world is their neighbor Ren , an ambitious young filmmaker. Researching a movie about the Goldens, he ingratiates himself into their household. Seduced by their mystique, he is inevitably implicated in their quarrels, their infidelities, and, indeed, their crimes. Meanwhile, like a bad joke, a certain comic-book villain embarks upon a crass presidential run that turns New York upside-down.   Set against the strange and exuberant backdrop of current American culture and politics, The Golden House also marks Salman Rushdie's triumphant and exciting return to realism. The result is a modern epic of love and terrorism, loss and reinvention--a powerful, timely story told with the daring and panache that make Salman Rushdie a force of light in our dark new age.   Praise for The Golden House" A] modern masterpiece . . . telling a story full of wonder and leaving you marveling at how it ever came out of the author's head."--Associated Press   "Wildly satiric and yet piercingly real . . . If F. Scott Fitzgerald, Homer, Euripides, and Shakespeare collaborated on a contemporary fall-of-an-empire epic set in New York City, the result would be The Golden House."--Poets & Writers   "A tonic addition to American--no, world --literature . . . a Greek tragedy with Indian roots and New York coordinates."--San Francisco Chronicle ...Show more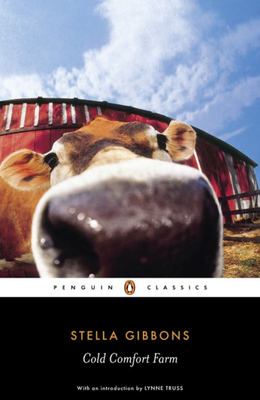 $24.95
AUD
Category: Literary | Series: Penguin Classics Deluxe Edition Ser.
When sensible, sophisticated Flora Poste is orphaned at nineteen, she decides her only choice is to descend upon relatives in deepest Sussex. At the aptly named Cold Comfort Farm, she meets the doomed Starkadders: cousin Judith, heaving with remorse for unspoken wickedness; Amos, preaching fire and damn ation; their sons, lustful Seth and despairing Reuben; child of nature Elfine; and crazed old Aunt Ada Doom, who has kept to her bedroom for the last twenty years. But Flora loves nothing better than to organize other people. Armed with common sense and a strong will, she resolves to take each of the family in hand. A hilarious and merciless parody of rural melodramas, "Cold Comfort Farm" (1932) is one of the best-loved comic novels of all time. ...Show more
$22.95
AUD
Category: Literary
? Quite simply one of the funniest satirical novels of the last century.? ?Nancy Pearl, NPR's "Morning Edition" THE DELIRIOUSLY ENTERTAINING "Cold Comfort Farm" is ?very probably the funniest book ever written? ("The Sunday Times," London)?a hilarious parody of D. H. Lawrence's and Thomas Hardy's earthy , melodramatic novels. When the recently orphaned socialite Flora Poste descends on her relatives at the aptly named Cold Comfort Farm in deepest Sussex, she finds a singularly miserable group in dire need of her particular talent? organization. ...Show more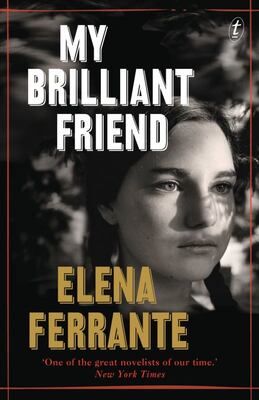 $22.99
AUD
Category: Literary | Series: The Neapolitan Novels Ser. | Reading Level: very good
Premiering November 2018 as an HBO series. Book one in the New York Times bestselling Neapolitan quartet about two friends growing up in post-war Italy is a rich, intense, and generous-hearted family epic by Italy's most beloved and acclaimed writer, Elena Ferrante, "one of the great novelists of our ti me." (Roxana Robinson, The New York Times)   Beginning in the 1950s in a poor but vibrant neighborhood on the outskirts of Naples, Ferrante's four-volume story spans almost sixty years, as its protagonists, the fiery and unforgettable Lila, and the bookish narrator, Elena, become women, wives, mothers, and leaders, all the while maintaining a complex and at times conflictual friendship. Book one in the series follows Lila and Elena from their first fateful meeting as ten-year-olds through their school years and adolescence.   Through the lives of these two women, Ferrante tells the story of a neighborhood, a city, and a country as it is transformed in ways that, in turn, also transform the relationship between her protagonists.   "An intoxicatingly furious portrait of enmeshed friends," writes Entertainment Weekly. "Spectacular," says Maureen Corrigan on NPR's Fresh Air. "A large, captivating, amiably peopled bildungsroman," writes James Wood in The New Yorker.   Ferrante is one of the world's great storytellers. With My Brilliant Friend she has given her readers an abundant, generous, and masterfully plotted page-turner that is also a stylish work of literary fiction destined to delight readers for many generations to come.   ...Show more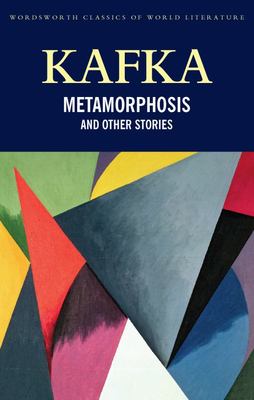 $16.95
AUD
Category: Literary | Series: Wordsworth Classics of World Literature
This selection of Kafka's shorter prose writings includes one of the few works published during his lifetime: the harrowing story of Gregor Samsa's overnight transformation into a verminous insect, his record of the effect of this sudden metamorphosis on himself and the reaction of his family. It convey s with an unsettling mixture of subjective involvement and objective detachment the complex feelings of guilt, affection, responsibility and self-doubt that characterise Kafka's perception of intimate emotional relationships - themes that are continued in the quasi-fictional story The Judgement and the quasi-autobiographical Letter to his Father. Issues of guilt, punishment and penance are also treated with startling brutality in the story set in a tropical penal colony that describes in horrific detail a machine designed to inflict an ingenious and barbaric form of execution on victims of a summary and arbitrary justice - a machine, however, that in this instance destroys not its intended victim, but its zealous operator and, simultaneously, itself. Kafka's enigmatic fables deal, often in dark and quirkily humorous terms, with the insoluble dilemmas of a world in which there appears to be no reassurance, no reliable guidance to resolving our existential and emotional uncertainties and anxieties. ...Show more
Items per page:
1 - 12 of 12