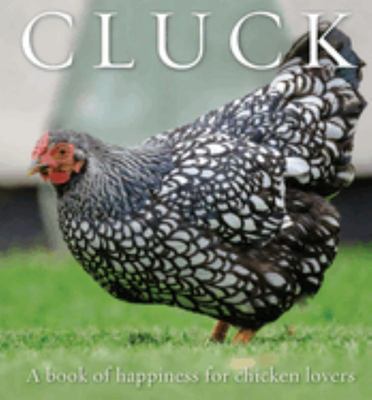 $24.99
AUD
Category: Husbandry | Series: Animal Happiness Ser.
Any chicken owner will know that there's more to these endearing, quirky, clever characters than the eggs and meat they produce. Cluck is a celebration of hens, roosters and chicks, combining high-quality photography with inspirational and amusing quotes to create the perfect gift for chicken fans. Som e of the collection's quotations come from famous people (Oscar Wilde, C.S. Lewis, Mark Twain, Plutarch), others don't; some are philosophical, others light-hearted -- all are memorable. Accompanied by beautiful pictures of a variety of these farmyard birds, from Plymouth Rocks and Orpingtons to Welsummers and Silkies, this collection of quotes and proverbs will steal any chicken lover's heart. ...Show more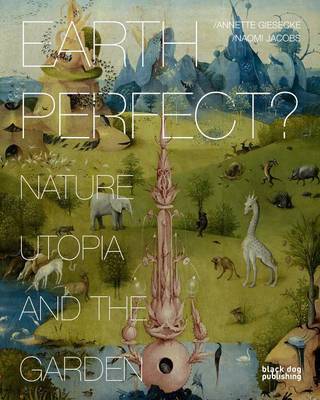 $24.99
AUD
Category: Husbandry
Earth Perfect? Nature, Utopia and the Garden is an eclectic, yet rigorous reflection on the relationship - historical, present and future - between humanity and the garden. Through the lens of Utopian Studies - the interdisciplinary field that encompasses fictions all the way through to actual political projects, and urban ideals; in a nutshell, addressing the human natural drive towards the ideal--Earth Perfect? brings together a selection of inspiring essays, each contributed by foremost writers from the fields of architecture, history of art, classics, cultural studies, farming, geography, horticulture, landscape architecture, law, literature, philosophy, urban planning and the natural sciences.Through these joined voices, the garden emerges as a site of contestation and a repository for symbolic, spiritual, social, political and ecological meaning. Questions such as: "what is the role of the garden in defining humanity's ideal relationship with nature?" and "how should we garden in the face of catastrophic ecological decline?" are addressed through wideranging case studies, including ancient Roman Gardens in Pompeii, Hieronymus Bosch's Garden of Earthly Delights, the Gardens of Versailles, organic farming in New England and Bohemia's secret gardens, as well as landscape in contemporary architecture. Issues relating to the utopian garden are explored thematically rather than chronologically, and organised in six chapters: "Being in nature," "inscribing the garden," "green/house," "The garden politic," "economies of the garden" and "how then shall we garden?." each essay is both individual in scope and part of the wider discourse of the book as a whole, and each is lusciously illustrated, bringing to life the subject with diverse visual material ranging from photography to historical documents, maps and artworks. ...Show more
$26.95
AUD
Category: Husbandry
Man's best friend, domesticated since prehistoric times, a travelling companion for explorers and artists, thinkers and walkers, equally happy curled up by the fire and bounding through the great outdoors--dogs matter to us because we love them. But is that all there is to the canine's good-natured vora city and affectionate dependency? Mark Alizart dispenses with the well-worn clich s concerning dogs and their masters, seeing them not as submissive pets but rather as unexpected life coaches, ready to teach us the elusive recipes for contentment and joy. Dogs have faced their fate in life with a certain detachment that is not easy to understand. Unlike other animals in a similar situation, they have not become hardened, nor have they let themselves die a little inside. On the contrary, they seem to have softened. This book is devoted to understanding this miracle, the miracle of the joy of dogs - to understanding it and, if at all possible, to learning how it's done. Weaving elegantly and eruditely between historical myth and pop-culture anecdote, between the peculiar views of philosophers and the even more bizarre findings of science, Alizart offers us a surprising new portrait of the dog as thinker--a thinker who may perhaps know the true secret of our humanity.   ...Show more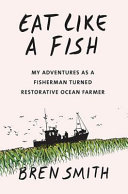 $29.99
AUD
Category: Husbandry
From the aquatic world's Anthony Bourdain, Eat Like a Fish is a former fisherman's memoir, manifesto and vision for the future of food: restorative ocean farming.
$24.99
AUD
Category: Husbandry | Reading Level: 4 Non Fiction
Feeding the Birds at Your Table is designed to provide detailed, comprehensive advice and suggestions for people wishing to feed wild birds in Australia from their own backyards and balconies. Millions of Australians feed wild birds in their gardens. Yet there is currently little information or advice o n offer to tell them how to do this properly. This book provides the first readily available source of reliable information relevant to Australia. What's more, it is written by an expert who feeds birds himself. Including profiles on different types of Australian urban birds, what to feed them and the types of feeders to use, it also has advice on how to create a bird-friendly garden. Feeding the Birds at Your Table offers sensible and practical suggestions so feeding doesn't only benefit us, but benefits the birds themselves. 'At last, a sensible, science-based guide to safely feeding wild birds in Australia.' — Paul Sullivan, CEO, BirdLife Australia ...Show more
$34.99
AUD
Category: Husbandry
Australian birds have a very special place in the evolution of modern birds. They are known to live unusually long lives, form long-lasting bonds and are overall exceptionally intelligent. The question is why this may be so. In this highly compelling new book, Professor Gisela Kaplan explores the evolut ion of particular cognitive and social abilities that make the emotional and sex lives of birds work to their advantage. How Australian birds actually choose mates makes fascinating reading as the author uncovers motivations and attractions in partner choice that are far more complex than was once believed. She also shows how humans and birds may be more alike in attachment and mating behaviour than we think - despite the enormous evolutionary distance between us. For birdwatchers, researchers and nature lovers alike, and based on a wealth of original and cited research, Bird Bonds is a valuable resource and a beguiling insight into the world of the birds around us. ...Show more
$19.95
AUD
Category: Husbandry
Facsimile of the Illustrated Catalogue of Saddlery and Grindery, Sole and Harness Leather, travelling Bags, Fitted and Empty Suitcases and Canvass Goods. Relive part of Australia's outback history by enjoying this book.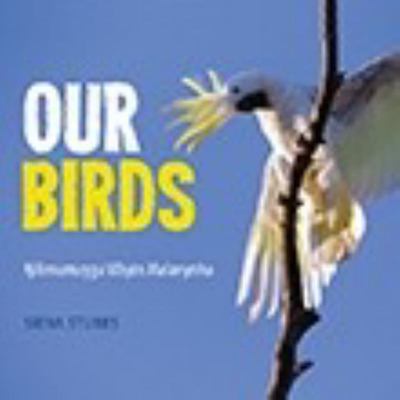 $17.99
AUD
Category: Husbandry
A delightful gift book of birds from around Yirrkala, which is Siena's home in North East Arnhem Land. This beautiful liitle book includes the English and Yolnu names of the birds and their Yolnu moiety. In Yolnu culture, everything is divided into two moieties: Yirritja and Dhuwa - and as a result all things are classified, from a body of water to a specific type of tree and all our birds. Birds give themselves their Yolnu name by the sounds they make. Our Birds also includes beautifully captured landscapes from a child's perspective. When Siena was 12 years old, she took up photography on her iPad, but was gifted a camera from her aunty. In a short period of time, Siena was an avid photographer and had published her own book of birds. This book is the result of that inspiration. ...Show more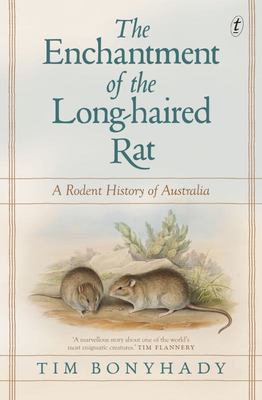 $32.99
AUD
Category: Husbandry
The Enchantment of the Long-haired Rat tells the story of a small Australian rodent known for its fast and prodigious spread after big rains: plagues for the European colonists who feared and loathed all rats; an abundance of food for the indigenous peoples who feasted with delight in these times of ple nty. While the rats brought despair and hardship for the early colonist eating not only crops and supplies but clothes, boots and saddlery, their presence also offered a lifeline as a food source. The Burke and Wills story might well have had a different ending had the hapless explorers been tempted to follow the example of the Aboriginal people and make use of a nutritious and readily available meal. Tim Bonyhady's account - from the earliest evidence of it, found in caves and overhangs, to its most recent boom triggered by the immense rains across Australia of 2010-11 and current research of its mysterious life - presents a fascinating view of Australia's history, illuminating a species, a continent, its climate and its people. ...Show more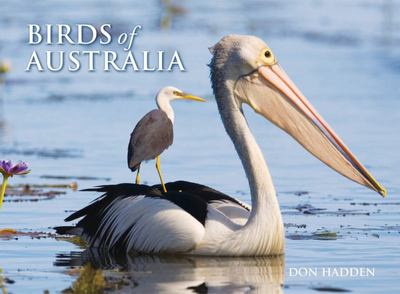 $19.99
AUD
Category: Husbandry
Country in Flight Australian birds are unique. In Birds of Australia, stunning photographs showcase the birds in intimate and breathtaking environments--from sea and shore birds to night birds, honeyeaters and fi nches. Nature photographer Don Hadden has captured over 100 birds in their native habitats. ...Show more
$39.99
AUD
Category: Husbandry
A very useful and eye-opening book which will inspire people to step outside their front doors and discover the amazing world of wildlife that is all around us. Packed full of inspiring stories and tips, each chapter enthuses readers about the incredible variety of wildlife experiences and species that can be found close to home, and helps them to 'tune in' to nature. If you thought you knew everything there was to know about your local wildlife, and seen everything there is to see, then think again. This unique guide to the birds, animals and invertebrates that can be found close to the average Australian home will offer useful help and advice to all nature enthusiasts, whether long-standing converts or just starting out. ...Show more