$12.99
AUD
Category: Humour
A grown-up activity book for mothers in a bad mood! Let's face it: motherhood, in all its glory, gives you so many reasons for bad moods. From stretch marks to toddler rage to teenage sulking - sometimes your little (or not so little) darlings seem to have been put on this earth for no other reason tha n to drive you up the wall. With The Little Book of Bad Moods for Mothers, you can drop the pretence of holding it together, and simply explode. Without hurting anyone. Activities in the book include...What UNWANTED advice have you been given about being a parent? Fill out the answers! Draw yourself BEFORE AND AFTER pregnancy. Be very realistic. What are the MOST IRRITATING characteristics that your child has inherited from your partner? A chance to secretly moan about your partner too! What would you REALLY like to say to your child? Resist the urge! Write it down instead. What is the most IDIOTIC TEEN TREND you have witnessed? Be honest... So if you have to stop yourself screaming louder than your crying infant or throwing food back at your terrible toddler, just remember that you are not alone. This book is for you. ...Show more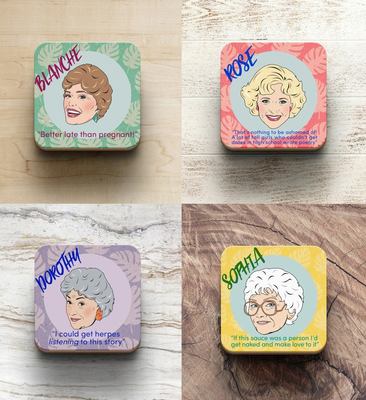 $19.99
AUD
Category: Humour
Mix a cocktail on the lanai and place your tiki-shaped vessel atop these coasters featuring the iconic Golden Girls--still icons, thirty years on.   "People waste their time pondering whether a glass is half empty or half full. Me, I just drink whatever's in the glass." --Sophia   Are you looking fo r the perfect gift for the Golden Girl in your life? Does this Golden Girl love a drink from time to time? Well then, look no further These twelve cork coasters feature the fearless foursome of Dorothy, Rose, Sophia, and Blanche--each coaster featuring a unique illustration and a favorite quote--beautifully illustrated by Chantel de Sousa.   These coasters are ideal for fans of the iconic TV show, which first aired more than thirty years ago and continues to gather ever more fans (thanks to the proliferation of streaming services). Pop on the show while you're enjoying your drink for the full immersive experience (it's what the girls would do). ...Show more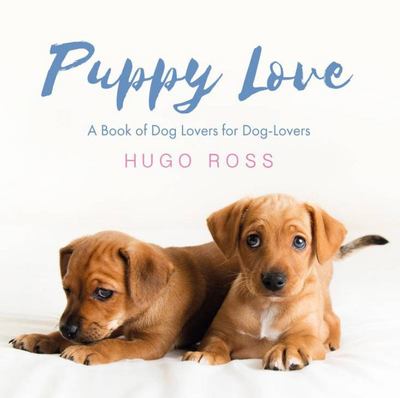 $9.99
AUD
$15.99
(37% off)
Category: Humour
Dogs may be man's best friend, but there is no stronger bond than that which exists between a pup and his pals. Whether they are sharing their bowls, playing with their favorite toy, or are snuggled up together in their favorite sofa spot, there is no love quite like puppy love. From puppy piles to old crooners, Puppy Love is filled with beautiful photos of canine kindred spirits--in all shapes and sizes Perfect for dog lovers, or simply lovers, this collection of dogs at their most adorable is sure to melt any heart. ...Show more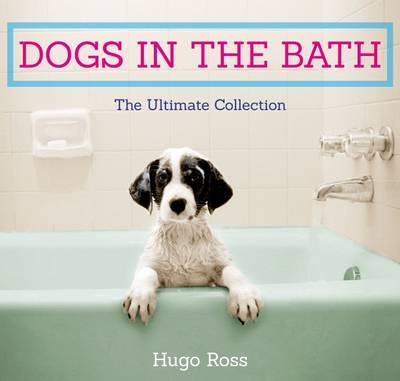 $14.99
AUD
Category: Humour
Whether they love it, hate it, or are simply confused by it, bath time is a necessary feature of every dog's life. Some cling to the side of the bathtub while others just let it all wash over them. This fascinating, hilarious, and heart-warming collection of photographs is an homage to our beloved canin e companions. Containing more than 100 photos and witty captions, this book is a must-have for any dog lover. ...Show more
$32.99
AUD
Category: Humour | Reading Level: 4 Non Fiction
It's been a tough few years. We've had three prime ministers in four years, a scandalous ball-tampering scandal, our own #Metoo moments (Defamation laws apply*) - the Murray-Darling fish kills and, worst of all, the cancellation of both the NRL and AFL footy shows.In this penetrating and incisive book, The Betoota Advocate's editors Clancy Overell and Errol Parker take us on the nation's journey through chaos and confusion, to the start of a new era.Finally, we as a nation have been gifted the rare opportunity to choose who leads our country for an entire federal term. Our cricketers now use talent and skill to win matches. The culture wars are over, and common sense prevails.With a sensible Liberal government, a charismatic PM and a united, strong and experienced cabinet of some of our nation's greatest minds in place, we are well on the road to economic stability and environmental renewal.Join Australia's most trusted newspaper from the remote but vibrant town of Betoota, as we detail the last four years in news. How bad things got, and how lucky we, as a nation, have been to survive it all.How Good's Australia.     ...Show more
$16.99
AUD
Category: Humour
THE BOOK OF BITCH is an unapologetic, illustrated A to Z guide for those reclaiming and celebrating their inner bitch.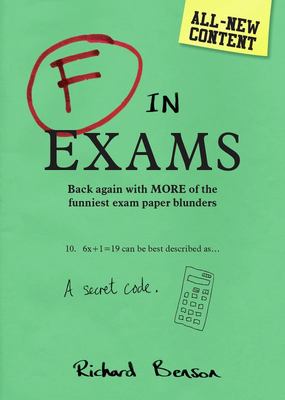 $16.99
AUD
Category: Humour
What was Sir Isaac Newton famous for? He invented gravity. Another year has passed, which means more exams have been sat and more silly answers have been given by the children of our future. To make sure these hilarious blunders won't be forgotten, F in Exams is back again with brand-new content, from amusing misunderstandings to marvellous misspellings. It's the perfect escape for students struggling with revision and anyone who has experienced the joys of taking an exam. ...Show more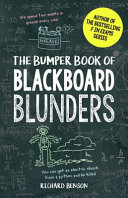 $22.99
AUD
Category: Humour
'I need to work hard on my maths so I will be god at it.' 'My dads boss lives in a big hose.' 'When I am older I want to learn to drive a cat.' Children are at their funniest when they're trying to be serious, and their earnest attempts at mastering the English language are a goldmine of unintentional humour, from the charming to the ludicrous, and from the profound to the downright X-rated. Enjoy this bumper edition of side-splitting spelling slip-ups and hilarious homework howlers. ...Show more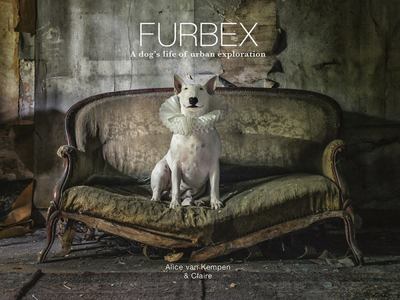 $27.99
AUD
Category: Humour
Claire is not your everyday practitioner of "urbex," the modern underground passion for "urban exploration" that lures 21st-century adventurers into the hidden labyrinths and decaying chambers of disused buildings and urban spaces. Claire is, you see, a bull terrier. And with her photographer companion, Alice Van Kempen, she has created the canine expression of the art . . . "furbex." Furbex is a dazzling photographic record of Claire's adventures among the abandoned spaces of Europe. It captures her ghostly presence in ruined hotels and grand houses; crumbling castles and palaces; forgotten theaters and cinemas. Fascinated by shadows and light, past and present, and the mysterious, dark worlds of abandoned places, Alice van Kempen uses thrift shop props and long exposures to create photographs with the air of Old Master paintings; while Claire's tragi-comic presence imbues every image with the pathos and comedy of a silent movie. The result is a haunting and hilarious gift book of unique photographs, which will appeal to urban explorers, dog lovers (most particularly the cult following of the bull terrier breed), and all lovers of the Gothic, the mysterious and the absurd. ...Show more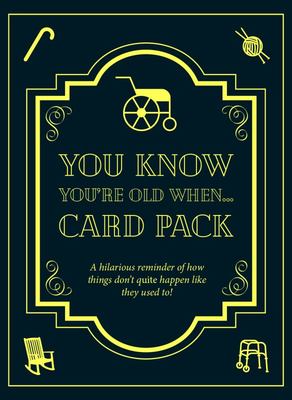 $19.99
AUD
Category: Humour
You know you're old when blurb:   If: The gleam in your is from the sun hitting your bifocals You call everyone 'Darling' because you can't remember their name Everything hurts and what doesn't hurt doesn't work Then you know you're old.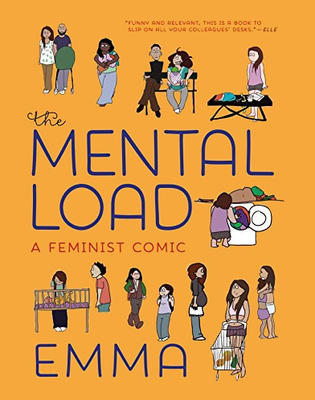 $29.99
AUD
Category: Humour | Series: Emma
A scorching collection of cartoons that is incisive, funny and fiercely feminist. 'Women, put down your never-ending to-do list and read this book cover to cover.'- Rebecca Huntley 'The gender wars of household chores' - The Guardian 'Funny and relevant, this is a book to slip on all your colleagues' desks.' - Elle 'Emma talks about the clitoris like nobody else.' - Huffington Post 'Her comics perfectly explain the mental load that women bear in the household' - Marie Claire 'Widely shared on the net, her comic strips echo the feeling of many women who are exhausted by the need to always think of everything' - L'Express 'The mental load. It's incessant, gnawing, exhausting and disproportionately falls to women.' - Leah Rupanner, ABC 'The mental load is the running commentary that plays in the minds of (mostly) women, of all the things that need doing that no one else sees but you.' - AV Williams, news.com.au In her first book of comic strips, French artist Emma reflects on social and feminist issues by means of simple line drawings, dissecting the mental load, ie all that invisible and unpaid organizing, list-making and planning women do to manage their lives, and the lives of their family members. Most of us carry some form of mental load - about our work, household responsibilities, financial obligations and personal life; but what makes up that burden and how it's distributed within households and understood in offices is not always equal or fair. In her strips Emma deals with themes ranging from maternity leave (it is not a vacation!), domestic violence, the clitoris, the violence of the medical world on women during childbirth, and other feminist issues, and she does so in a straightforward way that is both hilarious and deadly serious. If you're not laughing, you're probably crying in recognition. Emma's comics also address the everyday outrages and absurdities of immigrant rights, income equality, and police violence.   ...Show more