$32.99
AUD
Category: History
In the first year of the doomed German invasion of Russia in WWII, a German military doctor, Paul Bauer, is assigned to establish a field hospital at Yasnaya Polyana - the former grand estate of Count Leo Tolstoy, the author of the classic War and Peace. There he encounters a hostile aristocratic Russia n woman, Katerina Trusbetzkaya, a writer who has been left in charge of the estate. But even as a tentative friendship develops between them, Bauer's hostile and arrogant commanding officer, Julius Metz, starts becoming steadily more preoccupied and unhinged as the war turns against the Germans. Over the course of six weeks, in the terrible winter of 1941, everything starts to unravel ... From the critically acclaimed and award-winning author, Steven Conte, The Tolstoy Estate is ambitious, accomplished and astonishingly good: an engrossing, intense and compelling exploration of the horror and brutality of conflict, and the moral, emotional, physical and intellectual limits that people reach in war time. It is also a poignant, bittersweet love story - and, most movingly, a novel that explores the notion that literature can still be a potent force for good in our world. ...Show more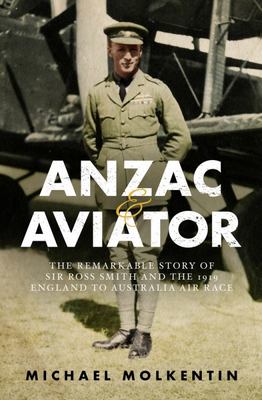 $32.99
AUD
Category: History
The story of extraordinary Australian, Ross Smith, who rode to war at Gallipoli on horseback and by the end of the war, was one of the most highly awarded fighter pilots.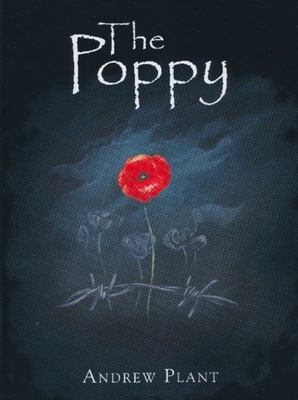 $26.95
AUD
Category: Australian History
Stunningly illustrated in over 70 paintings, The Poppy is the true story of one of Australia's greatest victories, and of a promise kept for nearly a century. On Anzac Day, 1918, a desperate night counter-attack in the French village of Villers-Bretonneux became one of Australia's greatest victories. A bond was forged that night between France and Australia that has never been broken. Villers-Bretonneux is 'The town that never forgets'. What was achieved that terrible night - and what happened after - is a story that, likewise, Australians should never forget. ...Show more
$35.00
AUD
Category: Australian History
Fifty years after the event, here is the first full account of an audacious publishing decision that — with the help of booksellers and readers around the country — forced the end of literary censorship in Australia. For more than seventy years, a succession of politicians, judges, and government offic ials in Australia worked in the shadows to enforce one of the most pervasive and conservative regimes of censorship in the world. The goal was simple: to keep Australia free of the moral contamination of impure literature. Under the censorship regime, books that might damage the morals of the Australian public were banned, seized, and burned; bookstores were raided; publishers were fined; and writers were charged and even jailed. But in the 1970s, that all changed. In 1970, in great secrecy and at considerable risk, Penguin Books Australia resolved to publish Portnoy's Complaint — Philip Roth's frank, funny, and profane bestseller about a boy hung up about his mother and his penis. In doing so, Penguin spurred a direct confrontation with the censorship authorities, which culminated in criminal charges, police raids, and an unprecedented series of court trials across the country. Sweeping from the cabinet room to the courtroom, The Trials of Portnoy draws on archival records and new interviews to show how Penguin and a band of writers, booksellers, academics, and lawyers determinedly sought for Australians the freedom to read what they wished — and how, in defeating the forces arrayed before them, they reshaped Australian literature and culture forever. Praise for Tiberius with a Telephone: 'This is, as others have remarked, biography at its best: diligently researched, with detail nowhere else examined, and a demonstration of fine judgement concerning the crucial interplay between personal disposition, role demands, and historical context.' —James Walter, Australian Book Review 'A welcome addition to prime ministerial biography … An engaging and informative read.' —Troy Bramston, The Australian 'This is the most detailed investigation and explanation of what happened … Completing a biography of this scope is an enormous undertaking, and Patrick Mullins does it with considerable skill … Mullins conveys the turmoil, the atmosphere of crisis, the bickering and the bloodletting that marked this extraordinary period of Australian political history.' —David Solomon, Inside Story ...Show more
$16.99
AUD
Category: Australian History
A collection of evocative photographs and quotations honouring the memory of those who served in the First World War. A photographic journey through images and mateship.
$35.00
AUD
Category: Australian History
"The Spirit of Rural Australia" focuses on the nature of rural landscapes and communities. The photography has a nostalgic theme that reflects on past farming practices, institutions and key occupations fundamental to rural Australia, while at the same time the text considers the changes which are occur ring throughout rural communities. The book is organised into the sections of Land, Work, House, Town and Communication/ Images of country people, elements of story, anecdote, memoir and biography intertwine to produce this visual celebration. ...Show more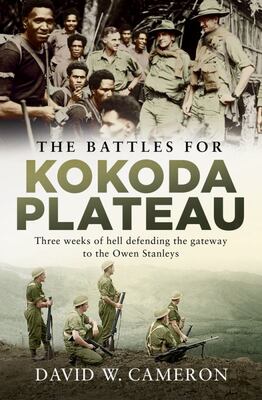 $32.99
AUD
Category: History
A powerful new insight into the critical first weeks of fighting to halt the Japanese advance across Papua New Guinea to Port Moresby.
$59.99
AUD
Category: History
Follow the epic 5,000-year story of warfare - from the earliest battles to the War on Terror with War - with this guided tour of every major conflict. Combining a clear and compelling historical narrative with a wealth of fascinating eyewitness accounts and photography throughout, this is the ultimate g uide to the history of military conflict, from the armies of _x00A7_ancient Egypt to the rise of Isis in Syria and Iraq, and the ongoing Yemeni civil war. Warexplores the battles, the warriors, the tactics, and the weapons and technology that have shaped conflict worldwide, presenting the definitive visual guide to the art of war. Lavishly illustrated with paintings, photographs, artefacts, and maps, this book offers a uniquely detailed and visually rich view of all major aspects of human conflict. Whether on the bloody battlefields of the ancient world or in the modern era of drones and laser-guided missiles, this is the complete story of the wars that have shaped our world. ...Show more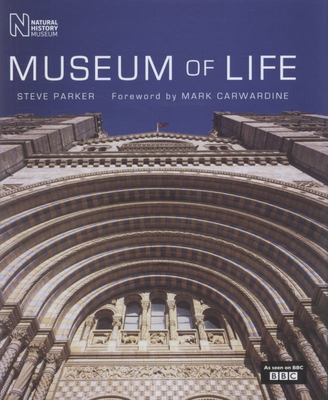 Museum of Life
by Steve Parker; Mark Carwardine (Foreword by)
$29.99
AUD
Category: History
Unique insight into life at one of the world's favorite museums How can the growth of insects help to solve crimes? What did the world look like in the time of the dinosaurs? How do shark experts help Olympic athletes swim faster? Based on the major six-part BBC TV series, this book offers a unique ins ight into the innovative, dramatic, and often surprising work of this world renowned institution. Many aspects of Museum life are investigated as vaults are opened, world-leading scientists observed, and the public spaces explored. The book also reveals how the Museum maintains, studies, and adds to the ever-growing collections, and why they are such a valuable resource. The book follows Museum scientists in the laboratory and out into the field to find out how they are trying to conserve and catalogue the natural world, and help solve global problems in agriculture, medical, and forensic science. Join botanists in the hunt for the original British bluebell in Spain, discover how Museum experts are tackling disease in Uganda, find out how to spring clean a 100-year-old, 80 foot dinosaur model, and get a glimpse of many of the Museum's amazing treasures along the way. ...Show more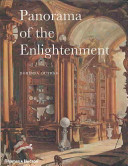 $29.99
AUD
Category: History
Here is the most comprehensive and an accessible visual sourcebook and survey of the Enlightenment - its people, its horizons, its defining characteristics, its whole culture - ever published. In over 300 pages, it follows the men and women of the Enlightenment in their search for definition and redefin ition of the values of their time, an enthralling journey which, at every level - from coffee-house conversation to astronomy, from voyages of discovery to the investigation of dreams, from the first dictionaries and encyclopaedias to new attitudes to marriage and the rights of women - reflects the intellectual revolution that transformed, and continues to inform, our consciousness. ...Show more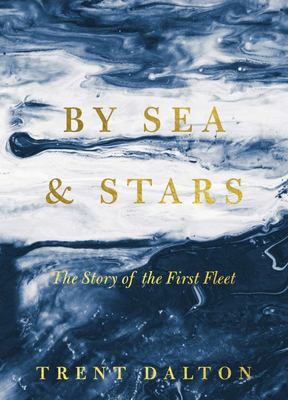 $14.99
AUD
Category: History
Dazzling, poetic and vivid storytelling from one of Australia's greatest writers, which tells the bloody, brutal and enthralling story of the epic journey of the First Fleet. Originally published as a multi-part serial in The Australian, By Sea and Stars tells the story of the epic voyage which led to the founding of our nation, as told from the point of view of the people who took part - willingly or unwillingly - in it. Drawing from historical sources of the time, including letters and journals, Trent Dalton, one of Australia's best writers, brings this epic voyage, and the people who went on it, to vivid life. This is not dry history of dates and names. These are gripping stories of real people, from the lowest to the highest. From terrified nine year old chimney sweep and convict John Hudson to conscientious Lieutenant Ralph Clark, pining after his wife and son, to the brave and determined Captain-General Arthur Phillip, the brightest star of the British Navy: these are the people who made the voyage, and these are their stories - of death, duty, glory, lust, violence, escape, mutiny - and a great southern land...   ...Show more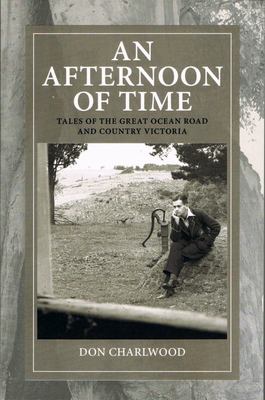 $24.95
AUD
Category: Australian History
Two stories have been added to this new edition to make twelve beautifully told and entertaining tales of rural life in Western Victoria during the 1930s. Four of the stories centre on the Otway Forest and the Great Ocean Road of that time. The other eight stories tell of farming and community life in t he Western District pre-WWII. Many of the author's photographs taken in the 1930s and '40s are included in this edition. Also included are the author's Reflections -- written in his ninety-fifth year. Charlwood tells of the people who influenced and encouraged his writing, and of the experiences and observations that were part of his progression to a published and respected author. ...Show more