$19.99
AUD
Category: Young Adult | Series: Twilight Saga | Reading Level: near fine
Bella?'Edward's soft voice came from behind me. I turned to see him spring lightly up the porch steps, his hair windblown from running. He pulled me into his arms at once, and kissed me again. His kiss frightened me. There was too much tension, too strong an edge to the way his lips crushed mine - like he was afraid we had only so much time left to us. As Seattle is ravaged by a string of mysterious killings and a malicious vampire continues her quest for revenge, Bella once again finds herself surrounded by danger. In the midst of it all, she is forced to choose between her love for Edward and her friendship with Jacob - knowing that her decision has the potential to ignite the ageless struggle between vampire and werewolf. With her graduation approaching, Bella has one more decision to make: life or death. But which is which? Following the international bestsellers Twilight and New Moon, Eclipse is the much-anticipated third book in Stephenie Meyer's captivating saga of vampire romance. ...Show more
$19.99
AUD
Category: Fiction | Series: A Court of Thorns and Roses
Feyre survived Amarantha's clutches to return to the Spring Court o but at a steep cost. Though she now possesses the powers of the High Fae, her heart remains human, and it can't forget the terrible deeds she performed to save Tamlin's people. Nor has Feyre forgotten her bargain with Rhysand, the mesm erising High Lord of the feared Night Court. As Feyre navigates his dark web of political games and tantalising promises, a greater evil looms o and she might be key to stopping it. But only if she can step into her growing power, heal her fractured soul and have the courage to shape her own future o and the future of a world cloven in two. Sarah J. Maas is a global #1 bestselling author. Her books have sold more than nine million copies and been translated into 37 languages. Discover the sweeping romantic fantasy for yourself. ...Show more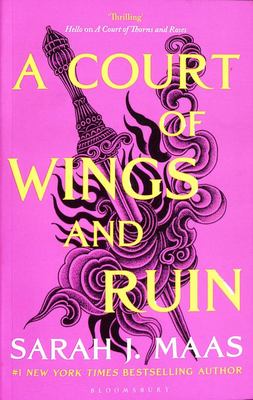 $19.99
AUD
Category: Fiction | Series: A Court of Thorns and Roses
Feyre has returned to the Spring Court, determined to gather information on Tamlin's manoeuvrings and the invading king threatening to bring her land to its knees. But to do so she must play a deadly game of deceit o and one slip may spell doom not only for Feyre, but for her world as well. As war bears down upon them all, Feyre must decide who to trust amongst the dazzling and lethal High Lords and hunt for allies in unexpected places. And her heart will face the ultimate test as she and her mate are forced to question whether they can truly trust each other. Sarah J. Maas is a global #1 bestselling author. Her books have sold more than nine million copies and been translated into 37 languages. Discover the sweeping romantic fantasy for yourself. ...Show more
Les Miserables (Clothbound Classic)
by Christine Donougher (Translator); Victor Hugo; Robert Tombs (Introduction by); Norman Denny (Introduction by, Translator); Coralie Bickford-smith (Illustrator)
$49.99
AUD
Category: Classic | Series: Penguin Clothbound Classics Ser.
Now a major musical film from Oscar-winning director Tom Hooper (The King's Speech), starring Hugh Jackman, Russell Crowe and Anne Hathaway, and also featuring Amanda Seyfreid, Helena Bonham-Carter and Sacha Baron-Cohen, Victor Hugo's Les Mis rables is one of the great works of western literature. Victo r Hugo's tale of injustice, heroism and love follows the fortunes of Jean Valjean (Hugh Jackman), an escaped convict determined to put his criminal past behind him. But his attempts to become a respected member of the community are constantly put under threat: by his own conscience, when, owing to a case of mistaken identity, another man is arrested in his place; and by the relentless investigations of the dogged Inspector Javert (Russell Crowe). It is not simply for himself that Valjean must stay free, however, for he has sworn to protect the baby daughter of Fantine (Anne Hathaway), driven to prostitution by poverty. Victor Hugo (1802-85) wrote volumes of criticism, Romantic costume dramas, satirical verse and political journalism but is best remembered for his novels, especially Notre-Dame de Paris (1831), also known as The Hunchback of Notre-Dame and Les Mis rables (1862) which was adapted into one of the most successful musicals of all time. 'All human life is here' Cameron Mackintosh, producer of the musical Les Mis rables 'One of the half-dozen greatest novels of the world' Upton Sinclair 'A great writer - inventive, witty, sly, innovatory' A. S. Byatt, author of Possession ...Show more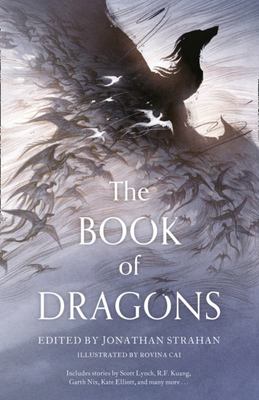 $32.99
AUD
Category: Science Fiction-Fantasy
HERE BE DRAGONS... A unique collection of stories by the greatest fantasy writers working today. Sparking myths and legends from Asia to Europe, Africa to North America, dragons are the most universal and awe-inspiring of magical creatures. Whether they are fearsome, rampaging monsters or benevolent sages with much to teach humanity, dragons bring creation, destruction, and adventure in stories told all around the globe. In this landmark collection, award-winning editor Jonathan Strahan combines nearly thirty never-before-seen short stories and poems, written by modern masters of science fiction and fantasy, and illustrations by acclaimed artist Rovina Cai. Featuring stories from Scott Lynch, R.F. Kuang, Garth Nix, Ken Liu, Kate Elliott, and many more, THE BOOK OF DRAGONS breathes fresh life and fire into the greatest magical beasts of all. ...Show more
$39.99
AUD
Category: Science Fiction-Fantasy | Series: The\Firemane Saga Ser.
Hatushaly and his young wife Hava are living a good life, working to reopen the burned-out Inn of the Three Stars in the prosperous trading town of Beran's Hill.But there is a great deal more to this bucolic scene than meets the eye. Both Hatu and Hava were raised on the secret island of Coaltachin, and though they may appear to be no more than a young couple in love, preparing for the midsummer festival where their friends Declan and Gwen will be wed, they are in fact assassins on a mission, waiting instructions from their masters in the Kingdom of Night.Moreover, Hatu is the last remaining member of the ruling family of Ithrace – the legendary Firemanes. He dyes his flaming red hair, and has studied to control his dangerous magical powers. But however hard Hatu may be hiding from all those who would seek to use or to destroy him, fate has other plans.Horrific events are approaching Beran's Hill, bringing death and devastation to the peaceful town as unknown and monstrous forces are unleashed. And nothing will ever be the same again.   ...Show more
$39.99
AUD
Category: Fiction
Do not believe too quickly... What if Elizabeth Macarthur-wife of the notorious John Macarthur, wool baron in early Sydney-had written a shockingly frank secret memoir? In her introduction Kate Grenville tells, tongue firmly in cheek, of discovering a long-hidden box containing that memoir. What follo ws is a playful dance of possibilities between the real and the invented. Grenville's Elizabeth Macarthur is a passionate woman managing her complicated life-marriage to a ruthless bully, the impulses of her own heart, the search for power in a society that gave her none-with spirit, cunning and sly wit. Her memoir reveals the dark underbelly of the polite world of Jane Austen. It explodes the stereotype of the women of the past- devoted and docile, accepting of their narrow choices. That was their public face-here's what one of them really thought. At the heart of this book is one of the most toxic issues of our times- the seductive appeal of false stories. Beneath the surface of Elizabeth Macarthur's life and the violent colonial world she navigated are secrets and lies with the dangerous power to shape reality. A Room Made of Leaves is the internationally acclaimed author Kate Grenville's first novel in almost a decade. It is historical fiction turned inside out, a stunning sleight of hand that gives the past the piercing immediacy of the present.   ...Show more
$32.99
AUD
Category: Fiction
A story of the shattering impact of war on one German family, The Vanishing Sky is a deeply moving portrait of why decent, caring people falter when confronted by evil. They've wrecked the world, these men, and still they're not done. They'd take the sky if they could. Germany, 1945, and the bombs are f alling. In Heidenfeld, Etta and her husband Josef roam an empty nest- their eldest son Max is fighting on the frontlines, while fifteen-year-old Georg has swapped books for guns at a N rnberg school for the Hitler Youth. At home, news of the war provokes daily doses of fear as the planes grow closer, taking one city after the next. When Max is unexpectedly discharged, Etta is relieved to have her eldest home and safe. But soon after he arrives, it's clear that the boy who left is not the same returned. With Georg a hundred miles away and a husband confronting his own difficult feelings toward patriotic duty, Etta alone must gather the pieces of a splintering family, determined to hold them together in the face of an uncertain future. ...Show more
$23.99
AUD
Category: Fiction
Justine Hertz is sexy, single and tired of mingling. She's had enough bad dates to fill a book and she's ready to settle down.Dan is Justine's sexy and single neighbour with an active-wear addiction. If Justine can get through a conversation without accidentally gesturing at his crotch, Dan might just r ealise she's the woman of his dreams. Justine is out to prove to her hot neighbour that she's not a hot mess and she won't be thwarted by misplaced underwear, break-ins, bad waxes or rogue sausages. But could a few chance encounters with the quick-witted Lachie have Justine questioning everything she thought she knew about love? Someone Should Write A Book About My Life is a hilarious novel based on true stories from the Melbourne dating scene. ...Show more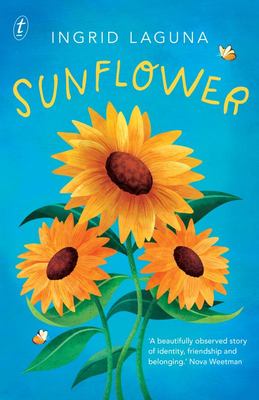 $14.99
AUD
Category: Fiction | Series: Jamila
Eleven-year-old Jamila is settling into her new life in Australia, along with Mama, Baba and baby Amir. She still misses her home in Iraq, but she's happy to have her whole family safe and together again. Jamila and her new best friend, Eva, sing side by side in the choir at school, and have picnics to gether on the weekend. One day, Jamila gets some exciting news--her oldest friend from Iraq, Mina, has been granted a visa to come to Melbourne with her family. Jamila can't wait to see her. She and Eva make a list of all the things they want to show Mina when she gets to Melbourne. But when Mina arrives, things do not go as planned. Mina is tired and anxious all the time, and she and Eva don't get on. Jamila feels torn between her two friends, and sad that Mina isn't the same funny, cheerful person she remembers. Can Jamila be a true friend to Mina, and help her feel happy in her new home? The highly anticipated companion to Songbird. ...Show more
$32.99
AUD
Category: Fiction
Are you lonesome tonight... It's 1966. Hal and his little brother, newly arrived in Moorabool with their parents, are exploring the creek near their new home when they find the body of a dog. Not just dead, but recently killed. Not just killed, but mutilated. Constable Mick Goodenough, recently demoted from his city job as a detective, is also new in town--and one of his dogs has gone missing. He's experienced enough to know what it means when someone tortures an animal to death: it means they're practising. So when Hal's mother starts getting anonymous calls--a man whistling, then hanging up--Goodenough, alone among the Moorabool cops, takes her seriously. The question is: will that be enough to keep her safe? Nostalgic yet clear-eyed, simmering with small-town menace, Greg Woodland's wildly impressive debut populates the rural Australia of the 1960s with memorable characters and almost unbearable tension. ...Show more
$32.99
AUD
Category: Fiction
For readers of Station Eleven and Everything I Never Told You, a debut novel set on the brink of catastrophe, as a young woman chases the world's last birds – and her own final chance for redemption. A dark past. An impossible journey. The will to survive. How far you would you go for love? Franny St one is determined to go to the end of the earth, following the last of the Arctic terns on what may be their final migration to Antarctica. As animal populations plummet and commercial fishing faces prohibition, Franny talks her way onto one of the few remaining boats heading south. But as she and the eccentric crew travel further from shore and safety, the dark secrets of Franny's life begin to unspool. A daughter's yearning search for her mother. An impulsive, passionate marriage. A shocking crime. Haunted by love and violence, Franny must confront what she is really running towards – and from. The Last Migration is a wild, gripping and deeply moving novel from a brilliant young writer. From the west coast of Ireland to Australia and remote Greenland, through crashing Atlantic swells to the bottom of the world, this is an ode to the wild places and creatures now threatened, and an epic story of the possibility of hope against all odds. ...Show more