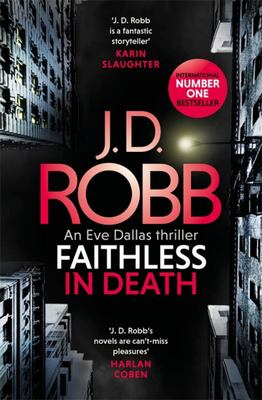 $32.99
AUD
Category: Fiction | Series: In Death Ser.
It's a beautiful Spring day in NYC when Lt. Eve Dallas gets an early morning murder call. A talented young sculptor hasn't had such a perfect day in May. Killed by her own hammer, at first it looks like an argument with a jealous partner but it soon becomes clear that there is much more to this case tha n a lovers' quarrel turned fatal. Eve finds herself drawn into the dark and dangerous world of a secret order. A world in which white supremacy, misogyny and religious fanaticism are everyday activities. Eve has dealt with some tough cases before but is it too much even for her to take on a wealthy, influential organisation with friends in very high places.....? ...Show more
$32.99
AUD
Category: Fiction
She thinks love can kill you. It turns out she might be right. Meet Harper Brown ...  Occupation: Arts journalist Dream job: Hard-hitting news reporter Location: Paris Loves: True crime podcasts, art galleries, coffee, whiskey Does not love: fake people, toxic positivity, being told how to live her life by smug workmates who have no life (that's you, Stan), her narcissistic ex Favourite book: 1984 Favourite artist: Noah X. Sometimes. Favourite painting: Klimt's Schubert at the Piano Special skills: breaking out of car boots, picking locks and escaping relationships. Superpower: She can lose any guy in three minutes flat. Ask her how. Secret: She's hot on the trail of a murderer - and the scoop of a lifetime. That's if the killer doesn't catch her first. ...Show more
$32.99
AUD
Category: Fiction
The Four Winds is a deeply moving, powerful story about the strength and resilience of women and the bond between mother and daughter, by the multi-million-copy number one bestselling author Kristin Hannah. She will discover the best of herself in the worst of times . . . Texas, 1934. Elsa Martinelli had finally found the life she'd yearned for. A family, a home and a livelihood on a farm on the Great Plains. But when drought threatens all she and her community hold dear, Elsa's world is shattered to the winds. Fearful of the future, when Elsa wakes to find her husband has fled, she is forced to make the most agonizing decision of her life. Fight for the land she loves or take her beloved children, Loreda and Ant, west to California in search of a better life. Will it be the land of milk and honey? Or will their experience challenge every ounce of strength they possess? From the overriding love of a mother for her child, the value of female friendship and the ability to love again - against all odds, Elsa's incredible journey is a story of survival, hope and what we do for the ones we love. ...Show more
$29.99
AUD
Category: Fiction
A page-turning World War Two spy thriller, based on true events.   'The Imitator gripped me to the end: I devoured it … What a rare treat to find a novel that offers both white-knuckled suspense and evocative, beautiful prose. I loved it.' - Hannah Kent, author of Burial Rites and The Good People'We tr ade in secrets here, Evelyn. There's no shame in having a few of your own. Our only concern is for who might discover them.'Out of place at boarding school, scholarship girl Evelyn Varley realises that the only way for her to fit in is to be like everyone else. She hides her true self and what she really thinks behind the manners and attitudes of those around her. By the time she graduates from Oxford University in 1939, ambitious and brilliant Evelyn has perfected her performance.War is looming. Evelyn soon finds herself recruited to MI5, and the elite counterintelligence department of Bennett White, the enigmatic spy-runner. Recognising Evelyn's mercurial potential, White schools her in observation and subterfuge and assigns her the dangerous task of infiltrating an underground group of Nazi sympathisers working to form an alliance with Germany.But befriending people to betray them isn't easy, no matter how dark their intent. Evelyn is drawn deeper into a duplicity of her own making, where truth and lies intertwine, and her increasing distrust of everyone, including herself, begins to test her better judgement. When a close friend becomes dangerously ensnared in her mission, Evelyn's loyalty is pushed to breaking point, forcing her to make an impossible decision.A powerfully insightful and luminous portrait of courage and loyalty, and the sacrifices made in their name. ...Show more
$16.99
AUD
Category: Fiction | Series: The\Cursebreaker Ser.
Grey has been revealed as the rightful prince of Emberfall. But the kingdom is crumbling fast, torn between his claim and that of the reigning Prince Rhen and Princess Harper. Newly crowned as Queen of the enemy kingdom Syhl Shallow, Lia Mara struggles to rule with a gentler hand than her mother. But as Grey moves closer to claiming the crown of Emberfall, both Harper and Lia Mara are forced to question where they stand o and how far they can follow the dictates of their hearts. Brigid Kemmerer's heart-pounding saga comes to a thrilling climax, as two kingdoms come closer and closer to conflict o and an old enemy resurfaces who could destroy them all.     ...Show more
$16.99
AUD
Category: Fiction
Through the glass, the magic is waiting... Nona and her uncle travel everywhere together, replacing stained-glass windows in war-torn buildings throughout England. One day a mysterious commission takes them to the lonely moors of Dartmoor, where a powerful magic threatens everything that Nona holds dear . She is determined to do whatever it takes to protect those she loves – even if it means fighting darkness itself. A beautifully imaginative and rich adventure about determination, courage and the power of love, set in the aftermath of World War Two. Perfect for fans of Abi Elphinstone, Sophie Anderson and Catherine Doyle.   ...Show more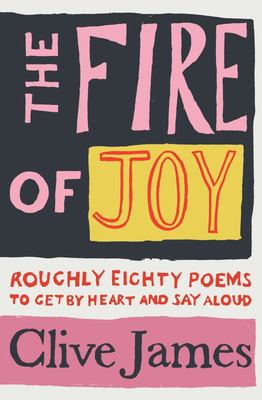 $34.99
AUD
Category: Fiction
Essentially, this is Clive James' desert island poems: a selection of his favourite verse and a personal commentary on each. The Fire of Joy was the final book Clive James completed before his death in 2019. It takes its title from the French expression Feu de Joie, which refers to a military celebrati on when all the riflemen of a regiment fire one shot after another in a wave of continuous sound: it is a reminder that the regiment's collective power relies on the individual, and vice versa. In this book, James has chosen a succession of English poems, exploding in sequence from Chaucer to the present day; they tell the story of someone writing something wonderful, and someone else coming along, reading it, and feeling impelled to write something even more wonderful. After a lifetime, these are the poems James found so good that he remembered them despite himself. In offering them to you, the main purpose of this book is to provide ammunition that will satisfy your urge to discover, learn and declaim verse. As well as his selection of poems, James offers a commentary on each: whether this is a biographical, historical or critical introduction to the poem, or a more personal anecdote about the role a particular poem has played in James's life, these mini essays provide the joy of James's enthusiasm and the benefit of his knowledge. Full of the flashing fires of poems you will not be able to forget, this book will ignite your passion and leave you with a contagious crackle rattling in your ears. ...Show more
$19.99
AUD
Category: Fiction
THE POWERFUL NEW NOVEL FROM AWARD-WINNING AUSTRALIAN WRITER KATRINA NANNESTAD Sometimes it's good to be wild. Sometimes you have to be wild. When the Russian Army marches into East Prussia at the end of the war, the Wolf family must flee. Liesl, Otto and their baby sister Mia find themselves lost and alone, in a blizzard, in the middle of a war zone. Liesl has promised Mama that she will keep her brother and sister safe. But sometimes, to survive, you have to do bad things. Dangerous things. Wild things. Sometimes to survive, you must become a wolf. Bestselling author Katrina Nannestad returns with her most masterful novel yet - a book to crack open your heart, a book to light you up inside, a book to love. ...Show more
$32.99
AUD
Category: Fiction
Rosalie Ham's dressmaker returns in the sequel to the beloved #1 bestseller and the box office sensation, The Dressmaker. It is 1953 and Melbourne society is looking forward to coronation season, the grand balls and celebrations for the young queen-to-be. Tilly Dunnage is, however, working for a pittanc e in a second-rate Collins Street salon. Her talents go unappreciated, and the madame is a bully and a cheat, but Tilly has a past she is desperate to escape and good reason to prefer anonymity. Meanwhile, Sergeant Farrat and the McSwiney clan have been searching for their resident dressmaker ever since she left Dungatar in flames. And they aren't the only ones. The inhabitants of the town are still out for revenge (or at least someone to foot the bill for the new high street). So when Tilly's name starts to feature in the fashion pages, the jig is up. Along with Tilly's hopes of keeping her secrets hidden... ...Show more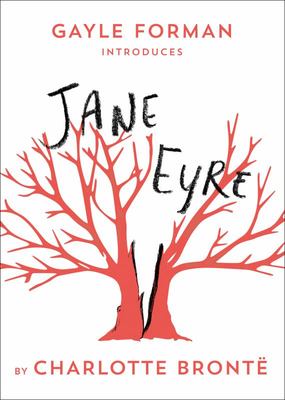 Jane Eyre
by Charlotte Bronte,
$14.99
AUD
Category: Fiction | Series: Be Classic
Perhaps one of the most well-known books in the world, Jane Eyre follows the life of its eponymous orphaned protagonist. From her early life Jane is strong-willed, passionate and kind but comes up against a lot of struggles. She lives with her aunt and uncle during early childhood, where she suffers und er her aunt's strict discipline before transferring to Lowood Institution. The story follows her life - through heartbreaks and joys, exploring women's rights, social criticism, madness and morality. Charlotte Bront created a powerful and emotionally evocative novel that has lost none of its power since it's publication over 150 years ago. ...Show more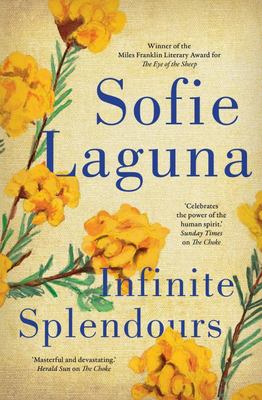 $32.99
AUD
Category: Fiction | Reading Level: very good
A bold new literary novel from the author of the award-winning The Eye of the Sheep and The Choke. Lawrence Loman is a bright, caring, curious boy with a gift for painting. He lives at home with his mother and younger brother, and the future is laid out before him, full of promise. But when he is ten, a n experience of betrayal takes it all away, and Lawrence is left to deal with the devastating aftermath. As he grows into a man, how will he make sense of what he has suffered? He cannot rewrite history, but must he be condemned to repeat it? Lawrence finds meaning in the best way he knows. By surrendering himself to art and nature, he creates beauty - beauty made all the more astonishing and soulful for the deprivation that gives rise to it. Infinite Splendours is an extraordinary novel, incandescent with love and compassion, rich in colour and character. The power and virtuosity of Laguna's writing make it impossible for us to look away; and by being seen, Lawrence is redeemed. And we, as readers, have had our minds and hearts opened in ways we can't forget.   ...Show more