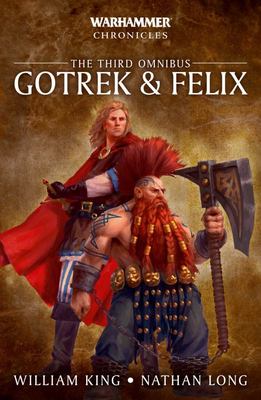 $30.00
AUD
Category: Science Fiction-Fantasy | Series: Warhammer Chronicles Ser.
A Gotrek & Felix Omnibus   The Slayer and his poet companion - plus a host of friends new and old -follow our stalwart adventurers as they continue their quests in a trio of action-packed novels.   READ IT BECAUSE   Dragons, a massive Chaos siege and the undead - this omnibus contains some cla ssic villains in some of Gotrek & Felix's best loved adventures - along with one of the most shocking twists in the entire series.   Gotrek and Felix: unsung heroes of the Empire, or nothing more than common thieves and murderers? The truth perhaps lies somewhere in between, and depends entirely upon whom you ask... Escaping from a horde of enemies, Gotrek and Felix stumble into a network of ancient magical tunnels and emerge on the mist-shrouded isle of Albion, where old foes are hatching a deadly plan. In the far south, the Slayer aids a dwarf prince against the orcs and goblins who have seized his hold. And when they meet their old friend, the dwarf engineer Malakai Makaisson, the heroes uncover a sinister plot to sabotage a dwarf airship and aid the forces of Chaos in their war with the Empire. Collecting Giantslayer, Orcslayer and Manslayer, plus a number of bonus short stories, Gotrek & Felix: The Third Omnibus is packed with fantasy adventure. ...Show more
Piranesi
by Susanna Clarke
$27.99
AUD
Category: Fiction
From the New York Times bestselling author of Jonathan Strange & Mr Norrell, an intoxicating, hypnotic new novel set in a dreamlike alternative reality. Piranesi's house is no ordinary building: its rooms are infinite, its corridors endless, its walls are lined with thousands upon thousands of stat ues, each one different from all the others. Within the labyrinth of halls an ocean is imprisoned; waves thunder up staircases, rooms are flooded in an instant. But Piranesi is not afraid; he understands the tides as he understands the pattern of the labyrinth itself. He lives to explore the house. There is one other person in the house-a man called The Other, who visits Piranesi twice a week and asks for help with research into A Great and Secret Knowledge. But as Piranesi explores, evidence emerges of another person, and a terrible truth begins to unravel, revealing a world beyond the one Piranesi has always known. For readers of Neil Gaiman's The Ocean at the End of the Lane and fans of Madeline Miller's Circe, Piranesi introduces an astonishing new world, an infinite labyrinth, full of startling images and surreal beauty, haunted by the tides and the clouds.   ...Show more
$19.99
AUD
Category: Young Adult | Reading Level: Teen
Sixteen-year-old Nate McKee is doing his best to be invisible. He's worried about a lot of things--how his dad treats Nance and his twin half-brothers; the hydro crop growing in his bedroom; the way his friend Merrick always drags him into fights. And he has never forgiven his mother for leaving. But no ne of it is his fight, right? He's just waiting for his time. Nate hangs out at YouthWorks, the local youth centre threatened with closure, and fills his notebooks with the things he can't say. But when some of his pages are stolen and his words are graffitied on the wall of the centre, Nate realises he has allies. He might be able to make a difference, change his life, and claim his future. Or can he? This is How We Change the Ending is a story that will have you on the edge of your seat, hoping Nate will find a way out, despite the odds. 'Vikki Wakefield is one of the most creative and daring authors writing for young adults today.' Danielle Binks 'When I finish a Vikki Wakefield novel I get a tiny ache in my heart because I'm already missing her gutsy characters.' Melina Marchetta 'Vikki Wakefield is one of Australia's best YA writers.' Cath Crowley ...Show more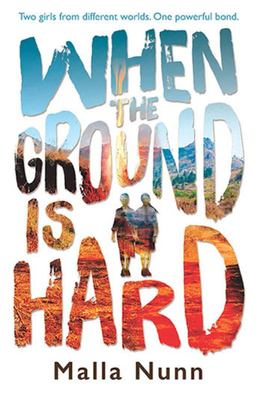 $19.99
AUD
Category: Young Adult | Reading Level: Teen
Edgar Award nominee stuns in this heartrending tale set in a Swaziland boarding school where two girls of different castes bond over a shared copy of Jane Eyre. Adele Joubert loves being one of the popular girls at Keziah Christian Academy. She knows the upcoming semester at school is going to be great with her best friend Delia at her side. Then Delia dumps her for a new girl with more money, and Adele is forced to share a room with Lottie, the school pariah, who doesn't pray and defies teachers' orders. But as they share a copy of Jane Eyre, Lottie's gruff exterior and honesty grow on Adele, and Lottie learns to be a little sweeter. Together, they take on bullies and protect each other from the vindictive and prejudiced teachers. Then a boy goes missing on campus and Adele and Lottie must rely on each other to solve the mystery and maybe learn the true meaning of friendship. ...Show more
$32.99
AUD
Category: Fiction
From the widely acclaimed author of The North Water comes an epic story of revenge and obsession set in 19th century Manchester 'The Abstainer is truly terrific - a can't-put-down book. It's no less than a tight 'n spare 'n suspense-filled noir novel, masterfully set in 1860s Britain and America. And li ke all superb historical novels, it seems as modern and as contemporary as this morning.' Richard Ford   The rebels will be hanged at dawn, and their brotherhood is already plotting revenge. Manchester, 1867: Stephen Doyle, an Irish-American veteran of the Civil War, arrives from New York with a thirst for blood. He has joined the Fenians, a secret society intent on ending British rule in Ireland by any means necessary. Head Constable James O'Connor has fled grief and drink in Dublin for a sober start in Manchester. His job is to discover and thwart the Fenians' plans whatever they might be. When a long-lost nephew returns from America and arrives on O'Connor's doorstep looking for work, he cannot foresee the way his fragile new life will be imperilled - and how his and Doyle's fates will be intertwined. In this propulsive tale of the underground war for Irish independence, master storyteller Ian McGuire once again transports readers to a time when blood begot blood. Moving from the dirt and uproar of industrial Manchester to the quiet hills of Pennsylvania, The Abstainer is a searing novel in which two men, haunted by their pasts and driven forward by the need for justice and retribution, must fight for life and legacy.   Praise for The North Water, longlisted for the Man Booker Prize 2016  'Brilliant, fast-paced, gripping. A tour de force of narrative tension and a masterful reconstruction of a lost world' Hilary Mantel   'Utterly convincing and compelling... A startling achievement' Martin Amis   'Riveting and darkly brilliant... McGuire has an extraordinary talent' Colm Toibin 'A stunning novel that snares the reader from the outset and keeps the tightest grip until the bitter end' Financial Times   'A vivid read, full of twists, turns, period detail and strong characters' The Times   'Terrific - McGuire's use of the pitiless, fearsomely beautiful Arctic landscape as a theatre for enduring questions is inspired' Daily Mail   'McGuire has a sure and unwavering touch... a writer of exceptional craft and confidence' Irish Times     ...Show more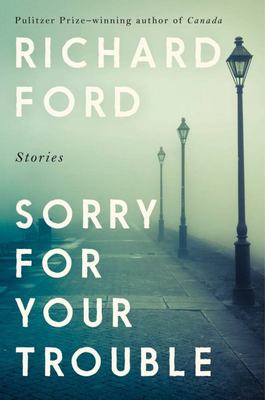 $36.99
AUD
Category: Fiction
'The god of small stories A set of polished gems from a master craftsman' Sunday Times 'He writes about human beings and their disappointments with unfailing insight' Observer 'Finely crafted' Mail on Sunday 'American master' Daily Telegraph A woman and man, parted a quarter of a century, reunite in a b ar in New Orleans as the St Patrick's Day parade goes by. A divorced suburban dad helps his daughter pick out a card for her friend who's moving away. A group of friends in late middle age, all once promising, reunite for dinner when one of their number loses her husband, but the gathering splinters when bitter revelations about their shared past emerge. Two teenage boys sit in a drive-in, the air thick with the scent of gin and popcorn and longing. A visionary collection of luminous landscapes, of great moments in small lives, of the people we carry with us long after they are gone, Sorry for Your Trouble takes disappointment, ageing, grief, love and marriage and silhouettes them against the heady backdrop of Irish America in the past and present. Earthily humane and profoundly wise, the collection reconfirms its author as the master of contemporary American fiction. ...Show more
$44.99
AUD
Category: Fiction
From the #1 New York Times bestselling author, a thrilling and addictive new novel--a prequel to The Pillars of the Earth--set in England at the dawn of a new era: the Middle Ages It is 997 CE, the end of the Dark Ages. England is facing attacks from the Welsh in the west and the Vikings in the east. T hose in power bend justice according to their will, regardless of ordinary people and often in conflict with the king. Without a clear rule of law, chaos reigns. In these turbulent times, three characters find their lives intertwined. A young boatbuilder's life is turned upside down when the only home he's ever known is raided by Vikings, forcing him and his family to move and start their lives anew in a small hamlet where he does not fit in. . . . A Norman noblewoman marries for love, following her husband across the sea to a new land, but the customs of her husband's homeland are shockingly different, and as she begins to realize that everyone around her is engaged in a constant, brutal battle for power, it becomes clear that a single misstep could be catastrophic. . . . A monk dreams of transforming his humble abbey into a center of learning that will be admired throughout Europe. And each in turn comes into dangerous conflict with a clever and ruthless bishop who will do anything to increase his wealth and power. Thirty years ago, Ken Follett published his most popular novel, The Pillars of the Earth. Now, Follett's masterful new prequel The Evening and the Morning takes us on an epic journey into a historical past rich with ambition and rivalry, death and birth, love and hate, that will end where The Pillars of the Earth begins.   ...Show more
$19.99
AUD
Category: Fiction
Tiffy and Leon share an apartment. Tiffy and Leon have never met. After a bad breakup, Tiffy Moore needs a place to live. Desperation makes her open minded, so she answers an ad for a flatshare. Leon, a night shift worker, will take the apartment during the day, and Tiffy can have it nights and weekends . He'll only ever be there when she's at work. In fact, they'll never even have to meet. Tiffy and Leon start writing each other notes -- first about what day is garbage day, and establishing what leftovers are up for grabs. They soon become friends. And then maybe more. But falling in love with your roommate is probably a terrible idea . . . especially if you've never met. ...Show more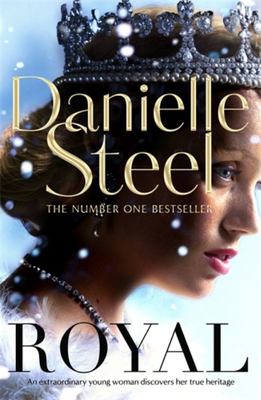 Royal
by Danielle Steel
$32.99
AUD
Category: Fiction
In this spellbinding tale from Danielle Steel, a princess is sent away to safety during World War II, where she falls in love, and is lost forever. As the war rages on in the summer of 1943, causing massive destruction and widespread fear, the King and Queen choose to quietly send their youngest daughte r, Princess Charlotte, to live with a trusted noble family in the Yorkshire countryside. Despite her fiery, headstrong nature, the princess's fragile health poses far too great a risk for her to remain in war-torn London.Third in line to the throne, seventeen year-old Charlotte reluctantly uses an alias upon her arrival in Yorkshire, her two guardians the only keepers of her true identity. A talented horsewoman, Charlotte begins to enjoy life out of the spotlight, concentrating on training with her beloved horse. But no one predicts that in the coming months she will fall deeply in love with her protectors' son.Far from her parents, a tragic turn of events leaves an infant orphaned. Alone in the world, that child will be raised in the most humble circumstances by a modest stable manager and his wife. No one, not even she, knows of her lineage. But when a stack of hidden letters comes to light, a secret kept for nearly two decades finally surfaces, and a long lost princess emerges.A fascinating story of family and royalty, and an unforgettable portrait of an extraordinary young woman and the man who brings her home, Royal is an exhilarating work from the world's favourite storyteller. ...Show more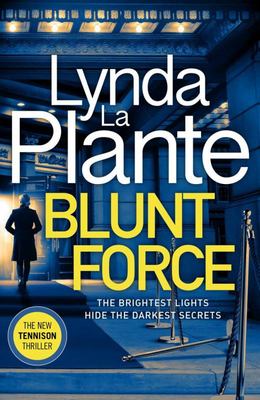 $32.99
AUD
Category: Fiction
Jane Tennison must navigate the salacious world of theatre to solve a brutal murder in the heart of London's West End, in the brilliant new thriller from the Queen of Crime Drama, Lynda La Plante. Things can't get much worse for detective Jane Tennison.Unceremoniously kicked off the adrenaline-fuelled Flying Squad, she now plies her trade in Gerald Road, a small and sleepy police station in the heart of London's affluent Knightsbridge. With only petty crime to sink her teeth into, Tennison can feel her career slowly flatlining.That is until the discovery of the most brutal murder Jane has ever seen. Charlie Foxley has been found viciously beaten to death with a cricket bat - his body dismembered and disembowelled.As a big-time theatrical agent, Foxley had a lot of powerful friends - but just as many enemies. And alongside her old friend DS Spencer Gibbs, Tennison must journey into the salacious world of show business to find out which one is the killer, before they strike again. ...Show more
Hermit
by S. R. White
$32.99
AUD
Category: Fiction
   Riveting, atmospheric and unforgettably original, HERMIT is perfect for fans of acclaimed crime authors like Jane Harper, Chris Hammer,Tana French and Susie Steiner. HE DISAPPEARED FOR 15 YEARS...SHE HAS 12 HOURS TO FIND OUT WHY. Compulsive, atmospheric and stunningly accomplished, HERMIT introduces a thrilling new voice in Australian crime fiction, perfect for fans of Jane Harper and Chris Hammer. After the puzzling death of a shopkeeper in rural Australia, troubled detective Dana Russo has just 12 hours to interrogate the prime suspect - a silent, inscrutable man found at the scene of the crime, who simply vanished 15 years earlier. Where has he been? And just how dangerous is he? Without conclusive evidence linking him to the killing, Dana must race against time to persuade him to speak. But over a series of increasingly intense interviews, Dana is forced to confront her own past if she wants him to reveal the shocking truth. ...Show more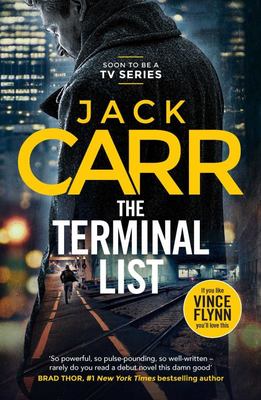 $24.99
AUD
Category: Fiction | Series: Terminal List Ser.
A Navy SEAL has nothing left to live for and everything to kill for after he discovers that the American government is behind the deaths of his team in this ripped-from-the-headlines political thriller that is "so powerful, so pulse-pounding, so well-written--rarely do you read a debut novel this damn g ood" (Brad Thor, #1 New York Times bestselling author).   On his last combat deployment, Lieutenant Commander James Reece's entire team was killed in a catastrophic ambush. But when those dearest to him are murdered on the day of his homecoming, Reece discovers that this was not an act of war by a foreign enemy but a conspiracy that runs to the highest levels of government.   Now, with no family and free from the military's command structure, Reece applies the lessons that he's learned in over a decade of constant warfare toward avenging the deaths of his family and teammates. With breathless pacing and relentless suspense, Reece ruthlessly targets his enemies in the upper echelons of power without regard for the laws of combat or the rule of law.   With "crackerjack plotting, vivid characters both in and out of uniform, and a relentless pace to a worthy finish" (Stephen Hunter, #1 New York Times bestselling author), The Terminal List is perfect for fans of Vince Flynn, Brad Thor, and Nelson DeMille. ...Show more