$32.99
AUD
Category: Crime
From the bestselling author of The Secrets She Keeps, the writer Stephen King calls "an absolute master...with heart and soul," a fiendishly clever suspense novel about a dangerous young woman with a special ability to know when someone is lying--and the criminal psychologist who must outwit her to surv ive.  A girl is discovered hiding in a secret room in the aftermath of a terrible crime. Half-starved and filthy, she won't tell anyone her name, or her age, or where she came from. Maybe she is twelve, maybe fifteen. She doesn't appear in any missing persons file, and her DNA can't be matched to an identity. Six years later, still unidentified, she is living in a secure children's home with a new name, Evie Cormac. When she initiates a court case demanding the right to be released as an adult, forensic psychologist Cyrus Haven must determine if Evie is ready to go free. But she is unlike anyone he's ever met--fascinating and dangerous in equal measure. Evie knows when someone is lying, and no one around her is telling the truth.   Meanwhile, Cyrus is called in to investigate the shocking murder of a high school figure-skating champion, Jodie Sheehan, who dies on a lonely footpath close to her home. Pretty and popular, Jodie is portrayed by everyone as the ultimate girl-next-door, but as Cyrus peels back the layers, a secret life emerges--one that Evie Cormac, the girl with no past, knows something about. A man haunted by his own tragic history, Cyrus is caught between the two cases--one girl who needs saving and another who needs justice. What price will he pay for the truth? Fiendishly clever, swiftly paced, and emotionally explosive, Good Girl, Bad Girl is the perfect thrilling summer read from internationally bestselling author Michael Robotham.   ...Show more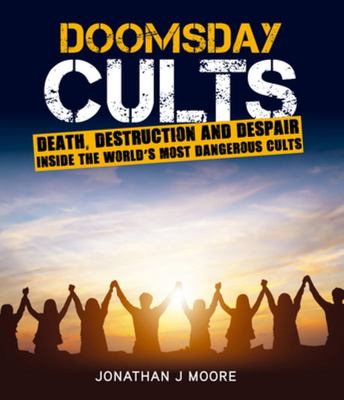 $29.99
AUD
Category: Crime
For hundreds of years seers and prophets have used the Bible's Book of Revelations to whip up hysteria and fear. The last book of the New Testament declares that all but the true believers will be wiped off the face of the earth and doomed to eternal suffering; only those who follow 'the word' will sur vive the coming apocalypse. Doomsday Cults reveals how cult leaders such as Charles Manson, Marshall Applewhite, David Koresh, Ervil LeBaron and David Berg declared that they were God's representative on earth and promised their followers that only through their teachings could the cult members survive doomsday. Monstrous crimes were committed in God's name and each cult experienced its own horrific Armageddon. ...Show more
$32.99
AUD
Category: Crime
Melbourne Under Siege is an explosive book that captures the crimes that have Melbourne feeling shocked to their core and the traditionally sedate city of Melbourne has often found herself in the national and international news for all the wrong reasons. During the ensuing media firestorm, there was not only relentless reporting on the terrifying 'Apex-like' crimes, but the furore also soon morphed into emotional debates about youth crime in general, putting the anti-social activities of other alleged gangs such as the 'YCW' (Young Crucified Warriors), 'Islander 23' and 'MTS' (Menace to Society) under the public spotlight. This book covers the crimes and the levels of of violence, randomness and brazenness - home invasions, car jackings, assaults, personal thefts, shop smash and grabs, vandalism and public brawls. ...Show more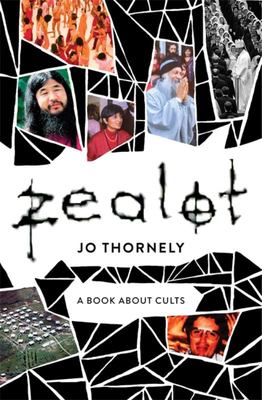 $32.99
AUD
Category: Crime | Reading Level: near fine
Why would anyone join a cult? Maybe they're unhappy with their current religion, or they want to change the world, or they're disappointed with their lives and want to find something bigger or holier that makes sense of this confusing, chaotic and dangerous world. Or maybe they just want to give themsel ves the best possible chance of having sex with aliens. Whatever the reason, once people are in, it's usually very difficult for them to leave. Cults have ways of making their followers do loopy, dangerous stuff to prove their loyalty, and in return they get a chance to feel secure within the cult's embrace, with an added bonus of being utterly terrified of the outside world. From the tragic JONESTOWN Kool-Aid drinkers to the Australian cult THE FAMILY to the fiery Waco climax of THE BRANCH DAVIDIANS, this book is a wide-sweeping look at cults around the world, from the host of the popular podcast ZEALOT. ...Show more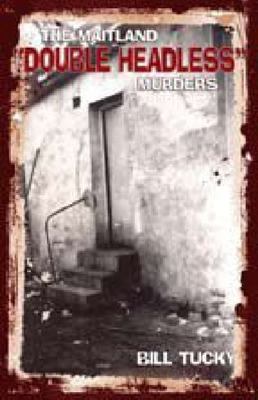 $19.99
AUD
Category: Crime
Known as the "headless bodies" case, the horrific double murder of Sidney Sylvester Shelley, 34, and his wife Elva Elaine Shelley, 21 who were found decapitated at their home in East Maitland in 1960, sparked macabre fascination worldwide.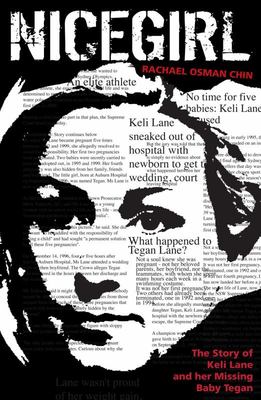 Nice Girl
by Rachael Jane Chin
$29.99
AUD
Category: Crime
The true story of baby Tegan Lane who went missing in 1996 and is now presumed dead. Keli Lane, Australian water polo champion and elite private school teacher had it all -- a privileged social life on Sydney's Northern Beaches, a tightly knit circle of friends and a rugby hero for a boyfriend -- until her hidden double life was exposed. In secret, Keli carried three babies to term, giving birth on her own each time. Incredibly, her family, friends, colleagues -- even her boyfriend -- had no idea. Two babies were adopted but one, Tegan, disappeared without a trace. In December 2010, Keli Lane was found guilty of murder. In this probing, investigative work, journalist Rachel Chin sifts through Keli's background and the compelling drama that unfolded daily in the coronial inquest and criminal trial for answers to this baffling case. Who is Tegan's father? Why did Keli keep her pregnancies and births secret -- and how could her family and friends not know? Nice Girl explores all these questions and more, revealing a dark and bizarre story of secrets and lies. ...Show more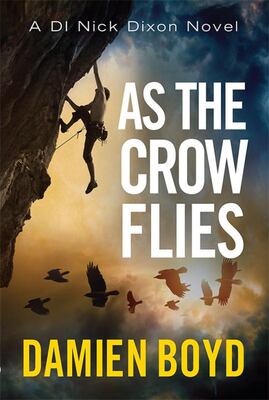 $19.99
AUD
Category: Crime | Series: DI Nick Dixon Ser.
Rock climbers can't afford to make careless mistakes. But Detective Inspector Nick Dixon's former climbing partner, Jake Fayter, died doing just that. Or so it seems. Dixon suspects foul play, but his only leads are unreliable accounts of something odd happening in Cheddar Gorge seconds before Jake fell .The more Dixon learns about Jake's life, the more he realises that Jake hadn't been quite the man he remembered...and a lot of people could have wanted him dead. Once Dixon gets too close to the truth, those people will emerge from the shadows and kill to protect their secrets.As the body count rises, Dixon bends the rules to breaking point to lure out a killer and unravel a conspiracy of silence that will rock the sleepy town of Burnham-on-Sea to its core.As the Crow Flies is the electrifying first novel in the DI Nick Dixon Crime Series. ...Show more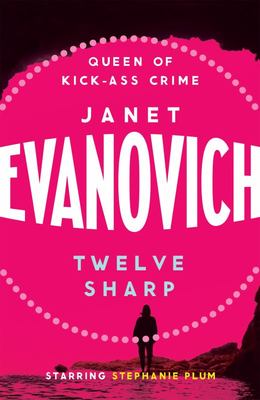 $19.99
AUD
Category: Crime
The twelfth Stephanie Plum adventure from the bestselling author of EXPLOSIVE EIGHTEEN and SMOKIN' SEVENTEEN, JANET EVANOVICH. Bounty hunter Stephanie Plum is spending her days chasing down the usual cast of losers and weirdos. Until, that is, the tables are turned and now someone's after her. The myste rious stalker, a crazed woman dressed in black, carries a Glock and has a secret connection to the dark and dangerous Ranger. Suddenly, the action turns deadly serious and Stephanie goes from hunting skips to hunting a murderer. The chase is one and Ranger and Stephanie must work together to find the killer, rescue a missing child and stop a rapidly rising body count. But they're getting too close for comfort - what will Joe Morrelli, Stephanie's on-again, off-again boyfriend, have to say? ...Show more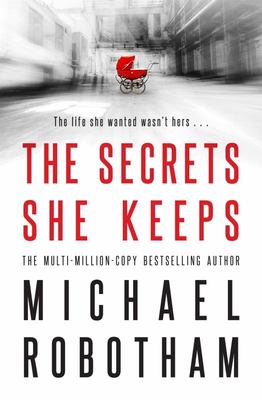 $32.99
AUD
Category: Crime | Series: #1 | Reading Level: Advanced
'A genuine page-turner and ideal holiday read. It leaves you unsettled and enthralled in equal measure' DAILY EXPRESS _____ Everyone has an idea of what their perfect life is. For Agatha, it's Meghan Shaughnessy's. These two women from vastly different backgrounds have one thing in common - a dangerou s secret that could destroy everything they hold dear. Both will risk everything to hide the truth, but their worlds are about to collide in a shocking act that cannot be undone. The compelling new psychological thriller that will break your heart into tiny pieces, from world-renowned author MICHAEL ROBOTHAM.   'Two terrific female characters, both with secrets. Add Michael Robotham's clean prose and whipcrack pacing. The result? A book you won't be able to put down, although you may occasionally want to hide your eyes' STEPHEN KING ____ Praise for Michael Robotham's pulse-pounding writing: 'Will have you turning the pages compulsively' The Times 'Robotham doesn't just make me scared for his characters, he makes my heart ache for them' Linwood Barclay 'Superbly exciting . . . a terrific read' Guardian 'A nerve-shredding thriller with the heart and soul so often missing from lesser crime and suspense novels. I couldn't stop reading, yet I didn't want Audie's story to end. Robotham is an absolute master' Stephen King on Life or Death ...Show more
Items per page:
1 - 10 of 10