$19.99
AUD
Category: Crime/Thriller | Series: Jack Reacher Ser.
'This is one of his best' - The Times Jack Reacher is back in a brand new white-knuckle read from Lee Child. It's a random universe, but once in a blue moon things turn out just right. In a nameless city, two rival criminal gangs are competing for control. But they hadn't counted on Jack Reacher arrivi ng on their patch. Reacher is trained to notice things. He's on a Greyhound bus, watching an elderly man sleeping in his seat, with a fat envelope of cash hanging out of his pocket. Another passenger is watching too ... hoping to get rich quick. As the mugger makes his move, Reacher steps in. The old man is grateful, yet he turns down Reacher's offer to help him home. He's vulnerable, scared, and clearly in big, big trouble. What hold could the gangs have on the old guy? Will Reacher be in time to stop bad things happening? The odds are better with Reacher involved. That's for damn sure. ...Show more
$19.99
AUD
Category: Crime/Thriller | Series: Jack Reacher Ser. | Reading Level: very good
It?s just a voice plucked from the air- 'The American wants a hundred million dollars?.For what? Who from? It?s 1996, and the Soviets are long gone. But now there?s a new enemy. In an apartment in Hamburg, a group of smartly-dressed young Saudis are planning something big.In the morning they gave Reache r a medal, and in the afternoon they sent him back to school.Jack Reacher is fresh off a secret mission. The Army pats him on the back and sends him to a school with only three students- Reacher, an FBI agent, and a CIA analyst. Their assignment? To find that American. And what he?s selling. And to whom. There is serious shit going on, signs of a world gone mad. Night School takes Reacher back to his army days, but this time he?s not in uniform. With trusted sergeant Frances Neagley at his side, he must carry the fate of the world on his shoulders, in a wired, fiendishly clever new adventure that will make the cold sweat trickle down your spine. ...Show more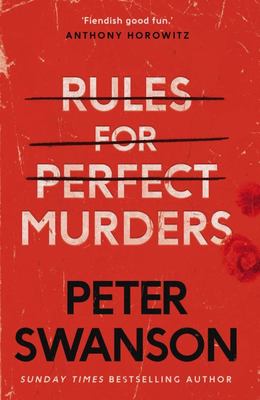 $29.99
AUD
Category: Crime/Thriller | Reading Level: very good
From a master of suspense... Eight classic murders. A single crime obsessive. Countless thrilling twists. A series of unsolved murders with one thing in common: each of the deaths bears an eerie similarity to the crimes depicted in classic mystery novels. The deaths lead FBI Agent Gwen Mulvey to mystery bookshop Old Devils. Owner Malcolm Kershaw had once posted online an article titled 'My Eight Favourite Murders,' and there seems to be a deadly link between the deaths and his list - which includes Agatha Christie's The ABC Murders, Patricia Highsmith's Strangers on a Train and Donna Tartt's The Secret History. Can the killer be stopped before all eight of these perfect murders have been re-enacted? ...Show more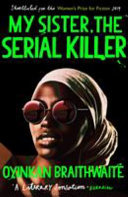 $19.99
AUD
Category: Crime/Thriller
NOMINATED FOR THE 2019 BOOKER PRIZE WINNER OF THE LA TIMES BOOK PRIZE FOR MYSTERY/THRILLERFINALIST FOR THE 2019 WOMEN'S PRIZE   Korede's sister Ayoola is many things: the favorite child, the beautiful one, possibly sociopathic. And now Ayoola's third boyfriend in a row is dead, stabbed through the hea rt with Ayoola's knife. Korede's practicality is the sisters' saving grace. She knows the best solutions for cleaning blood (bleach, bleach, and more bleach), the best way to move a body (wrap it in sheets like a mummy), and she keeps Ayoola from posting pictures to Instagram when she should be mourning her "missing" boyfriend. Not that she gets any credit.   Korede has long been in love with a kind, handsome doctor at the hospital where she works. She dreams of the day when he will realize that she's exactly what he needs. But when he asks Korede for Ayoola's phone number, she must reckon with what her sister has become and how far she's willing to go to protect her. ...Show more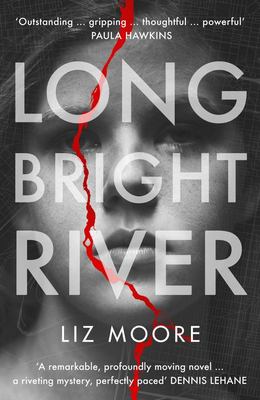 $32.99
AUD
Category: Crime/Thriller
Some police look the other way when a sex worker is murdered. But Mickey can't - because her sister could be next. In a Philadelphia neighbourhood rocked by the opioid crisis, two once-inseparable sisters find themselves at odds. One, Kacey, lives on the streets in the vice of addiction. The other, Mick ey, walks those same blocks on her police beat. They don't speak anymore, but Mickey never stops worrying about her sibling. Then Kacey disappears, suddenly, at the same time that a mysterious string of murders begins in Mickey's district, and Mickey becomes dangerously obsessed with finding the culprit - and her sister - before it's too late. Alternating its present-day mystery with the story of the sisters' childhood and adolescence, Long Bright River is at once heart-pounding and heart-wrenching- a gripping suspense novel that is also a moving story of sisters, addiction, and the formidable ties that persist between place, family, and fate. ...Show more
$19.99
AUD
Category: Crime/Thriller
The Girl on the Train meets Before I Go to Sleep with a dash of Bridget Jones in this chilling tale of love gone horribly wrong ... Some love affairs change you forever. Someone comes into your orbit and swivels you on your axis, like the wind working on a rooftop weather vane. And when they leave, as the wind always does, you are different; you have a new direction. And it's not always north.' Any woman who's ever been involved with a bad, bad man and been dumped will understand what it feels like to be broken, broken-hearted and bent on revenge. Taylor Bishop is hurt, angry and wants to destroy Angus Hollingsworth in the way he destroyed her: 'Insidiously. Irreparably. Like a puzzle he'd slowly dissembled ... stolen a couple of pieces from, and then discarded, knowing that nobody would ever be able to put it back together ever again.' So Taylor consults The Art of War and makes a plan. Then she takes the next irrevocable step - one that will change her life forever. Things start to spiral out of her control - and The Sunday Girl becomes impossible to put down. Praise for The Sunday Girl 'A gripping psychological thriller' The Daily Telegraph 'The Girls Club of psychological thrillers has a worthy new member' Herald Sun 'Exciting, irresistible, and real' Good Reading ...Show more
$19.99
AUD
Category: Crime/Thriller
Instant International Bestseller "A nuanced story line perfectly in tune with our #metoo times." --People, Book of the Week "One of the season's most buzzed-about thrillers." --Bookish "A strong choice for book clubs. Former political correspondent Vaughan makes an impressive debut with this savvy, p ropulsive courtroom drama." --Kirkus Reviews (starred review) "Vaughan offers gripping insight into a political scandal's hidden machinations and the tension between justice and privilege...Absorbing, polished." --Booklist (starred review) "Skillfully interweaving the story of the unfolding scandal, Vaughan gradually reveals just how shockingly high the stakes are...Sinewy...engrossing, twist-filled." --Publishers Weekly (starred review) Some people's secrets are darker than others. Sophie Whitehouse has a lovely home, two adorable children, and a handsome, successful husband. In other words, she has the "perfect" life. But everything changes the night her husband James comes home and confesses an indiscretion. Suddenly, her neat, ordered world is turned upside down. Did she ever really know the man she married? James's revelation, as it turns out, is just the tip of the iceberg: a larger scandal is about to explode. James stands accused of a terrible crime, and their family is shoved into the spotlight as his trial begins. Meanwhile, behind the scenes, another woman is working to destroy Sophie's husband. Sophie remains convinced of James;s innocence and is desperate to protect her precious family from the rumors that threaten to rip them apart. She's kept his darkest secret ever since their university days. And if she stood by him then, she can do it now. But, the truth is even more shocking than anyone ever could have thought. Is James the guilty perpetrator or an innocent victim of a toxic agenda? In this riveting story of power, revenge, and deception, no one's motives are pure, but some people's secrets are much darker than others. ...Show more
$19.99
AUD
Category: Crime/Thriller
#1 NEW YORK TIMES BESTSELLER * A shocking discovery on a honeymoon in paradise changes the lives of a picture-perfect couple in this taut psychological thriller debut--for readers of Ruth Ware, Paula Hawkins, and Shari Lapena. "A psychological thriller that captivated me from page one. What unfolds mak es for a wild, page-turning ride! It's the perfect beach read!"--Reese Witherspoon (Reese's Book Club x Hello Sunshine book pick) NAMED ONE OF THE BEST BOOKS OF THE YEAR BY GLAMOUR AND NEWSWEEK If you could make one simple choice that would change your life forever, would you?   Erin is a documentary filmmaker on the brink of a professional breakthrough, Mark a handsome investment banker with big plans. Passionately in love, they embark on a dream honeymoon to the tropical island of Bora Bora, where they enjoy the sun, the sand, and each other. Then, while scuba diving in the crystal blue sea, they find something in the water. . . .   Could the life of your dreams be the stuff of nightmares?   Suddenly the newlyweds must make a dangerous choice: to speak out or to protect their secret. After all, if no one else knows, who would be hurt? Their decision will trigger a devastating chain of events. . . .   Have you ever wondered how long it takes to dig a grave?   Wonder no longer. Catherine Steadman's enthralling voice shines throughout this spellbinding debut novel. With piercing insight and fascinating twists, Something in the Water challenges the reader to confront the hopes we desperately cling to, the ideals we're tempted to abandon, and the perfect lies we tell ourselves. Praise for Something in the Water "Superbly written, clever and gripping."--B. A. Paris, New York Times bestselling author of Behind Closed Doors  "Deliciously dramatic."--Entertainment Weekly  "Thrilling . . . the perfect beach read."--PopSugar "A dark glittering gem of a thriller."--Kirkus Reviews (starred review) "Arresting . . . deftly paced, elegantly chilly . . . [Catherine] Steadman brings . . . wit, timing and intelligence to this novel. . . . Something in the Water is a proper page-turner."--The New York Times ...Show more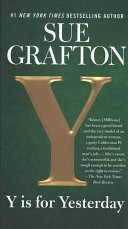 $22.99
AUD
Category: Crime/Thriller | Series: A\Kinsey Millhone Novel Ser.
Y is for Yesterday is the twenty-fifth in the Kinsey Millhone mystery series by Sue Grafton. The darkest and most disturbing case report from the files of Kinsey Millhone, Y is for Yesterday begins in 1979, when four teenage boys from an elite private school sexually assault a fourteen-year-old classmat e - and film the attack. Not long after, the tape goes missing and the suspected thief, a fellow classmate, is murdered. In the investigation that follows, one boy turns in evidence for the state and two of his peers are convicted. But the ringleader escapes without a trace. Now, it's 1989 and one of the perpetrators, Fritz McCabe, has been released from prison. Moody, unrepentant, and angry, he is a virtual prisoner of his ever-watchful parents - until a copy of the missing tape arrives with a ransom demand. That's when the McCabes call Kinsey Millhone for help. As she is drawn into their family drama, she keeps a watchful eye on Fritz. But he's not the only one being haunted by the past. A vicious sociopath with a grudge against Millhone may be leaving traces of himself for her to find . . . ...Show more