$49.99
AUD
Category: Cookery
7 WAYS TO REINVENT YOUR FAVOURITE INGREDIENTS WITH MORE THAN 120 NEW, EXCITING AND TASTY RECIPES Jamie's looked at the top ingredients we buy week in, week out. We're talking about those meal staples we pick up without thinking - chicken breasts, salmon fillets, mince, eggs, potatoes, broccoli, mushroo ms, to name but a few. We're all busy, but that shouldn't stop us from having a tasty, nutritious meal after a long day at work or looking after the kids. So, rather than trying to change what we buy, Jamie wants to give everyone new inspiration for their favourite supermarket ingredients. Jamie will share 7 achievable, exciting and tasty ways to cook 18 of our favourite ingredients, and each recipe will include a minimal amount of ingredients. Across the book, at least 70% of the recipes will be everyday options from both an ease and nutritional point of view, meaning you're covered for every day of the week. With everything from fakeaways and traybakes to family and freezer favourites, you'll find bags of inspiration to help you mix things up in the kitchen. Step up, 7 WAYS, the most reader-focused cookbook Jamie has ever written. ...Show more
$39.99
AUD
Category: Cookery
The annual bible for lovers of Australian wine, detailing the best wineries and vintages of the key regions.   For over thirty years James Halliday has been Australia's most respected wine critic, and his Halliday Wine Companion is recognized as the industry benchmark for Australian wine. A best-selling annual, the Halliday Wine Companion is the go-to guide for wine ratings, regions, best varietals, winery reviews and a curated selection of the best wines in Australia. The 2021 edition has been completely revised to bring readers up-to-the-minute information.   In his inimitable style, Halliday shares his extensive knowledge of wine through detailed tasting notes with points, price, value symbol and advice on best-by drinking, as well as each wine's closure and alcohol content. He provides information about wineries and winemakers, including vineyard sizes, opening times and contact details. The perfect self-purchase or gift for the wine lover in your life.   ...Show more
$39.99
AUD
Category: Cookery
125 classic recipes to fire up every barbecue.
Nonna Knows Best
by Jaclyn Crupi; Felicita Sala (Illustrator)
$24.99
AUD
Category: Cookery
  In Nonna Knows Best, Jaclyn Crupi celebrates the passion, generosity of spirit and good old- fashioned wisdom of nonnas and shares the secrets that make them so special, including mouth-watering recipes from la cucina della nonna (nonna's kitchen), foolproof tips, sayings and advice for every life mom ent. Charming, entertaining and insightful, Nonna Knows Best is the perfect gift for anyone in need of a big warm Italian hug (and a container full of leftover pasta).  ...Show more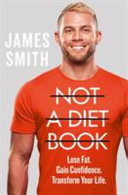 $42.99
AUD
Category: Cookery
Are you ready to change your life? Are you sick of always wearing black and getting undressed in the dark? Are you fixated with a number on the scales? Are you afraid to step into the gym and commit to a routine? Is your confidence at an all-time low? Is all of this having a negative impact on your life , relationships and happiness? James Smith is armed with every tool you'll ever need to achieve incredible results - from dieting, training and staying in shape to identifying the fads, cons and nonsense that get in the way of genuine lasting progress. Learn to reset your current mindset and attitude towards your diet and training, with chapters covering: * Fat loss versus muscle gain * Metabolism and 'body types' * Protein targets and calorie tracking * Common fitness fallacies * Female fat loss * Supplements * Training versus exercising * The importance of sleep * Forming habits This book will put you back in control. It is not a fad diet or a short-term training plan. It will empower you to adopt better habits that will allow you to take charge of your life. ...Show more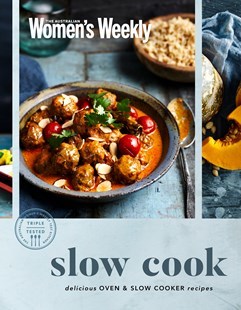 AWW Slow Cook
by The Australian Women's Weekly
$34.99
AUD
Category: Cookery
There is nothing more comforting and pleasing than a big bowl of food that has been lovingly slow cooked. Whether that be a luscious thick stew, a spiced-studded curry or a slow roasted piece of meat, slow cooking is what makes the colder days bareable. With foolproof recipes using the stove, oven and y our kitchen-top slow cooker, we've collected our best old and new favourite slow cooked recipes, that will keep your warm and happy all winter long. ...Show more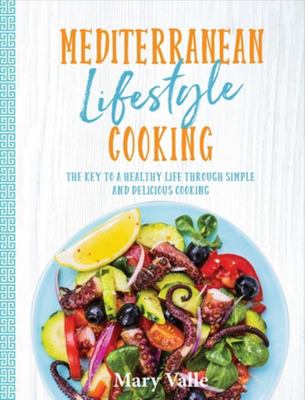 $35.00
AUD
Category: Cookery
Beautiful recipes from breakfast through to dinner with healthy snacks and sweet treats that all the family can enjoy and benefit from.The Mediterranean plate is not only about the food but also about the lifestyle.The importance of this lifestyle is evident in the research into the longevity of the peo ple of who live in the Mediterranean and around the Aagen Sea.The enjoyment of a Mediterranean diet enriched by olive oil seems to be the key. It has often been referred to as the healthiest way to eat. It is rich in excellent olive oil, the best yogurt, whole grains, fish and seafood, sun-kissed seasonal fruit and vegetables, wild greens and bean dishes every meal, and fruit always following the main, small portions of meat and cheeses. But always with olive oil. Mary Valle brings you on a journey through the Mediterranean with an introduction into the use of olive oil and essential pantry items. Mary's style of cooking is seasonal, simple, healthy and delicious. Beautiful recipes from breakfast through to dinner with healthy snacks and sweet treats that all the family can enjoy and benefit from. ...Show more
Eat Like The Animals
by David Raubenheimer; Stephen J. Simpson
$39.99
AUD
Category: Cookery
Our evolutionary ancestors once possessed the ability to intuit what food their bodies needed, in what proportions, and ate the right things in the proper amounts--effortlessly balanced. When and why did we lose this ability, and how can we get it back? David Raubenheimer and Stephen Simpson answer the se questions in a compelling narrative, based upon five "eureka" moments they experienced in the course of their groundbreaking research. The book shares their colorful scientific journey--from the foothills of Cape Town, to the deserts of Australia--culminating in a unifying theory of nutrition that has profound implications for our current epidemic of metabolic diseases and obesity. The authors ultimately offer useful prescriptions to understand the unwanted side effects of fad diets, gain control over one's food environment, and see that delicious and healthy are integral parts of proper eating. ...Show more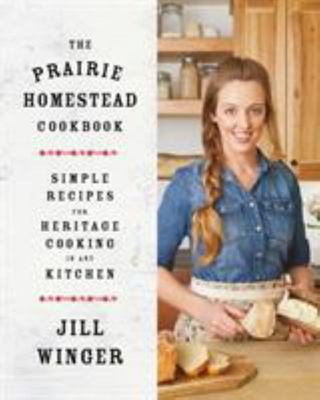 $59.99
AUD
Category: Cookery
Jill Winger, creator of the award-winning blog The Prairie Homestead, introduces her debut The Prairie Homestead Cookbook, including 100+ delicious, wholesome recipes made with fresh ingredients to bring the flavors and spirit of homestead cooking to any kitchen table. With a foreword by bestselling au thor Joel Salatin The Pioneer Woman Cooks meets 100 Days of Real Food, on the Wyoming prairie. While Jill produces much of her own food on her Wyoming ranch, you don't have to grow all--or even any--of your own food to cook and eat like a homesteader. Jill teaches people how to make delicious traditional American comfort food recipes with whole ingredients and shows that you don't have to use obscure items to enjoy this lifestyle. And as a busy mother of three, Jill knows how to make recipes easy and delicious for all ages. "Jill takes you on an insightful and delicious journey of becoming a homesteader. This book is packed with so much easy to follow, practical, hands-on information about steps you can take towards integrating homesteading into your life. It is packed full of exciting and mouth-watering recipes and heartwarming stories of her unique adventure into homesteading. These recipes are ones I know I will be using regularly in my kitchen." - Eve Kilcher These 109 recipes include her family's favorites, with maple-glazed pork chops, butternut Alfredo pasta, and browned butter skillet corn. Jill also shares 17 bonus recipes for homemade sauces, salt rubs, sour cream, and the like--staples that many people are surprised to learn you can make yourself. Beyond these recipes, The Prairie Homestead Cookbook shares the tools and tips Jill has learned from life on the homestead, like how to churn your own butter, feed a family on a budget, and experience all the fulfilling satisfaction of a DIY lifestyle. ...Show more
$39.99
AUD
Category: Cookery | Series: Downton Abbey Cookery Ser.
This slim, elegant volume captures the essence of teatime at Downton Abbey, including all of the classic sweet and savory recipes and proper serving techniques to recreate this venerable British tradition at home. No one knows better how to enjoy a proper English tea than the inhabitants of Downton Abb ey. With this enticing cookbook, fans of the PBS series and all anglophiles can recreate every cherished element of this cultural staple of British society--from Battenburg Cake and Bakewell Tart to scones and crumpets to traditional tea sandwiches. Proper etiquette and classic accoutrement for teatime service is duly noted, as are types of tea and brewing techniques. Colorful photography of finished dishes and visual excerpts of characters from the Downton Abbey series bring classic British afternoon tea service to life.   ...Show more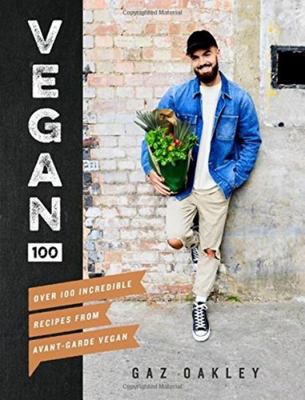 $34.99
AUD
Category: Cookery
Tempted to try your hand at vegan food but don't know where to start? Or even just to make meat-free Monday a regular thing? Long gone are the days of vegan food being dull and worthy: Vegan 100 is bold, vibrant and gorgeous. The emphasis in Gaz's 100 tempting vegan recipes is first and foremost on FLAV OR. From Deep Purple Soup to Sage and Smoked Chilli "Dog," through vegan "Fish and Chips" to Chocolate Tart and Raw Cacao "Cheesecake," it's all incredible-tasting food that just happens to be vegan. Delectable, beautiful and packed with dishes that are good for you, this is like no other vegan cookbook. ...Show more