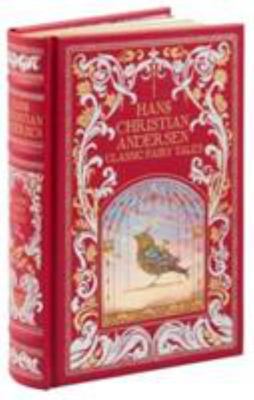 $49.99
AUD
Category: Classic | Series: Barnes and Noble Leatherbound Classic Collection
All of the magic and wonder of Complete Fairy Tales and Stories: Hans Christian Andersen is brought to you in this elegant leatherbound edition. Featuring beautiful detailing and eye-catching end papers, you'll want to keep this book where everyone can see it. Complete Fairy Tales and Stories: Hans Chri stian Andersen is part of Barnes & Noble's series of quality leatherbound volumes. Each title in the series presents a classic work in an attractively designed edition bound in genuine bonded leather. ...Show more
Les Miserables (Clothbound Classic)
by Christine Donougher (Translator); Victor Hugo; Robert Tombs (Introduction by); Norman Denny (Introduction by, Translator); Coralie Bickford-smith (Illustrator)
$49.99
AUD
Category: Classic | Series: Penguin Clothbound Classics Ser.
Now a major musical film from Oscar-winning director Tom Hooper (The King's Speech), starring Hugh Jackman, Russell Crowe and Anne Hathaway, and also featuring Amanda Seyfreid, Helena Bonham-Carter and Sacha Baron-Cohen, Victor Hugo's Les Mis rables is one of the great works of western literature. Victo r Hugo's tale of injustice, heroism and love follows the fortunes of Jean Valjean (Hugh Jackman), an escaped convict determined to put his criminal past behind him. But his attempts to become a respected member of the community are constantly put under threat: by his own conscience, when, owing to a case of mistaken identity, another man is arrested in his place; and by the relentless investigations of the dogged Inspector Javert (Russell Crowe). It is not simply for himself that Valjean must stay free, however, for he has sworn to protect the baby daughter of Fantine (Anne Hathaway), driven to prostitution by poverty. Victor Hugo (1802-85) wrote volumes of criticism, Romantic costume dramas, satirical verse and political journalism but is best remembered for his novels, especially Notre-Dame de Paris (1831), also known as The Hunchback of Notre-Dame and Les Mis rables (1862) which was adapted into one of the most successful musicals of all time. 'All human life is here' Cameron Mackintosh, producer of the musical Les Mis rables 'One of the half-dozen greatest novels of the world' Upton Sinclair 'A great writer - inventive, witty, sly, innovatory' A. S. Byatt, author of Possession ...Show more
$12.99
AUD
Category: Classic | Series: Popular Penguins Ser. | Reading Level: very good
Pride and PrejudiceBy Jane AustenElizabeth Bennet is Austen's most liberated and unambiguously appealing heroine, and Pride and Prejudice has remained over most of the past two centuries Austen's most popular novel. The story turns on the marriage prospects of the five daughters of Mr. and Mrs. Bennet: Elizabeth forms a prejudice against the proud and distant Mr. Darcy; Darcy's charming friend Charles Bingley falls in love with her sister Jane; and the handsome officer George Wickham forms attachments successively to Elizabeth and to her sister Lydia. Irvine's extensive introduction sets the novel in the context of the literary and intellectual history of the period, and deals with such crucial background issues as early-nineteenth century class relations in Britain, and female exclusion from property and power. ...Show more
$12.99
AUD
Category: Classic | Series: Popular Penguins Ser. | Reading Level: very good
Wuthering Heightsby Emily BrontePerhaps the most haunting and tragic love story ever written, Wuthering Heights is the tale of Heathcliff, a brooding, troubled orphan, and his doomed love for Catherine Earnshaw. His desire for her leads him to madness, however, when Catherine is made to marry a wealthy lord, sending Heathcliff on a life-long quest to avenge himself upon those who stole his only love and his life. In this gripping chronicle of the never-ending conflict between the heart and the mind - and the pain and passion of true romance. ...Show more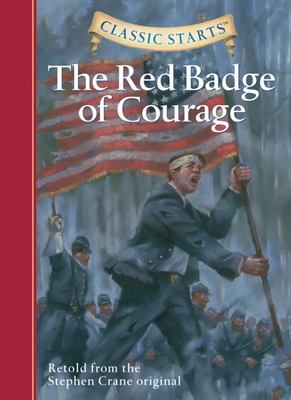 $9.99
AUD
Category: Classic | Series: Classic Starts
Henry Fleming dreams of becoming a hero in the Army, but worries how he will react to the blood, death and violence of a real battle. When that day arrives, he flees in terror. This gnaws at his conscience and he searches for redemption for what he has done. Set during the American Civil War, this is a tale of fear and courage. ...Show more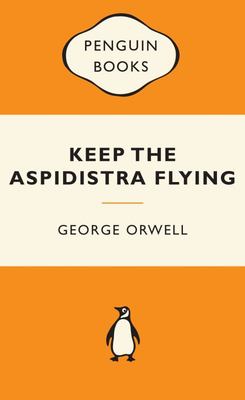 $12.99
AUD
Category: Classic | Series: Popular Penguins Ser.
A novel by the author of 1984 about a man determined to reject middle-class values who finds living in noble poverty more difficult than expected.   Gordon Comstock despises the materialism and shallowness of middle-class life--the worship of money, the striving for dull, stuffy respectability. To live up to his ideals, he quits his lucrative position as an advertising copywriter and devotes himself to poetry and other high-minded pursuits.   But low-paid part-time employment and a constant shortage of cash is not exactly conducive to creativity and happiness. The stress even causes him to lash out at his devoted girlfriend, Rosemary, who he suspects of preferring a richer man. This sharply witty novel about the difficulties of idealism and the effects of financial strain is yet another outstanding read from the genius who brought us Animal Farm, Down and Out in Paris and London, and other enduring works. ...Show more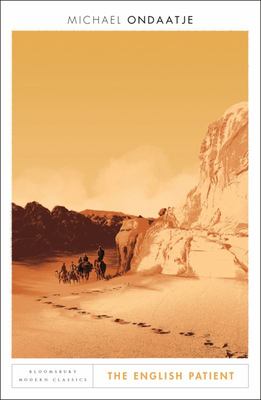 $17.99
AUD
Category: Classic
With unsettling beauty and intelligence, this Golden Man Booker Prize-winning novel traces the intersection of four damaged lives in an abandoned Italian villa at the end of World War II. The nurse Hana, exhausted by death, obsessively tends to her last surviving patient. Caravaggio, the thief, tries to reimagine who he is, now that his hands are hopelessly maimed. The Indian sapper Kip searches for hidden bombs in a landscape where nothing is safe but himself. And at the center of his labyrinth lies the English patient, nameless and hideously burned, a man who is both a riddle and a provocation to his companions--and whose memories of suffering, rescue, and betrayal illuminate this book like flashes of heat lightning. ...Show more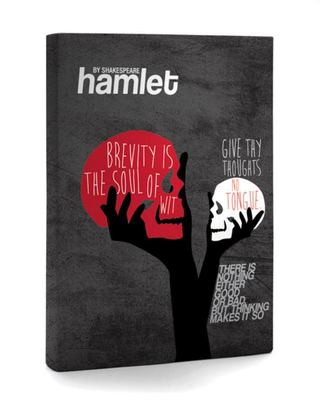 $19.99
AUD
Category: Classic | Series: PublikumArt Gift and Accessories Ser.
A great companion for thinkers or artists to put their thoughts, notes, and sketches, these blank journals include intriguing quotes and unique illustrations from literary classics on cream colored, acid free, archival quality, lined pages.
$14.99
AUD
Category: Classic | Reading Level: very good
Renowned urban artist Shepard Fairey's new look for Orwell's classic dystopian taleOne of Britain's most popular novels, George Orwell's Nineteen Eighty-Four is set in a society terrorised by a totalitarian ideology propagated by The Party. Winston Smith works for the Ministry of Truth in London, chief city of Airstrip One. Big Brother stares out from every poster, the Thought Police uncover every act of betrayal. When Winston finds love with Julia, he discovers that life does not have to be dull and deadening, and awakens to new possibilities. Despite the police helicopters that hover and circle overhead, Winston and Julia begin to question the Party; they are drawn towards conspiracy. Yet Big Brother will not tolerate dissent - even in the mind. For those with original thoughts they invented Room 101. . . Nineteen Eighty-Fouris George Orwell's terrifying vision of a totalitarian future in which everything and everyone is slave to a tyrannical regime. The novel also coined many new words and phrases which regular appear in popular culture, such as 'Big Brother', 'thoughtcrime', 'doublethink' and 'Newspeak'.%%%One of Britain's most popular novels, George Orwell's dystopian tale Nineteen Eighty-Four is set in a society terrorised by a totalitarian ideology propagated by The Party. 'It was a bright cold day in April, and the clocks were striking thirteen.'Winston Smith works for the Ministry of Truth in London, chief city of Airstrip One. Big Brother stares out from every poster, the Thought Police uncover every act of betrayal. When Winston finds love with Julia, he discovers that life does not have to be dull and deadening, and awakens to new possibilities. Despite the police helicopters that hover and circle overhead, Winston and Julia begin to question the Party; they are drawn towards conspiracy. Yet Big Brother will not tolerate dissent - even in the mind. For those with original thoughts they invented Room 101. . . Nineteen Eighty-Fouris George Orwell's terrifying vision of a totalitarian future in which everything and everyone is slave to a tyrannical regime. The novel also coined many new words and phrases which regular appear in popular culture, such as 'Big Brother', 'thoughtcrime', 'doublethink' and 'Newspeak'.'More relevant to today that almost any other book that you can think of' Jo Brand'Right up there among my favourite books...I read it again and again' Margaret AtwoodGeorge Orwell (Eric Arthur Blair) was an accomplished social, political and literary commentator and essayist known for his non-fiction works The Road to Wigan Pierand Homage to Catalonia. His most famous novels, Animal Farmand 1984 have influenced a generation of twentieth century political satirists and dystopian novelists. This edition of Orwell's seminal novel is introduced by Professor Peter Davidson. ...Show more
$16.99
AUD
Category: Classic | Series: Penguin Modern Classics
'All animals are equal - but some are more equal than others' When the downtrodden animals of Manor Farm overthrow their master Mr Jones and take over the farm themselves, they imagine it is the beginning of a life of freedom and equality. But gradually a cunning, ruthless élite among them, masterminde d by the pigs Napoleon and Snowball, starts to take control. Soon the other animals discover that they are not all as equal as they thought, and find themselves hopelessly ensnared as one form of tyranny is replaced with another. 'It is the history of a revolution that went wrong - and of the excellent excuses that were forthcoming at every step for the perversion of the original doctrine,' wrote Orwell for the first edition of Animal Farm in 1945. Orwell wrote the novel at the end of 1943, but it almost remained unpublished; its savage attack on Stalin, at that time Britain's ally, led to the book being refused by publisher after publisher. Orwell's simple, tragic fable has since become a world-famous classic. ...Show more
$6.99
AUD
Category: Classic | Series: Classics Library
This beautiful Penguin Classics clothbound edition of Tolstoy's great novel is translated with an introduction and notes by Anthony Briggs, and with an afterword by Orlando Figes.At a glittering society party in St Petersburg in 1805, conversations are dominated by the prospect of war. Terror swiftly en gulfs the country as Napoleon's army marches on Russia, and the lives of three young people are changed forever. The stories of quixotic Pierre, cynical Andrey and impetuous Natasha interweave with a huge cast, from aristocrats and peasants to soldiers and Napoleon himself. In War and Peace, Tolstoy entwines grand themes - conflict and love, birth and death, free will and faith - with unforgettable scenes of nineteenth-century Russia, to create a magnificent epic of human life in all its imperfection and grandeur.Anthony Briggs's superb translation combines stirring, accessible prose with fidelity to Tolstoy's original, while Orlando Figes's afterword discusses the novel's vast scope and depiction of Russian identity. This edition also contains appendices, notes, a list of prominent characters and maps.'A masterpiece ... This new translation is excellent' - Anthony Beevor ...Show more