$16.99
AUD
Category: Children's Fiction | Series: Five Nights at Freddy's Ser.
A pulsepounding collection! Series creator, Scott Cawthon, spins three sinister novella-length stories from di erent corners of FNAFs canon. Each story comes complete with accompanying artwork from a fan-favourite game artist, to bring the horror to life in a whole new way. Readers beware: In this start ling world, desperate wishes have an unexpected cost, beautiful trinkets reveal appalling powers, and harmless pranks can go awry in ghastly ways. ...Show more
$17.99
AUD
Category: Children's Fiction | Series: Supernatural Investigations
Amari Peters has never stopped believing her missing older brother, Quinton, is alive. Not even when the police told her otherwise, or when she got in trouble for standing up to bullies who said he was gone for good. So when she discovers a ticking briefcase in his closet containing a nomination for a summer tryout at the Bureau of Supernatural Affairs, she's certain the secretive organisation holds the key to locating Quinton – if only she can wrap her head around the idea of magicians, fairies, aliens, and other supernatural creatures all being real. Now she must compete for a spot against kids who've known about magic their whole lives. No matter how hard she tries, Amari can't seem to escape their intense scrutiny and doubt – especially once her own supernaturally enhanced talent is deemed 'illegal'. With an evil magician threatening the supernatural world, and her own classmates thinking she's an enemy, Amari has never felt more alone. But if she doesn't stick it out and pass the tryouts, she may never find out what happened to Quinton ... Harry Potter meets Men in Black in this exhilarating debut middle-grade fantasy, the first in a trilogy filled with #blackgirlmagic. Perfect for fans of Tristan Strong Punches a Hole in the Sky, the Percy Jackson series and Nevermoor. ...Show more
$15.99
AUD
Category: Children's Fiction | Series: E-Boy
Part human. Part robot. All hero!   Last week Ethan was just a teenage kid who was lying in hospital with a brain tumour. That was last week.Now, Ethan has the superhuman power to hack any computer system with his mind, and he and Doctor Penny are in a battle with Gemini, the android healer-turned-deadl y assassin.The Robofight Games might be the perfect cover for their mission. Or they might find themselves in even more trouble...Robot vs human. Country vs country.Who will cheat? And who will win? ...Show more
$14.99
AUD
Category: Children's Picture Book
Bluey and Bingo head to the pool with Dad. What could go wrong? A gorgeous board book for kids of all ages. Bluey has been a phenomenal success since airing on ABC KIDS in October 2018, amassing legions of dedicated fans and hugely popular ranges of books, toys, clothes, games and more. It holds the cov eted position of being the most watched program ever on ABC iView, with over 260 million plays for Series One, and is the winner of an International Emmy for Most Outstanding Children's Programme.   ...Show more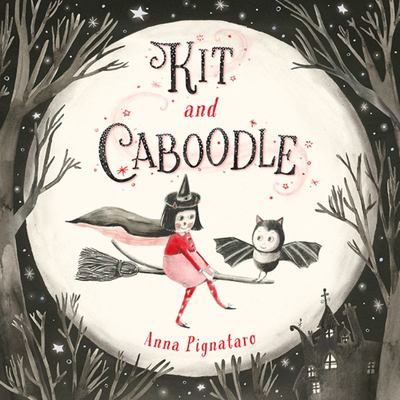 $24.99
AUD
Category: Children's Picture Book
Witches are good at casting spells, flying and making potions, right? Kit is a witch, but she isn't very good at witchy things. One Halloween, a bedraggled bat named Caboodle comes tumbling through Kit's window. She tries using magic to fix his broken wing, but the results are … unexpected. Caboodle cau ses havoc in the house as he waits for his wing to heal. Kit is at her wit's end. But when Caboodle goes missing, Kit realises just how special he is to her. A beautiful mix of magic and humour, and a celebration of true friendship. ...Show more
$45.00
AUD
Category: Children's Picture Book
A mythical monster, a kingdom in peril, an adventure that will test two children's bravery to the limit. Discover a brilliantly original fairy tale about the power of hope and friendship to triumph against all odds, from one of the world's best storytellers. The kingdom of Cornucopia was once the happie st in the world. It had plenty of gold, a king with the finest moustaches you could possibly imagine, and butchers, bakers and cheesemongers whose exquisite foods made a person dance with delight when they ate them. Everything was perfect – except for the misty Marshlands to the north which, according to legend, were home to the monstrous Ickabog. Anyone sensible knew that the Ickabog was just a myth, to scare children into behaving. But the funny thing about myths is that sometimes they take on a life of their own. Could a myth unseat a beloved king? Could a myth bring a once happy country to its knees? Could a myth thrust two children into an adventure they didn't ask for and never expected? If you're feeling brave, step into the pages of this book to find out… A beautiful hardback edition, perfect for sharing and gift-giving. Brought to life with full-colour illustrations by the young winners of The Ickabog competition.   ...Show more
$14.99
AUD
Category: Children's Fiction
The spellbinding sequel to Tom Fletcher's bestselling magical adventure, The Christmasaurus. 'She is the best-kept Christmas secret of all,' whispered Santa Claus. 'Which is surprising, because Christmas itself would not exist without her. She is older than time itself, yet still as young as tomorrow. She is known only as the Winter Witch.' One year has passed since William Trundle's incredible adventure with the most extraordinary dinosaur: the Christmasaurus. Now, William is swept back to the magical North Pole, where he meets the mysterious, icy Winter Witch - whose power to control time allows Santa Claus to make the long journey all around the world every Christmas Eve. And when they learn that the fate of Christmas itself hangs in the balance, William and the Christmasaurus must work with the Winter Witch to protect it... Full of magic and music, humour and heart, and a friendship like no other, The Christmasaurus and the Winter Witch is the most enchanting Christmas read for the whole family. ...Show more

$24.99
AUD
Category: Children's Picture Book
THE ADVENTURES OF THE OTWAY THREE is a story about three Australian bush animals, who live in Barramunga, near Stevenson's Falls in Victoria. Their names are Kandy Koala, Willy Wombat and Edison Echidna. The story finds them at Stevenson's Falls where they play a game of hide and seek. As usual, they ha ve a lot of fun and laughter, especially when Edison nearly rolls into the creek and Willy, unbeknownst to him, has gum leaves stuck on his head. They enjoy their game and are grateful for the life they lead and are happy to live in such a beautiful place. ...Show more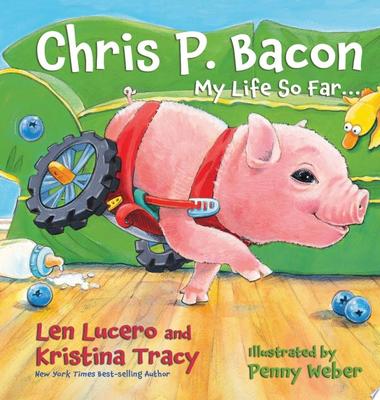 $16.99
AUD
Category: Children's Picture Book
Welcome to the life of Chris P. Bacon! This adorable baby pig, who was born without the use of this back legs, became a YouTube and talk-show sensation when his adopted dad, veterinarian Len Lucero, posted a video online of tiny Chris learning how to use a cart made out of toys. This determined piglet s oon mastered the device and was rolling to interviews across the country. Here, in his first book, this inspiring little guy tells the story of his life so far. ...Show more
$24.99
AUD
Category: Children's Non-Fiction
Archie Roach AM's deeply personal song, 'Took the Children Away', from his 1990 debut album, Charcoal Lane, was the first song ever to receive a prestigious Australian Human Rights Award. Its impact was immediate, shining a stark light on Australia's shameful past practices of removing children from the ir families. The song also speaks of love and reconnection and has travelled across seas into the hearts of First Nations communities everywhere. One dark day, when Archie was just two years old, big black government cars came to his home at Framlingham Aboriginal Mission in southwest Victoria. They forcibly took Archie away from his mother, father and family - everything he had ever known. They took away thousands of other Aboriginal children, right around Australia. Powerful people had decided that these children would be better off living and learning all the white man's ways. Frightened and alone, they grew up in institutions and foster homes. They became known as the Stolen Generations.  Ruby Hunter was one of those children, too, only eight when she was taken from the loving arms of her grandmother living on the Coorong in South Australia. Archie and Ruby met and fell in love as homeless teenagers and Archie started writing songs to help ease his pain. Archie's songs, loved by fans worldwide, tell a powerful story of survival and renewal, and the healing power of music.   In this special 30th anniversary edition, Archie's iconic lyrics sit alongside evocative illustrations by his beloved soulmate and musical collaborator, Ruby Hunter. Also included are Archie's recollections of his family and rare historical photographs. Aboriginal and Torres Strait Islander readers are warned that this book contains images of people who are deceased or who may now be deceased.     ...Show more
$19.99
AUD
Category: Children's Picture Book | Reading Level: Early Childhood
A delightful picture book about a friendship between an exuberant but loveable dachshund and his more retiring, tidy housemate.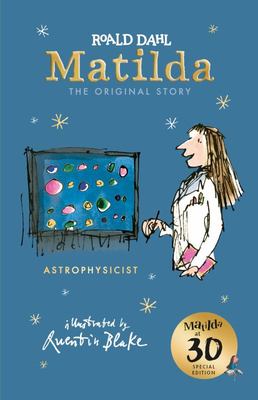 $27.99
AUD
Category: Children's Fiction
___________ The original, magical story with a brand new cover from Quentin Blake! October 2018 marks 30 years since Matilda was published! This brand new jacket comes with a never-before-seen illustration of Matilda as an astrophysicist - one of the careers that Quentin Blake himself has imagined tha t Matilda might have at 30 years old. Matilda Wormwood A remarkable child with a magical mind. Mr and Mrs Wormwood Matilda's parents - liars, swindlers and TV addicts. Miss Trunchbull Headmistress of Crunchem Hall and the world's biggest bully. Bruce Bogtrotter Chocolate-cake-eating extraordinaire! These are just some of the unforgettable characters from this classic story by the world's number one storyteller - now with a brand-new cover design from Quentin Blake to celebrate the 30th anniversary of the publication of Matilda. Also available: Matilda at 30: World Traveller Matilda at 30: Chief Executive of the British Library ...Show more