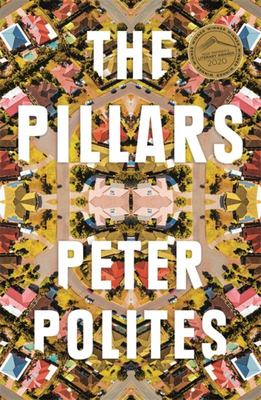 $32.99
AUD
Category: Children's Non-Fiction | Reading Level: near fine
A thrilling new novel from the author of critically acclaimed DOWN THE HUME. Don't worry about the housing bubble, she would say. Don't worry about the fact that you will never be able to afford a home. Worry about the day after. That's when they will all come, with their black shirts and bayonets, and then you will see the drowned bodies and slit necks. And I would stand there and say, But Mum, I'm ten years old. Working as a writer hasn't granted Panos the financial success he once imagined, but lobbying against a mosque being built across the road from his home (and the occasional meth-fuelled orgy) helps to pass the time. He's also found himself a gig ghostwriting for a wealthy property developer. The pay cheque alone is enough for him to turn a blind eye to some dodgy dealings - at least for the time being. In a world full of flashy consumerism and aspiration, can Panos really escape his lot in life? And does he really want to? A novel of dark desires and moral gray areas, THE PILLARS is an extraordinary new novel from one of Australia's most exciting contemporary voices. Praise for DOWN THE HUME: 'DOWN THE HUME [is] essential reading in these times of "border protection"' - The Saturday Paper 'DOWN THE HUME's propulsive rhythm feels like entering a strong current. Its fast pace and escalating plot are typical of the noir genre, but it is also filled with unexpected and precise turns of phrase, which can shift quickly from the menial to the lyrical.' - The Guardian 'DOWN THE HUME should rightly take its place alongside the fiction of Christos Tsiolkas [and] Maxine Beneba Clarke... as work that reflects the reality and occasional ugliness of Australia's multiculturalism.' - Australian Book Review 'DOWN THE HUME is a robust study of ethnic, class and sexual identities in contemporary Australia.'- The Weekend Australian ...Show more
$17.99
AUD
Category: Children's Non-Fiction
Everyone has scars. Some are just easier to see ... 16-year-old Ava Lee is heading back to school one year after a house fire left her severely disfigured. She's used to the names, the stares, the discomfort, but there's one name she hates most of all: Survivor. What do you call someone who didn't mean to survive? Who sometimes wishes she hadn't? When she meets a fellow survivor named Piper at therapy, Ava begins to feel like she's not facing the nightmare alone. Piper helps Ava reclaim the pieces of Ava Before the Fire, a normal girl who kissed boys and sang on stage. But Piper is fighting her own battle for survival, and when Ava almost loses her best friend, she must decide if the new normal she's chasing has more to do with the girl in the glass--or the people by her side.  The beautiful, life-affirming debut from Erin Stewart that's being called the YA answer to Wonder. Perfect for fans of Jandy Nelson, Nicola Yoon and John Green. ...Show more
$24.99
AUD
Category: Children's Non-Fiction
Explore the universe and learn about the science and history of space discovery in this educational and interactive guide Humans have always sought to push the boundaries of discovery, exploring not only Earth but the universe beyond. For centuries, scientists have been fascinated by space, studying ev erything from the planets to supernovas. The discoveries they've made have radically changed our view of the universe and our place in it.   An out-of-this-world experience, Spacepedia lets kids explore space through the stories in the stars. Young readers can learn about the science of the solar system and the history of space exploration, even getting a glimpse into the future of space technology and how it compares to the imaginings of popular sci-fi books and movies. Aspiring astronauts will get a comprehensive overview of everything space, from Galileo's first telescope to robots on the Red Planet. Filled with interactive inserts, photos, and illustrations, this encyclopedic guide to the universe takes kids on an exciting and interactive journey through space. ...Show more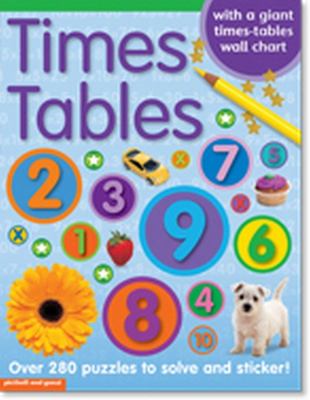 $8.99
AUD
$9.99
(10% off)
Category: Children's Non-Fiction
Interactive activity pages, colourful stickers and an eye-catching pull-out poster make learning your times tables fun not glum! With times tables from 1 to 12, this friendly guide will prove an invaluable purchase.
Animalia
by Jean-Baptiste Del Amo
$32.99
AUD
Category: Children's Non-Fiction | Reading Level: near fine
Animalia tells the confronting and compelling story of a peasant family in south-west France as they develop their plot of land into an intensive pig farm. In an environment dominated by animals, five generations endure the cataclysm of two world wars, economic disasters, and the emergence of a brutal i ndustrialism. Only the enchanted realm of childhood-that of leonore, the matriarch, and Jerome, her grandson-and the innate freedom of the animals offer any respite from the barbarity of humanity. Animalia is a powerful novel about man's desire to conquer nature and the transmission of violence from one generation to the next. ...Show more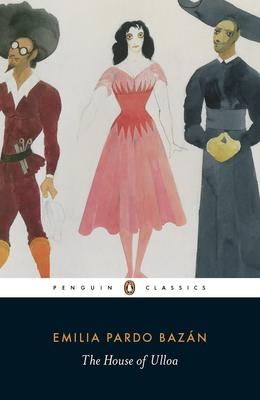 $14.99
AUD
Category: Children's Non-Fiction | Series: Pocket Penguins
'Then he saw the barrel of a gun aimed dead on target - not at him, as he might have expected, but at the clergyman's back.' Set in a crumbling Spanish mansion, the House of Ulloa follows innocent and timid Father Julian Alvarez as he tries to turn the aristocratic owner away from drinking, womanizing a nd emptying the last of the family coffers. But his attempts end in disgrace and disaster in Emilia Pardo Bazan's brilliant novel, which seamlessly mixes realism with the gothic, and pathos with a rich vein of humour. It is a new series of twenty distinctive, unforgettable Penguin Classics in a beautiful new design and pocket-sized format, with coloured jackets echoing Penguin's original covers. ...Show more
$19.99
AUD
Category: Children's Non-Fiction
For readers of The Woolgrower's Companion and The Three Miss Allens... Their friendship transcends nationality and background, but can it overcome the horrors of the past? A post-Second World War story of strong female ties and family, secrets and lies, set in the multicultural Australia of the fifties. Can the Bonegilla girls defeat their past? Or will it come to claim them? 1954: When sixteen-year-old Hungarian Elizabeta arrives in Australia with her family, she is hoping to escape the hopelessness of life as a refugee in post-war Germany. Her first stop is the Bonegilla Migrant Camp on the banks of the Murray in rural Victoria, a temporary home for thousands of new arrivals, all looking for work and a better life. There, Elizabeta becomes firm friends with the feisty Greek Vasiliki; quiet Italian Iliana; and the adventurous Frances, the daughter of the camp's director. In this vibrant and growing country, the Bonegilla girls rush together towards a life that seems full of promise, even as they cope with the legacy of war, the oppressive nature of family tradition and ever-present sorrow. So when a ghost from the past reaches out for Elizabeta and threatens to pull her back into the shadows, there is nothing that her friends wouldn't do to keep her safe. But secrets have a way of making themselves known and lies have a way of changing everything they touch... ...Show more
$17.99
AUD
Category: Children's Non-Fiction
Get ready to journal and learn to tell your own story with Raina Telgemeier, the #1 New York Times bestselling creator of Smile, Sisters, Drama, and Ghosts Calling all fans of Raina Telgemeier: Have you ever thought about telling your own story, whether it be true or imagined? Are you interested in wr iting, drawing, or both? If the answers are yes, this fun, colorful, and interactive journal is for you. With guidance from Raina herself, brainstorm ideas, make lists, paste in personal photos, and use your imagination like never before to create your own stories. For additional inspiration, behind-the-scenes info from Raina's own comics-making adventures is featured inside. ...Show more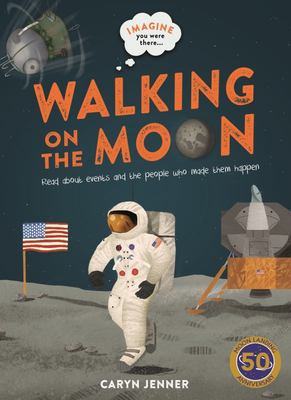 $19.99
AUD
Category: Children's Non-Fiction | Series: Imagine You Were There Ser.
It's 50 years since the first human set foot on the surface of the Moon! Walking on the Moon celebrates this 50th anniversary of the Apollo 11 Moon landing by helping readers imagine what it was like to actually be there. Blended with stunning photographs and captivating artwork, step-by-step details o f events leading up to the mission are combined with eyewitness accounts and features on people who helped make the first Moon landing happen. A staggering 400,000 people, many of them working "behind the scenes" at NASA, helped to achieve this historic milestone. This is the first book in the Imagine You Were There... series, which celebrates events that changed the world and the people who made them happen. ...Show more
$19.99
AUD
Category: Children's Non-Fiction
*THE SIDE-SPLITTING NEW COMIC SHORT FROM ONE OF BRITAIN'S BEST-LOVED WRITERS, SOON TO BE A MAJOR BBC TV SERIES* ______________________________ Each week, Tom and Louise meet for a quick drink in the pub before they go to meet their marriage counsellor. Married for years and with two children, a recent incident has exposed the fault lines in their relationship in a way that Tom, for one, does not wish to think about. In the ten minutes in the pub they talk about the agenda for the session, what they talked about last week, what they will definitely not talk about with the counsellor, and how much better off they are than the couple whose counselling slot immediately precedes their own. Over the ten weeks that follow Tom and Louise begin to wonder: what if marriage is like a computer? When you take it apart to see how it works you might just be left with a million pieces you can't put back together . . . ...Show more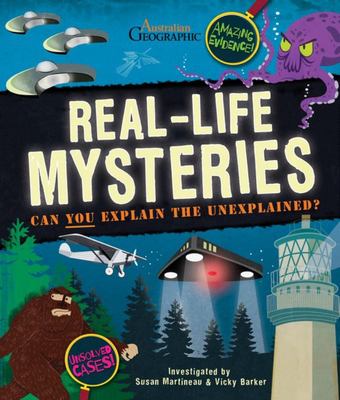 $16.99
AUD
Category: Children's Non-Fiction
Have you ever wondered what exactly does go bump in the night? From mysteries like Shackleton's ghostly companion to the Loch Ness Monster and friends, read the amazing evidence about these mysterious cases and make up your own mind. Things are not always what they seem - until they are, then you might wish you had never asked! Unexplained phenomena have been written and spoken about for centuries. Science has rationalised some things but many mysteries still remain unsolved. Is spontaneous human combustion real? Can a person burn from the inside outwards until all that remains of them is a pile of ashes (and maybe a charred arm or leg)? Did ancient alien astronauts visit earth thousands of years ago and leave behind secret messages and amazing feats of engineering like Stonehenge? Do UFOs exist or are they optical illusions? Using thrillingly written accounts and storyboard presentations, this fascinating collection of case files covers everything from crop circles to monsters with a view to examining and evaluating the evidence... so you can make up your own mind. Not everything you read is true and learning how to discriminate and assess the real facts is a useful, if not essential, skill for all youngsters to learn. ...Show more