$19.99
AUD
Category: Children's Non-Fiction | Series: Little People, Big Dreams | Reading Level: very good
New in the Little People, BIG DREAMS series, discover the incredible life of Muhammad Ali, "the greatest" boxer of all time. When he was little, Muhammad Ali had his bicycle stolen. He wanted to fight the thief, but a policeman told him him to learn how to box first. After training hard in the gym, Muha mmad developed a strong jab and an even stronger work ethic. His smart thinking and talking earned him the greatest title in boxing: Heavyweight Champion of the World. This moving book features stylish and quirky illustrations and extra facts at the back, including a biographical timeline with historical photos and a detailed profile of "The Greatest's" life. Little People, BIG DREAMS is a best-selling series of books and educational games that explore the lives of outstanding people, from designers and artists to scientists and activists. All of them achieved incredible things, yet each began life as a child with a dream. This empowering series offers inspiring messages to children of all ages, in a range of formats. The board books are told in simple sentences, perfect for reading aloud to babies and toddlers. The hardcover versions present expanded stories for beginning readers. Boxed gift sets allow you to collect a selection of the books by theme. Paper dolls, learning cards, matching games, and other fun learning tools provide even more ways to make the lives of these role models accessible to children. Inspire the next generation of outstanding people who will change the world with Little People, BIG DREAMS! ...Show more
$19.99
AUD
Category: Children's Non-Fiction | Series: Lonely Planet Kids
It's hard to believe that you could change the world, but it's true! We'll show you loads of awesome ways to help out family, friends, yourself and the planet - and show how you're never too young to make a big difference. Includes random acts of kindness, craft projects, energy-saving ideas and much mo re. 101 Small Ways to Change the Worldis a practical, fun and creative book to inspire you at home, school and in your local community and beyond! Remember, all big ideas start with just one person who decides to do things differently. You could be that person. Ideas for Caring for Others include: Talk to a new kid in class Start an after-school club Eat less meat Donate clothes and food Ideas for Caring for the Planet include: Say "no" to plastic Buy local food and drink Plant a tree Take a shorter shower Ideas for Caring for Yourself include: Love yourself and stand tall Disconnect and get outside Be active Spend more time with family About Lonely Planet Kids: Lonely Planet Kids - an imprint of the world's leading travel authority Lonely Planet - published its first book in 2011. Over the past 45 years, Lonely Planet has grown a dedicated global community of travellers, many of whom are now sharing a passion for exploration with their children. Lonely Planet Kids educates and encourages young readers at home and in school to learn about the world with engaging books on culture, sociology, geography, nature, history, space and more. We want to inspire the next generation of global citizens and help kids and their parents to approach life in a way that makes every day an adventure. Come explore! ...Show more
$19.99
AUD
Category: Children's Non-Fiction
From the bestselling, award-winning author of You Are Awesome comes the much-anticipated follow-up, Dare to Be You. What would you dare to try if you stopped worrying about fitting in? If you're the kind of person who thinks: I don't like standing out from the crowd ... I wish I could be more like the cool kids ... There's no point trying to change things ... then this book is for you. Because guess what? There's no such thing as normal. Drawing examples from sport, science and even business, Dare to Be You empowers young readers to follow their own path, love what makes them different and question the world around them. With You Are Awesome's trademark mix of hilarious text, stylish illustration, personal insights and inspiring real-life examples, including Greta Thunberg and Malala Yousafzai, Matthew Syed introduces children to the power of diverse thinking. When you stop doubting yourself, embrace change and let your kindness loose, you become your own action hero. This groundbreaking, practical and positive book will help kids develop the inner confidence to grow into happy adults who know - and, more importantly, LIKE - themselves. Praise for You Are Awesome, children's book of the year 2019 and Sunday Times no. 1 bestseller: "A very funny and inspiring read! Brilliantly practical with a wide variety of examples that make it relevant for both boys and girls (and adults)!" - Amazon Customer "Genuinely funny and engaging ... It's a must read." - Amazon Customer ...Show more
$19.99
AUD
Category: Children's Non-Fiction | Series: Look Inside | Reading Level: Children's - Kindergarten, Age 5-6
This is a fun flap book packed with information about space, and the amazing things that float through it - stars, moons, comets, and the planets of our solar system. Each double-page spread has a colour illustration, and several flaps to lift to find out more about what's going on in the scene.

$24.99
AUD
Category: Children's Non-Fiction | Series: Basher Basics Ser.
Basher Basics: Dinosaurs, The Bare Bones Created & illustrated by Simon Basher, written by Dan GreenSure, everyone knows about the physical attributes of dinos, but what about personalities to go with those prehistoric proportions? Welcome to this highly memorable one-stop guide to the world of dino saurs, courtesy of Basher. Join the primeval party and meet terrifying Tyrannosaurus rex, huge Giganotosaurus and tiny Compsognathus. Also includes lots of information from the Triassic, Jurassic, and Cretaceous Periods, including dinosaur dinners, habitats, and fossil discoveries. ...Show more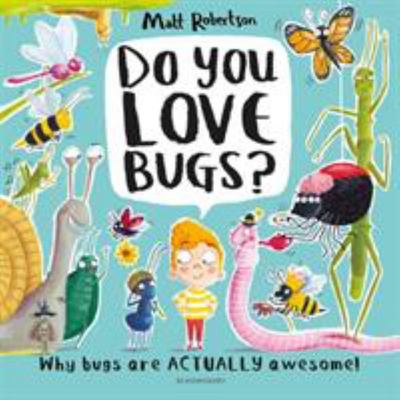 $14.99
AUD
Category: Children's Non-Fiction
Crawly! Hairy! Maybe a bit scary? Snails slime upside down. Eeek! Worms can somersault and butterflies smell like cake. YUM. Wait, don't eat them... Because bugs are truly BRILLIANT! Matt Robertson' s quirky text and sweet yet hilarious illustrations show exactly why minibeasts can be truly awesome in t heir own unique way. The book includes 14 hilarious globally inclusive, bug-tastic spreads, featuring worms, bees, beetles, dragonflies, butterflies, moths, grasshoppers, spiders, ants, snails and stick insects. Find out how honey bees make their honey, why moths always fly around lamps and how bombardier beetles protect themselves from hungry predators. There's something new to learn about each bug. Did you know that stick insects can dance? Or that butterflies can smell like cake? And guess what? A grasshopper will spit on you if it gets angry! So always be good to grasshoppers, give spiders a smile not a screech and never get angry at ants! There are so many more fun facts to uncover about our tiny furry and slimy friends. ...Show more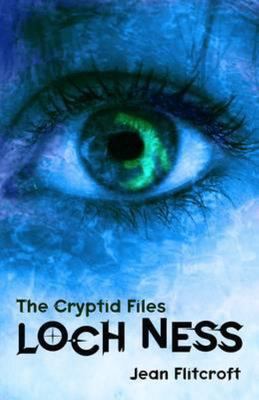 $19.99
AUD
Category: Children's Non-Fiction | Series: The\Cryptid Files Ser.
A huge, glowing object moved slowly toward her. As it approached, the glow grew more intense and the water warmer. Vanessa stopped swimming, waiting for the inevitable... Vanessa's dreams are haunted by cryptids--mysterious creatures that may or may not exist. Her mother used to study them, gathering scientific evidence that at least some of them are real. Vanessa longs to continue her mother's research. At the moment, though, she also has more pressing concerns--like a family trip that includes her father's new girlfriend. But the visit to Scotland gives Vanessa a chance to explore the eerie secrets of Loch Ness. With the help of her mother's cryptid files, can she solve the mystery of the most famous cryptid of all?-- "Journal" ...Show more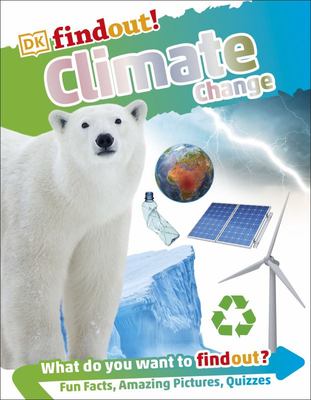 $14.99
AUD
Category: Children's Non-Fiction | Series: DKfindout!
Understand the facts about climate change and discover what we can do to improve the human impact on our environment. In 2019, kids around the world are going on strike for the future of the planet, and for their own futures. The British and Irish governments have become the first in the world to decla re a climate emergency. Climate change is now one of the biggest issues we face as a society. This book lays out the science behind a natural process that has been massively sped up by humans. It explains the different ways in which we have caused the climate to heat up, from traffic pollution to animal farming, and the widespread effects of this change. The book covers what we can do to help prevent further, damaging changes to the climate, both in our everyday lives and as potential activists. This timely entry into the award-winning DKfindout! series explores the past, present, and future of our climate. It covers key developments such as the industrial revolution, the advent of plane travel, and climate activism, from the People's Climate March to Greta Thunberg and Extinction Rebellion. ...Show more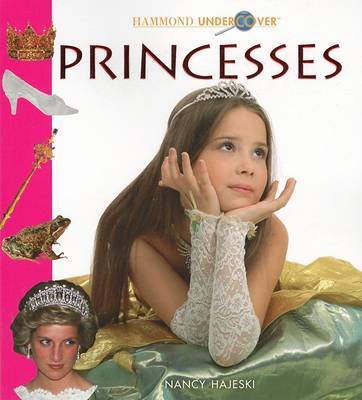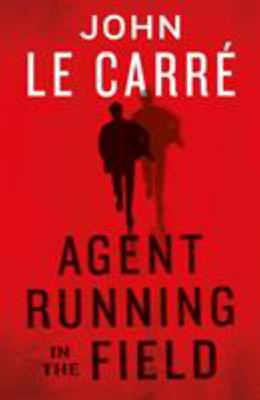 $32.99
AUD
Category: Children's Non-Fiction | Reading Level: very good
The greatest chronicler of the age turns his incisive gaze to the tumultuous present in this superb new thriller.Nat, a 47 year-old veteran of Britain's Secret Intelligence Service, believes his years as an agent runner are over. He is back in London with his wife, the long-suffering Prue. But with the growing threat from Moscow Centre, the office has one more job for him. Nat is to take over The Haven, a defunct substation of London General with a rag-tag band of spies. The only bright light on the team is young Florence, who has her eye on Russia Department and a Ukrainian oligarch with a finger in the Russia pie.Nat is not only a spy, he is a passionate badminton player. His regular Monday evening opponent is half his age: the introspective and solitary Ed. Ed hates Brexit, hates Trump and hates his job at some soulless media agency. And it is Ed, of all unlikely people, who will take Prue, Florence and Nat himself down the path of political anger that will ensnare them all. Agent Running in the Field is a chilling portrait of our time, now heartbreaking, now darkly humorous, told to us with unflagging tension by the greatest chronicler of our age.   ...Show more
$22.99
AUD
Category: Children's Non-Fiction
This book includes twenty-one stories and a novella that will disturb and delight, from the author of Fight Club. The absurdity of both life and death are on full display. In 'Zombies', the best and brightest of a high school become tragically addicted to the latest drug craze: electric shocks from card iac defibrillators. In 'Knock, Knock', a son hopes to tell one last off-colour joke to his dying father , while in 'Tunnel of Love', a massage therapist runs the curious practice of providing 'relief' to dying clients. And in 'Excursion', Fight Club fans will be thrilled to find a side of Tyler Durden never seen before. Funny, caustic, bizarre, poignant; these stories represent everything readers have come to love and expect from Chuck Palahniuk. ...Show more
$19.99
AUD
Category: Children's Non-Fiction
Adjustment Day is an ingenious darkly comic work in which Chuck Palahniuk does what he does best: skewer the absurdities in our society. Geriatric politicians bring the nation to the brink of a third world war to control the burgeoning population of young males, while working-class men dream of burying the elites. Adjustment Day's arrival makes real the logical conclusion of every separatist fantasy, alternative fact, and conspiracy theory lurking in the American psyche. ...Show more