$29.99
AUD
Category: Australian
Long before I ever met him I knew his name from the leaky desiccated type of a grey-brown slim volume, cheaply printed but essential to my research... Seeking stories of Australia's Great Ocean Road, a young writer stumbles across a manual from a minor player in the road's history, FB Herschell. It is a volume unremarkable in every way, save for the surprising portrait of its author that can be read between its lines: a vision of a man who writes with uncanny poetry about sand. And as he continues to mine the archive of FB Herschell - engineer, historian, philosopher - it is not the subject, but the man who begins to fascinate. A man whose private revolution among the streets of Paris in May 1968 begins to change the way he views life, love, and the coastal landscape into which he was born... ...Show more
$24.95
AUD
Category: Australian
Sometimes I feel like I'm neither one thing nor another. I live in the Mallee but I don't like the desert. I live on a farm but I get hay fever and I'm scared of goats. I like school but my best mates don't. I'm stuck between stuff. It's like I'm not meant to be here but I am. Sandy Douglas knows that life at fifteen is hard, but it's even harder when your mother died a year ago and nothing's gone right since. His brother Red, on the other hand, is eighteen now and working the farm. He's amped up on rage and always looking for a fight. And then there's their dad Tom. He does his best, but - really - he doesn't have a clue. As Sandy and Red deal with girls, dirt biking, footy and friendship, both boys have to work out who they want to be, without their mum around. The Mallee, where they live, may seem like the middle of nowhere, but it turns out this is going to be one hell of a year. Winner of the 2016 Adelaide Festival Unpublished Manuscript Award ...Show more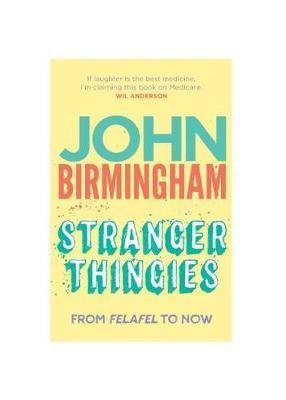 $24.99
AUD
Category: Australian
John Birmingham is a master of good writing and funny lines. He has written a thousand stories, some true, some not so much. These are the best ones and they're so good, and so funny, there has been no barrel-scraping involved. Really, this book could have been much longer. The pieces contained within t hese pages run the gamut from the early felafel days to the shiny age we live in where Donald Trump is the President of the USA. And it does not shy away from the greatest controversy of our age: potato cake vs potato scallop. These hilarious pieces cover a wide range of topics from food to fitness and politics to pork, in all its glories. And, of course, fashion. Ever the equal opportunist, John Birmingham skewers them all. ...Show more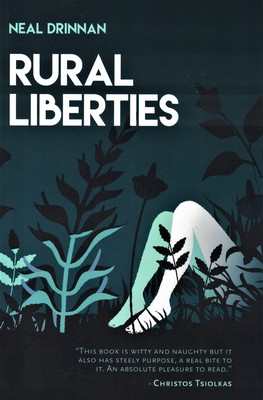 $32.95
AUD
Category: Australian
Welcome to Moralla, Tidy Town – two years running! Rebecca Moore, the most beautiful, talented girl in town is dead and there's nothing tidy about it. It seems everyone in this sleepy hollow is breaking bad and something has to be done. Why was she on the Princes Highway at four am? What could lure her there and how will the town cope with the series of events set in motion by her shocking departure? When Rural Liberties, a maverick, moral foundation sets up unconventional sexual retreats on Moralla's fringes and TV's longest running reality show recruits the town's number two beauty, the stage is set for one of the most diabolical and outrageous moral coups ever. If what happens in Moralla stays in Moralla then what will the new arrivals bring and what will they leave behind? Rebecca is watching from the wings as the moral compass goes haywire and a bold new era of debauchery and enlightenment is set to begin. Rural Liberties is a fiery cocktail of  innocence, gender, corruption and lust in the homeliest of places; small town Australia. ...Show more
$22.99
AUD
Category: Australian | Series: Historical Trilogy Ser.
In 1787 Lieutenant Daniel Rooke sets sail from Portsmouth with the First Fleet and its cargo of convicts, destined for New South Wales. As a young officer and a man of science, the shy and quiet Rooke is full of anticipation about the natural wonders he might discover in this strange land on the other s ide of the world. After the fleet arrives in Port Jackson, Rooke sets up camp on a rocky and isolated point, and starts his work of astronomy and navigation. It's not too long before some of the Aboriginal people who live around the harbour pay him a visit. One of them, a girl named Tagaran, starts to teach him her own language. But her lessons and their friendship are interrupted when Rooke is given an order that will change his life forever. Inspired by the 1790 notebooks of William Dawes in which he recorded his conversations with a young Gadigal woman, The Lieutenant is a story about a man discovering his true self in extraordinary circumstances. ...Show more
$23.99
AUD
Category: Australian
Why I can't review Animal People. 'I read Charlotte Wood's novel Animal People twice. I think it's one of the best contemporary novels I have read. But I cannot review it. I tried a number of times and failed each time. I only recently realised why this is. I don't want to review Animal People. I want t o recommend it. 'I felt I had been dismantled, cleaned and reassembled by the novel. The novel did not change me. It reintroduced me to the important parts that make up who I am. And this is why I have had such difficulty writing about Animal People. 'To write a review is to accept that this book is like the last book I reviewed. That Charlotte Wood's reason for writing is much like any other novelist's reason for writing- - to tell a story. Well I can't do that. I feel that Charlotte Wood is an artist, a thinker, an observer, a chronicler, a radical whose work has great value above and beyond the standardised judgements of our day. Wood is writing literature of the kind which hopes to hit upon universal truths using only the simplest and most delicate tools. 'Animal People is not a long novel. It follows one man as he makes his way through a single day. But even so, within these pages Wood examines some of the loudest issues of our time -- terrorism, materialism, social inequality, social welfare, animal cruelty, isolation-and the quietest -- love, despair, commitment, loneliness, honesty. In brief, her little novel stalks the greatest of subjects, the human condition. How we live, how we love and how we communicate. And she does so with prose that is spare, considered, beautiful and graceful ...Who can I recommend Animal People to? The answer is - You. 'So, let me end by saying - I really recommend that you read Animal People.' - John Purcell, Booktopia. ...Show more
$22.99
AUD
Category: Australian | Reading Level: Adult
This months-long New York Times bestseller is "irresistible...seductive...with a high concept plot that keeps you riveted from the first page," (O, The Oprah Magazine).   AFTER FOUR HARROWING YEARS ON THE WESTERN Front, Tom Sherbourne returns to Australia and takes a job as the lighthouse keeper on J anus Rock, nearly half a day's journey from the coast. To this isolated island, where the supply boat comes once a season, Tom brings a young, bold, and loving wife, Isabel. Years later, after two miscarriages and one stillbirth, the grieving Isabel hears a baby's cries on the wind. A boat has washed up onshore carrying a dead man and a living baby. Tom, who keeps meticulous records and whose moral principles have withstood a horrific war, wants to report the man and infant immediately. But Isabel insists the baby is a "gift from God," and against Tom's judgment, they claim her as their own and name her Lucy. When she is two, Tom and Isabel return to the mainland and are reminded that there are other people in the world. Their choice has devastated one of them. ...Show more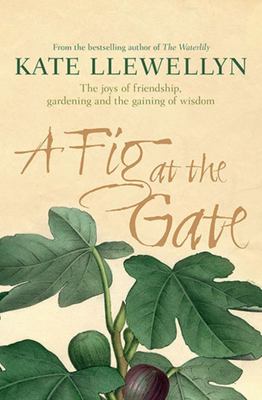 $22.99
AUD
Category: Australian
A deeply satisfying diary of gardening, family, friends, ageing and renewal.  In A Fig at the Gate, author Kate Llewellyn, now in her seventies, embraces a new phase in her life, asking the question, 'How does one live well?' Following the joyful crafting of her gardens in the Blue Mountains (The Water lily) and north of Wollongong (Playing with Water), Kate creates a new garden near the sea in Adelaide, planting olives, plums, limes and blood oranges, learning how to keep poultry, setting a duck on eggs. Delight and enrichment come with the learning of new skills, being close to family and old friends, long companionable beach walks, rediscovering old recipes, food and wine. Wise and joyful, accepting what she cannot change while relishing what she has, Kate shares the beauties and frailties of the human condition and shows us what the gifts of ageing can bring. 'I strongly feel that A Fig at the Gate is a book that is needed as we all sift and sort these things in our lives.' Belinda Jeffery   ...Show more
$19.99
AUD
Category: Australian | Series: Wilder Trilogy | Reading Level: very good
Since a deadly virus and the violence that followed wiped out his parents and most of his community, Finn has lived alone on the rugged coast with only his loyal dog Rowdy for company. He has stayed alive for two winters--hunting and fishing and trading food, and keeping out of sight of the Wilders, an armed and dangerous gang that controls the north, led by a ruthless man named Ramage. But Finn's isolation is shattered when a girl runs onto the beach. Rose is a Siley--an asylum seeker--and she has escaped from Ramage, who had enslaved her and her younger sister, Kas. Rose is desperate, sick, and needs Finn's help. Kas is still missing somewhere out in the bush. And Ramage wants the girls back--at any cost.   ...Show more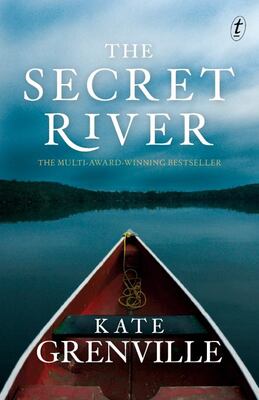 $22.99
AUD
Category: Australian | Series: Historical Trilogy Ser.
SHORTLISTED FOR THE MAN BOOKER PRIZE WINNER OF THE 2006 COMMONWEALTH WRITERS' PRIZELONGLISTED FOR THE IMPAC DUBLIN PRIZELondon, 1806. William Thornhill, happily wedded to his childhood sweetheart Sal, is a waterman on the River Thames. Life is tough but bearable until William makes a mistake, a bad mist ake for which he and his family are made to pay dearly.His sentence: to be transported to New South Wales for the term of his natural life. Soon Thornhill, a man no better or worse than most, has to make the most difficult decision of his life. ...Show more
$22.99
AUD
Category: Australian | Series: Don Tillman | Reading Level: very good
Don Tillman is getting married. He just doesn't know who to yet. But he has designed the Wife Project, using a sixteen-page questionnaire to help him find the perfect partner. She will most definitely not be a barmaid, a smoker, a drinker, or a late-arriver. Rosie Jarman is all these things. She is also fiery and intelligent and beautiful. And on a quest of her own to find her biological father-a search that Don, a professor of genetics, might just be able to help her with. The Wife Project teaches Don some unexpected things. Why earlobe length is an inadequate predictor of sexual attraction. Why quick-dry clothes aren't appropriate attire in New York. Why he's never been on a second date. And why, despite your best scientific efforts, you don't find love- love finds you. Winner, Australian Book Industry Awards, Book of the Year, 2014Winner, Australian Book Industry Awards, General Fiction Book of the Year, 2014Winner, Victorian Premier's Award for Best Unpublished Manuscript, 2012 Shortlisted, ABA Nielsen BookData Booksellers Choice Award, 2014 Shortlisted, Fiction Book of the Year, Indie Awards, 2014 Shortlisted, Waverton Good Read Award, 2014 Longlisted, International IMPAC Dublin Literary Award, 2015 ...Show more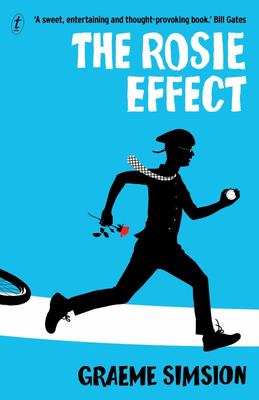 $22.99
AUD
Category: Australian | Series: Don Tillman Ser.
'We've got something to celebrate,' Rosie said. I am not fond of surprises, especially if they disrupt plans already in place. I assumed that she had achieved some important milestone with her thesis. Or perhaps she had been offered a place in the psychiatry-training programme. This would be extremely g ood news, and I estimated the probability of sex at greater than 80%. 'We're pregnant,' she said.Don Tillman and Rosie Jarman are now married and living in New York. Don has been teaching while Rosie completes her second year at Columbia Medical School. Just as Don is about to announce that Gene, his philandering best friend from Australia, is coming to stay, Rosie drops a bombshell- she's pregnant.In true Tillman style, Don instantly becomes an expert on all things obstetric. But in between immersing himself in a new research study on parenting and implementing the Standardised Meal System (pregnancy version), Don's old weaknesses resurface. And while he strives to get the technicalities right, he gets the emotions all wrong, and risks losing Rosie when she needs him most. ...Show more