$35.00
AUD
Category: Australian History
Fifty years after the event, here is the first full account of an audacious publishing decision that — with the help of booksellers and readers around the country — forced the end of literary censorship in Australia. For more than seventy years, a succession of politicians, judges, and government offic ials in Australia worked in the shadows to enforce one of the most pervasive and conservative regimes of censorship in the world. The goal was simple: to keep Australia free of the moral contamination of impure literature. Under the censorship regime, books that might damage the morals of the Australian public were banned, seized, and burned; bookstores were raided; publishers were fined; and writers were charged and even jailed. But in the 1970s, that all changed. In 1970, in great secrecy and at considerable risk, Penguin Books Australia resolved to publish Portnoy's Complaint — Philip Roth's frank, funny, and profane bestseller about a boy hung up about his mother and his penis. In doing so, Penguin spurred a direct confrontation with the censorship authorities, which culminated in criminal charges, police raids, and an unprecedented series of court trials across the country. Sweeping from the cabinet room to the courtroom, The Trials of Portnoy draws on archival records and new interviews to show how Penguin and a band of writers, booksellers, academics, and lawyers determinedly sought for Australians the freedom to read what they wished — and how, in defeating the forces arrayed before them, they reshaped Australian literature and culture forever. Praise for Tiberius with a Telephone: 'This is, as others have remarked, biography at its best: diligently researched, with detail nowhere else examined, and a demonstration of fine judgement concerning the crucial interplay between personal disposition, role demands, and historical context.' —James Walter, Australian Book Review 'A welcome addition to prime ministerial biography … An engaging and informative read.' —Troy Bramston, The Australian 'This is the most detailed investigation and explanation of what happened … Completing a biography of this scope is an enormous undertaking, and Patrick Mullins does it with considerable skill … Mullins conveys the turmoil, the atmosphere of crisis, the bickering and the bloodletting that marked this extraordinary period of Australian political history.' —David Solomon, Inside Story ...Show more
$16.99
AUD
Category: Australian History
A collection of evocative photographs and quotations honouring the memory of those who served in the First World War. A photographic journey through images and mateship.
$35.00
AUD
Category: Australian History
"The Spirit of Rural Australia" focuses on the nature of rural landscapes and communities. The photography has a nostalgic theme that reflects on past farming practices, institutions and key occupations fundamental to rural Australia, while at the same time the text considers the changes which are occur ring throughout rural communities. The book is organised into the sections of Land, Work, House, Town and Communication/ Images of country people, elements of story, anecdote, memoir and biography intertwine to produce this visual celebration. ...Show more
$49.95
AUD
Category: Australian History
A photographic documentary of the wool industry across Australia and New Zealand, featuring the work of renowned photographer Andrew Chapman.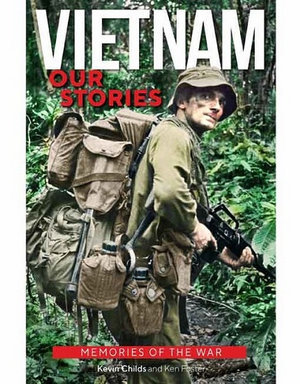 $29.99
AUD
Category: Australian History
Collected here is the living history of the Vietnam War; the stories, yarns, reflections, anecdotes and more of the men and women who experienced the war firsthand. It was the war that divided not just South East Asia, but also the United States, Australia and other allies. Vietnam: Our Stories tells th e history of the war through the eyes of those who lived it, and includes funny, wry, sombre and powerful memories, insights, untold tales and thoughts that reflect what the 50,000 Aussies who went to Vietnam went through. Many histories are told through the memories of top brass but Vietnam: Our Stories is a dinkum account that as near as possible captures the spirit of Vietnam Diggers as the war retreats from the memory of some people, but remains alive to so many others. Ken Foster and Kevin Childs want to preserve those memories and the spirit of Aussie mateship in the best way possible in this tribute.   ...Show more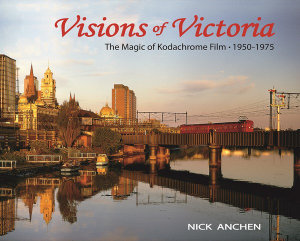 $69.99
AUD
Category: Australian History
Melbourne underwent great changes in the decades following World War II, with rapid population growth and mass migration during the 1950s and '60s forever altering the face of the city. Despite the changes, Melbourne in this period was often considered to be idyllic, with an ease of life, and a strong sporting and social culture. Kodachrome 35 mm film became commercially available in Australia in the early 1950s, and with its vibrant colours and grainless quality, it rapidly became the film of choice for many photographers. Melbourne, with its wide, tree-lined streets and fabulous 1880s architecture, was a natural subject for photographers of the period. So too were regional cities such as Ballarat and Bendigo, along with many of the state's attractive country towns and picturesque rural landscapes. Visions of Victoria is a journey back in time to a very different place with red trains and green trams, Moomba parades, FJ Holdens and men wearing hats viewed through the wonders of Kodachrome, the world's most beautiful film. Features: The Kodachrome Story, Melbourne Street Scenes Melbourne's Architecture 1954 Royal Visit 1956 Olympic Games Flinders Street station Melbourne Cricket Ground The 1972 Melbourne Flood Moomba parades Melbourne Suburbs, Ballarat, Bendigo and Country Victoria Plus features on Melbourne's railways, tramways, shipping and aviation A journey back in time to a very different Victoria viewed in majestic living colour through the wonders of Kodachrome, the world's most beautiful film. ...Show more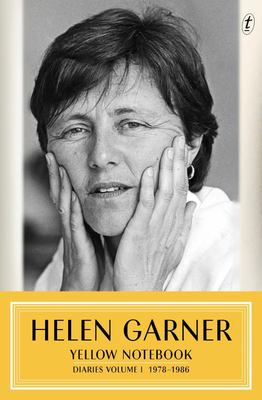 $32.99
AUD
Category: Australian History | Reading Level: 3 Biography
Leigh Sales: "An incredible insight into the thinking and writing processes of one of the greatest writers in Australian history." Helen Garner has kept a diary for almost all her life. But until now, those exercise books filled with her thoughts, observations, frustrations and joys have been locked awa y, out of bounds, in a laundry cupboard. Finally, Garner has opened her diaries and invited readers into the world behind her novels and works of non-fiction. Recorded with frankness, humour and steel-sharp wit, these accounts of her everyday life provide an intimate insight into the work of one of Australia's greatest living writers. Yellow Notebook, Diaries Volume One, in this elegant hardback edition, spans about a decade beginning in the late 1970s just after the publication of her first novel, Monkey Grip. It will delight Garner fans and those new to her work alike.   Loved it? Read the second volume of Helen Garner's diaries, One Day I'll Remember This.   ...Show more
$45.00
AUD
Category: Australian History | Reading Level: very good
A landmark biography of a singular and important Australian photographer, Olive Cotton, by an award-winning writer - beautifully written and deeply moving. Olive Cotton was one of Australia's pioneering modernist photographers, whose significant talent was recognised as equal to her first husband, the f amous photographer Max Dupain. Together, Olive and Max were an Australian version of Frida Kahlo and Diego Rivera or Ray and Charles Eames, and the photographic work they produced in the 1930s and early 1940s was bold, distinctive and quintessentially Australian. But in the mid-1940s Olive divorced Max, leaving Sydney to live with her second husband, Ross McInerney, and raise their two children in a tent on a farm near Cowra - later moving to a cottage that had no running water, electricity or telephone for many years. Famously quiet, yet stubbornly determined, Olive continued her photography despite these challenges and the lack of a dark room. But away from the public eye, her work was almost forgotten until a landmark exhibition in Sydney in 1985 shot her back to fame, followed by a major retrospective at the Art Gallery of New South Wales in 2000, ensuring her reputation as one of the country's greatest photographers. Intriguing, moving and powerful, this is Olive's story, but it is also a compelling story of women and creativity - and about what it means for an artist to try to balance the competing demands of their art, work, marriage, children and family. ...Show more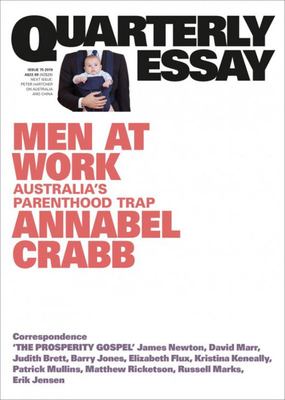 $22.99
AUD
Category: Australian History | Reading Level: 4 Non Fiction
When New Zealand Prime Minister Jacinda Ardern announced her pregnancy, the headlines raced around the world. But when Scott Morrison and Josh Frydenberg became the first Prime Minister and Treasurer duo since the 1970s to take on those roles while bringing up primary-school-aged children, this detail p assed largely without notice. Why do we accept that fathers will be absent? Why do so few men take parental leave in this country? In the last half-century, women have revolutionised the way we work and live. But men's lives have changed remarkably little in that time. Why is that? Is it because men don't want to change? Or is it because, every day in various ways, we tell them they shouldn't?" In this Quarterly Essay, Annabel Crabb deploys political observation, workplace research and her characteristic humour and intelligence to argue that gender equity cannot be achieved until men are as free to leave the workplace (when their lives demand it) as women are to enter it. ...Show more
$34.99
AUD
Category: Australian History | Reading Level: 4 Non Fiction
The story of Australia's last bushranging gang - the murderous Kenniffs. Easter Sunday, 1902, deep in the Carnarvon Ranges a police constable and station manager are slain then later incinerated, their remains stuffed into saddlebags. Accused of the ghoulish crime are two members of the bushranging Ken niff gang, fast gaining notoriety as Queensland's equivalent of the Kelly gang. Yet the murders are a bold escalation from the petty fraud, horse stealing and cattle duffing the gang is known for. Starving and exhausted after three long months on the run, the brothers are finally captured, and so the wheels of justice start to turn. The story of the Kenniffs has fascinated Mike Munro for decades - ever since he found out these last bushrangers were his family. If not for Mike's grandfather illegally changing his name in shame from Kenniff to Munro, this major figure in Australian television would be known to us as Mike Kenniff. But who were Mike's relatives? What drove them to their life of crime? And were the brothers really responsible for such terrible murders? In answering these questions Mike Munro takes us back to the dawn of Federation, when bush skills and horsemanship could help outlaws escape the police, when remote pastoralists were vulnerable targets for thieves and marauders, when race and class divides were entrenched - but resented - and when brutal, feckless outlaws faced the ultimate punishment. This is a story that is both gripping and personal, and an insight into an Australia just coming of age. PRAISE FOR THE LAST BUSHRANGERS 'All families have a secret ... but Mike's is a doozy! This touching, TRUE story is a terrific read!' Di Morrissey ...Show more
$35.00
AUD
Category: Australian History
'How good is this book! So much intrigue. So many revelations. Such a brilliant read.'Laurie OakesIn an enthralling sequel to her bestselling The Road to Ruin, Niki Savva reveals the inside story of a bungled coup that overthrew the Liberal prime minister, Malcolm Turnbull, and installed a surprise succ essor, Scott Morrison, who went on to take the party to a miraculous electoral victory.On 21 August 2018, 35 Liberal MPs cast their vote against Malcolm Turnbull, effectively signalling the end of his leadership. Three days later, the deed was done, and Scott Morrison was anointed prime minister.Tony Abbott's relentless campaign of destabilisation, helped along by his acolytes in the parliament and by his powerful media mates, the betrayals of colleagues, and the rise of the religious right — climaxing in Peter Dutton's challenge — all played a part in Turnbull's downfall.But so did Turnbull's own poor political judgement. He was a good prime minister and a terrible politician. The good bits of Malcolm were not enough to make up for the bad Malcolm.Nevertheless, the sheer brutality of his removal left many Liberals aghast. MPs were traumatised or humiliated by eight days of madness. Men and women cried from sheer anguish. They went through hell, and feared when it was over that they would not make it back — and nor would the Liberal Party. As it turned out, redemption came with Morrison's unexpected single-handed 2019 election victory.Turnbull's road ended in ruins, as it was always bound to and as he always knew it would, as he predicted to Niki Savva less than three years before it happened.But when his end was imminent, he could not bear to let go. And when it was over, he was defiant, fragile — and, yes — vengeful.This is the inside story of what happened — and what happened next. ...Show more