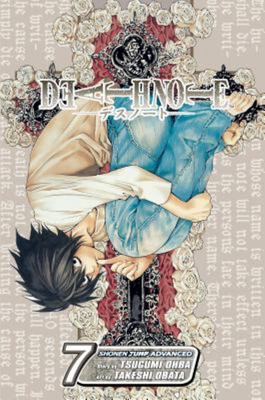 Death Note (#7)
by Tsugumi Ohba; Takeshi Obata
$12.95
AUD
Category: Anime
Light Yagami is an ace student with great prospects-and he's bored out of his mind. But all that changes when he finds the Death Note, a notebook dropped by a rogue Shinigami death god. Any human whose name is written in the notebook dies, and now Light has vowed to use the power of the Death Note to ri d the world of evil. But when criminals begin dropping dead, the authorities send the legendary detective L to track down the killer. With L hot on his heels, will Light lose sight of his noble goal...or his life? ...Show more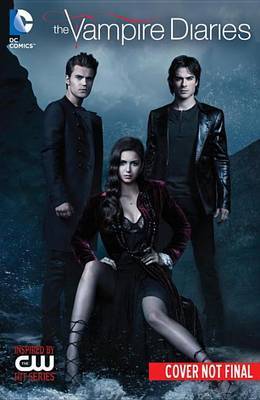 $42.99
AUD
Category: Anime
Elena, Stefan, and Damon make their comics debut in a new series based on the hit CW television show! This anthology graphic novel will bring some of comics' greatest talents to Mystic Falls and set them loose to bring the characters to life. Or death. They are vampires, you know. It collects The Vampir e Diaries digital chapters numbered 1-39. ...Show more
Dr. STONE, Vol. 10
by Riichiro Inagaki; Boichi (Illustrator)
$14.99
AUD
Category: Anime | Series: Dr. STONE Ser.
Imagine waking to a world where every last human has been mysteriously turned to stone... One fateful day, all of humanity turned to stone. Many millennia later, Taiju frees himself from the petrification and finds himself surrounded by statues. The situation looks grim--until he runs into his science- loving friend Senku! Together they plan to restart civilization with the power of science! In light of Hyoga's betrayal, Senku and Tsukasa vow to fight together, forming the ultimate tag team! Then, Senku and friends are breezing through more technological advancements in order to solve the mystery behind the petrification, but their impending voyage on the high seas will require a ship and a captain! It's time to relive the age of exploration! ...Show more
$18.99
AUD
Category: Anime | Series: Tokyo Ghoul: Re Ser.
In the world of Tokyo Ghoul, sometimes the only way to fight monsters is to become one...   The Commission of Counter Ghoul is the only organization fighting the Ghoul menace, and they will use every tool at their disposal to protect humanity from its ultimate predator. Their newest weapon in this hid den war is an experimental procedure that implants human investigators with a Ghoul's Kagune, giving them Ghoul powers and abilities. But both the procedure and the newly formed Qs Squad are untested. Will they become heroes...or monsters?   Kaneki was mortally wounded in the CCG attack on the Goat stronghold, and in his desperation to see Touka again, he gorges himself on the bodies of the Oggai. The sudden ingestion of this unusual fuel forces Kaneki into a terrible metamorphosis, the result of which poses a stark new threat to Ghouls and humans alike. Will Kaneki's degradation be what finally brings the two sides of the ancient war together? ...Show more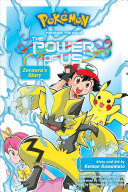 $12.99
AUD
Category: Anime | Series: Pokemon Ser.
This graphic novel tie-in to the second installment in the Pokémon movie series reboot, Pokémon the Movie: The Power of Us--Zeraora tells the backstory of the film's featured character, Legendary Pokémon Zeraora. Read the exciting backstory to Pokémon the Movie: The Power of Us! Ash and Pikachu arrive in Fula City at the start of its renowned Wind Festival and meet Margo, the mayor's daughter, and Dr. Sanzashi, a scientist. Through the magic of Dr. Sanzashi's virtual reality technology, our friends experience the history of the city firsthand and meet Legendary Pokémon Zeraora and Lugia. Why did one of the legendaries fly off never to be seen again...? And will it return in...Pokémon the Movie: The Power of Us?! ...Show more
Items per page:
1 - 5 of 5