$29.99
AUD
Category: Aboriginal History
Delving deep into the Australian landscape and its alarming state of devastation, Fire Country is a powerful account from Indigenous land management expert Victor Steffensen on how the revival of Indigenous fire practices, including what's called 'cool burns', could restore our country.   Fire Country o ffers practical solutions for better 'reading country' and knowing when is the right time to undertake cool burns, considering current climate conditions and each landscape's specific ecosystem. From the age of 18, Victor has spent time on country learning traditional cultural and ecological knowledge from Elders. Having been developed over many generations of his people living on the land, this knowledge shows clearly that Australia actually needs fire - with burning done in a controlled manner - for land care and healing.   Victor's writing is unassuming and honest, written in a manner that reflects the nature of yarning. And while much of the knowledge shared in his book is still unknown to western science, there is much evidence that, if adopted, it will benefit all Australians.   ...Show more
$34.99
AUD
Category: Aboriginal History
A rare opportunity to connect with the living tradition of women's songlines, as recounted by Yolngu women from far north Australia.
$32.99
AUD
Category: Aboriginal History | Reading Level: 3 Biography
It's been almost fifty years since a teenage David Gulpilil illuminated screens worldwide with his breakout role in Walkabout. It was the first time we'd seen an Aboriginal cast in a significant role and only four years after Holt's referendum to alter the constitution and give Aboriginal people citizen ship and, subsequently, the right to vote. Gulpilil quickly became the face of the Indigenous world to white Australian audiences. Charisma. Good looks. A competent, strong, mysterious man starring in films ranging from Rabbit-Proof Fence to Crocodile Dundee.But what has marked Gulpilil, despite his fame and popularity, is the feeling that he's been forever stuck between two worlds: a Yolngu man, a hunter, a tracker, who grew up in the bush in Arnhem Land outside any white influence; and a movie star flitting from sets to festivals. Able to exist in both worlds, but never truly home. From the author of the bestselling Wednesdays with Bob, Derek Reilly attempts to encapsulate the most beguiling and unconventional of Australian entertainers, observing Gulpilil's own attempt to find a place in the world. With interviews from icons and friends - such as Jack Thompson, Paul Hogan, Craig Ruddy, George Gittoes, Gary Sweet and Damon Gameau - this unriddles a famous enigma at last. ...Show more
$29.99
AUD
Category: Aboriginal History
Adam's life has been ruined by war . . . A veteran of the Iraq conflict who has suffered such extensive bodily trauma that he can only really survive by means of a mechanical skeleton.Marianna's has been ruined by men . . . A woman who has had to flee the country after her husband lied to the wrong peop le.John Philip's by too much money . . . Until he receives a surprise inheritance in the evening of his own life. Rodney Hall, two-times winner of the Miles Franklin Literary Award, presents the story of three people experiencing a period of life they never thought possible, and, perhaps, should never have been granted at all..."Hall looks towards the future in this elegant and hopeful novel, tethering it to a particularly current mood, standing back and waiting for it to take flight." Weekend AustralianPRAISE FOR RODNEY HALL"Reminiscent of both Joyce and Garcia Marquez" Washington Post"Magnificent. So good that you wish you had written it yourself" Salman Rushdie"A wondrous blend of the fabulous and the surreal" The Australian"Brilliant" David Mitchell ...Show more
$34.99
AUD
Category: Aboriginal History | Reading Level: 4 Non Fiction
A collection of stories and essays by the award-winning author of Dark Emu, showcasing his shimmering genius across a lifetime of work. Bruce Pascoe has been described as a 'living national treasure' and his work as 'revelatory'. This volume of his best and most celebrated stories and essays, collected here for the first time, ranges across his long career, and explores his enduring fascination with Australia's landscape, culture, land management and history. Featuring new and previously unpublished fiction alongside his most revered and thought-provoking nonfiction - including extracts from his modern classic Dark Emu - this collection is perfect for Pascoe fans and new readers alike. It's time all Australians saw the range and depth of this most marvellous of local writers ...Show more
$29.99
AUD
Category: Aboriginal History
Australia is poised at a critical moment of its history - but the time to act is now. Since publishing Talking to My Country in early 2016, Stan Grant has been crossing the country, talking to huge crowds everywhere about how racism is at the heart of our history and the Australian dream. But Stan knows this is not where the story ends. Everywhere he goes, he is asked the same questions: What can we do? How can we change the story? In Australia Day, Stan weaves a story of history, memoir, politics, struggle, survival and hope. Expressing a cautious optimism, he wants to show us that there is something we can all do, that there is a path forward, a way towards true reconciliation. For Stan, the creation of the Australian nation and the repression of the Indigenous people is integrally woven together. He has long been fascinated by the history of Jimmy Governor - also a Wiradjuri man - a man who was pushed to intolerable limits. Found guilty of murder, he was sentenced to hang, but the execution date was delayed by almost two months due to planned festivities to celebrate Australian Federation. Jimmy Governor was finally hanged at Darlinghurst gaol on 18 January 1901, just days after the official birth of the Australian nation. But Stan believes that with the recent establishment of the Referendum Council on constitutional recognition of Aboriginal and Torres Strait Islander peoples and the coming referendum, there is a huge opportunity facing Australia - an opportunity to fix past wrongs and set an optimistic path for the future and true reconciliation. It's the right thing to do. But we have to do it NOW. ...Show more
$34.99
AUD
Category: Aboriginal History
Combines a concise account of the history of the roads made by Len Beadell and the several men that comprised the Gunbarrel Road Construction Party, with a pictorial appreciation of some of the more scenic parts of these roads.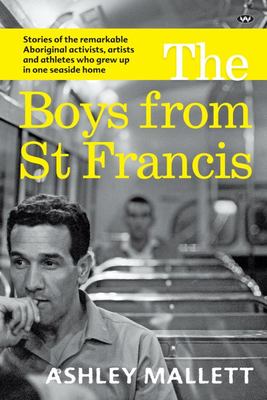 $34.95
AUD
Category: Aboriginal History
This remarkable true story pays tribute to a band of Aboriginal boys who grew up together in one group home - many succeeding spectacularly in later life. In 1945, Anglican priest Father Percy Smith brought six boys from their Northern Territory home to an Adelaide beach suburb. There, they became the f irst boys of St Francis, a place that would house 50 such boys over 11 years. Some were sent, with the blessing of their mothers, to gain an education. Others were members of the Stolen Generations. In their interviews with Ashley Mallett, many of these men recall Father Smith's kindness and care. His successors, however, were often brutal, and the boys faced prejudice in a wider world largely built to exclude Indigenous Australians. Yet ultimately, The Boys from St Francis is a multi-layered tale of triumph against the odds - using the early building blocks of education and sporting prowess. Many of them went on to become fiercely effective advocates for Aboriginal causes, achieving significant progress not just for themselves, but for Aboriginal people, changing their world for the better. Activist Charles Perkins, the first Indigenous man to receive a university degree, commenced his status as a national icon with the 1965 Freedom Rides. John Moriarty, the first Indigenous man picked for the national soccer team, designed the famous Dreaming images for five Qantas planes. Harold Thomas created the iconic Aboriginal flag. Vince Copley played AFL for Port Adelaide. George Kruger worked with Fred Hollows in remote Indigenous communities for nearly 20 years. The Boys from St Francis is a sometimes shocking, but ultimately hopeful book about black and white Australia, told through one constellation of lives, sharing one seaside address. ...Show more
$19.99
AUD
Category: Aboriginal History
Dark Emu argues for a reconsideration of the 'hunter-gatherer' tag for pre-colonial Aboriginal Australians and attempts to rebut the colonial myths that have worked to justify dispossession. Accomplished author Bruce Pascoe provides compelling evidence from the diaries of early explorers that suggests that systems of food production and land management have been blatantly understated in modern retellings of early Aboriginal history, and that a new look at Australia's past is required. ...Show more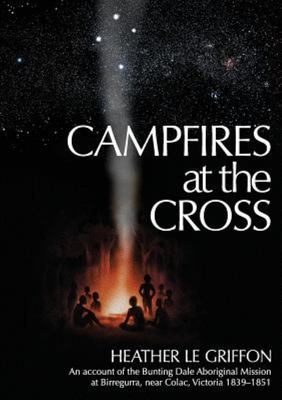 $39.99
AUD
Category: Aboriginal History
Amidst the chaotic displacement of the Aborigines of Victoria's Western District, Francis Tuckfield and the Mission he served tried to make a difference.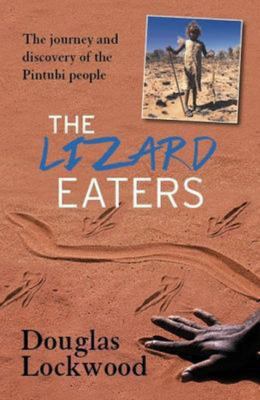 $22.95
AUD
Category: Aboriginal History
In 1957, officers from the Welfare branch of Northern Territory Administration began patrolling the Gibson and Great Sandy Deserts. Here they found the Pintubi people, who had never been in touch with white civilisation. In 1963 Douglas Lockwood, at that time the Melbourne Herald's correspondent, was in vited to join a patrol into the Gibson Desert to a point about 960km west of Alice Springs and 320 kms across the Western Australia border. The Lizard Eaters tells the fascinating story of that journey and the discovery of yet more Pintubi people. Lockwood describes the thrill he felt on meeting Aborigines who had never before set eyes on a white face - and the profound respect he developed for human beings who had lived in unbelievably harsh conditions for thousands of years. ...Show more
Stolen
by Jane Harrison
$18.95
AUD
Category: Aboriginal History | Series: Cts Ser. | Reading Level: very good
'Stolen' tells of five Aboriginal children forcibly removed from their families, brought up in a repressive children's home and trained for domestic service and other menial jobs. Segregated from their community, after their release they begin their journey 'home', not all of them successfully.